The bed is done and standing on it's side in the shop so that I can have a little room to move around. Time to start the bed head. The design is that of laminated inlays that alternate between oak and maple. Oak is a wood that when finished naturally isn't all that dark. So, it should make a moderate contrast to the very light maple wood. The design will also feature an arched top on a radius of about 114 inches. So that I should see a drop of about four inches from center to ends of the bed head. This is a simple diagram of what it should look like. The penciled in wood represents oak and the clear sections represent maple.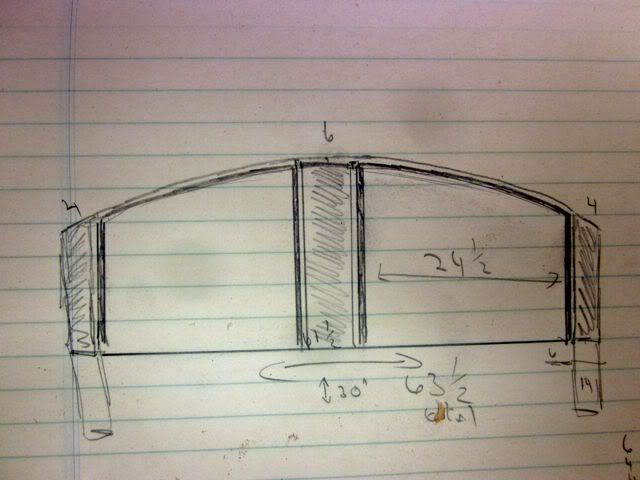 As you can see it's made up of laminated strips of alternating maple and oak. In the picture at the top it looks narrow but when it's done it will be 61 inches in width, fitted for the queen size planform bed I just finished.
I began by gluing up sections of maple. You can't really see the glue lines here but this large section of maple is really four boards glued together. The grain is horizontal and the oak grain will be vertical. Then I routed the edges smooth and placed a four inch piece of oak in between them.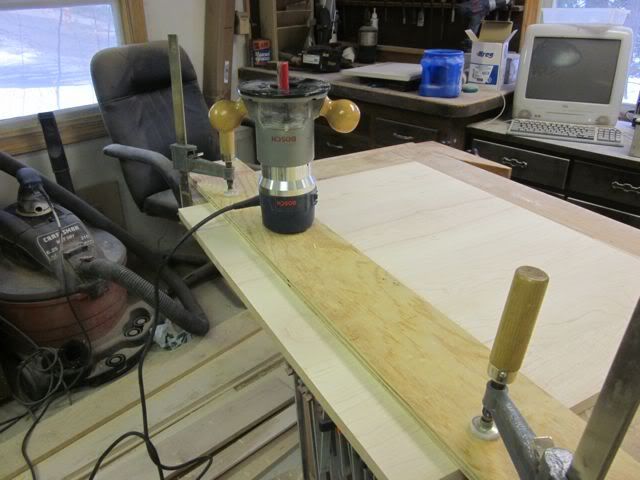 On each side of the oak are two strips of maple and oak. The ends that represent the posts will also be banded this way.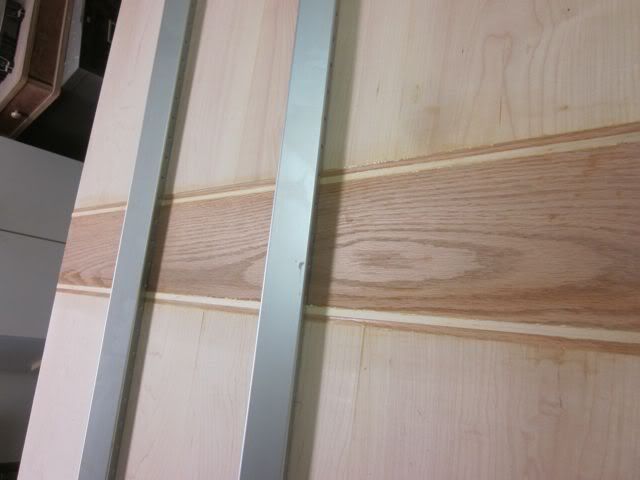 The design is different but I think that when it's done it will work out quite well and have an affect of some sense of design amidst all of the maple. I had considered a simple maple head board, maybe with raised panels but decided to try this instead.
The ends of the head board gluing up. Tomorrow putting it all together with an MDF backing and then a ton of scraping and sanding before the finish is applied.
-- The smell of wood, coffee in the cup, the wife let's me do my thing, the lake is peaceful.
---