I know a lot of this is getting away from woodworking. I started the blog so I'll try and finish it in a few big chunks as some people are still following it.
A bit more progress on the Teardrop. As you can see in the first picture I've gotten a shelf made. It's just some oak plywood with an oak trim edge to keep the baskets from getting loose while on the road. The wife picked out the color of the baskets. Whatever makes her happy.
I also welded some short rail pipes on the front tray and some angled ones on the back. you can see them in the second picture, they are painted black. The long conduit sticks into them and with a little luck and a bit more work I'll have a tarp over this structure. The pipes will be stored in a long white drain pipe with cap mounted under the trailer.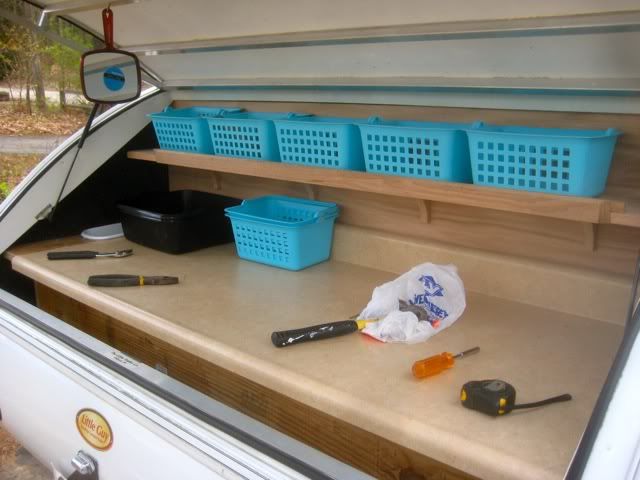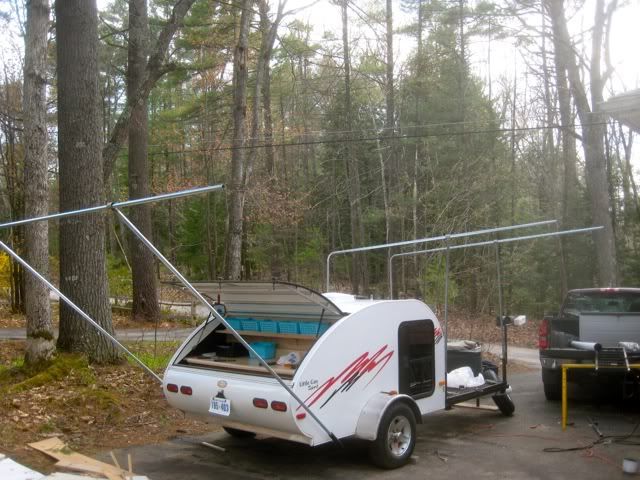 -- The smell of wood, coffee in the cup, the wife let's me do my thing, the lake is peaceful.
---