This will only happen in the spring but I just wanted to show off my latest acquisition that I'll be modifying.
Next August (22nd) will be my wife's and my 30th anniversary. We love road trips, traveling, and state and national parks so we purchased a small camper after a search on craigslist. It's a great little camper and in the spring I'm going to rebuild the inside and then the 30+ day trip outlining specific places throughout the country. We're starting in Maine and will make a round trip to the west coast along the canadian border, down to my nephew's in California, Brother in law in Arizona and Daugher in NC. So it's going to be a big loop. Modifications will include a better set-up for kitchen and living area, solar panel to charge the batteries and better lights, TV, and audio. For now though it's got to be wrapped up till spring.
Here's the Little Guy Camper. I wanted a tear drop camper and thought of making one. On a whim I looked on Craigslist and found one for sale at a great price about a 100 miles from me. Must be fate. Little Guy Camper is actually a camper company that sells these things.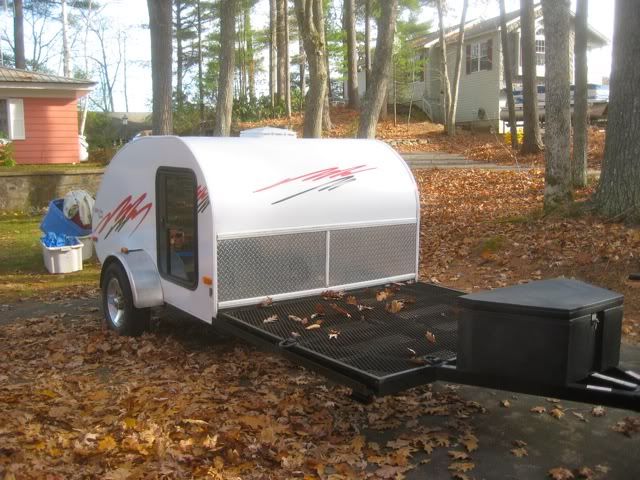 The is the hatchback to the kitchen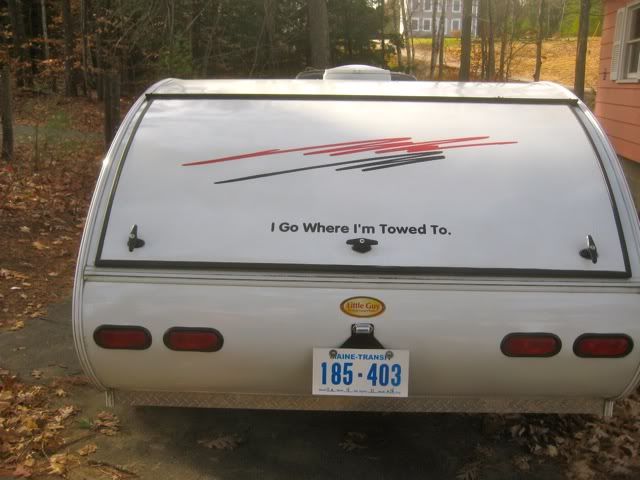 The sleeping area: I'll be putting in new cabinets, maybe birch with electricity, radio, tv, and storage room.

The hatchback is the kitchen. I'll be rebuilding what you see and installing a gas stove, bar sink, and better storage.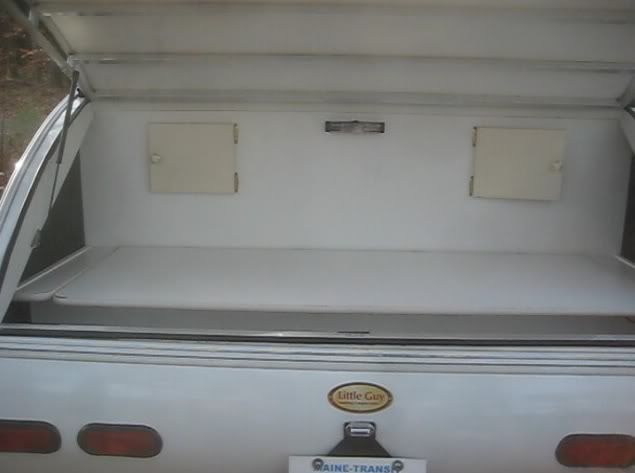 -- The smell of wood, coffee in the cup, the wife let's me do my thing, the lake is peaceful.
---