I have been thinking over the last couple of months on a better stand for my lathe than my woodworkers bench, which I put the lathe on after I got it for Christmas of 2008. I have been missing the use of that bench from time to time, I like it because it has a couple of wood vises and is set up with bench dogs and it makes a pretty good surface for sanding projects. I came across a good solution in an old issue of wood magazine (Issue 182, March 2008). It didn't look difficult to build and materials were only about $50, a sheet of MDF, a quarter sheet of peg board and 6 stud grand 2 X 4's. I even had enough material left to construct a sturdy shelf behind it to hold my turning supplies.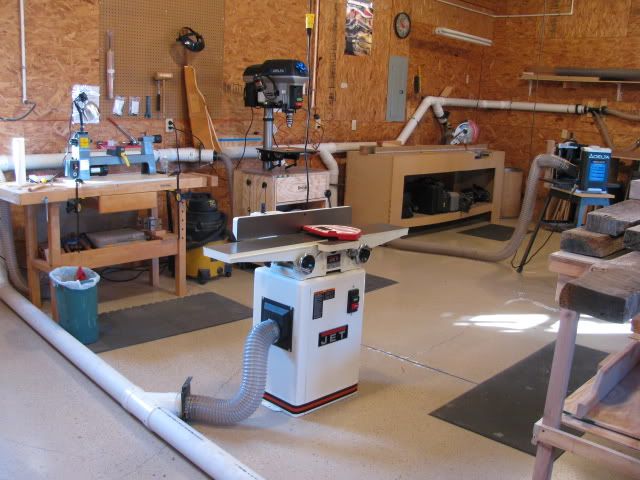 As you can see in the background of this photo this is where I had my lathe set up.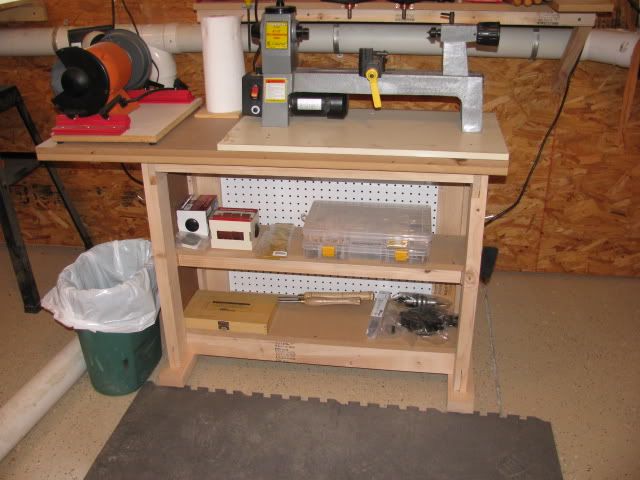 This is my new set up. The top shelf is adjustable.

The shelf for supplies.

The top is made large enough to accommodate a grinder for lathe chisel sharpening.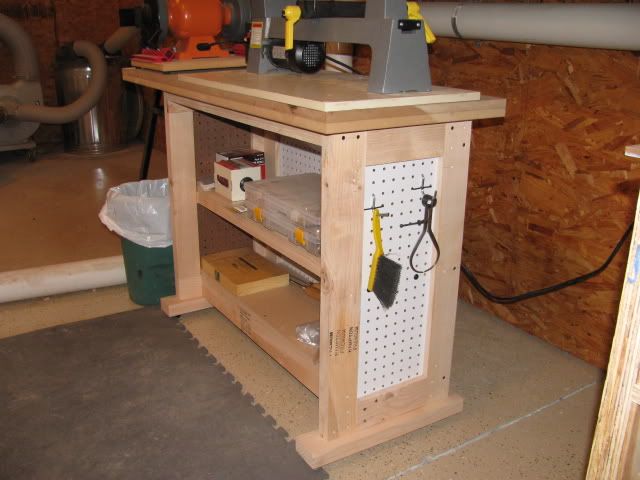 Peg board on the ends to hang accessories.

A view of other end.
-- Dave from "The Sawdust Shed"
---