After several weeks of working on this project I've finished up. This past week I applied 4 coats of Spar Urethane and this is the finished project.
One of inside.
And one last one of outside.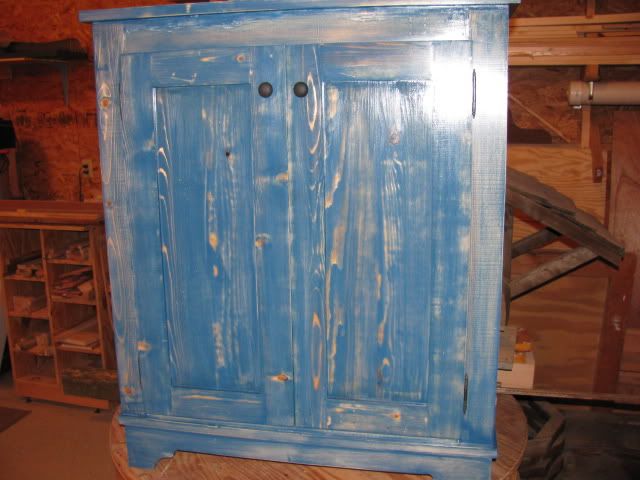 Now I'll cover it up and put it in the corner until my nephew's wedding in July. Hopefully they will get many years of use out of it. Now I can build one for my wife next. Thanks for looking.
-- Dave from "The Sawdust Shed"
---