I feel like this project has taken forever, but when you have limited time and work on another project in the middle I guess it does. I have everything done but the Spar Polyurethane for the top (first coat was applied this morning). I chose spar for the top because it may be subject to spilled liquids being used in a kitchen. Here are some pictures of "almost finished cabinet".
A second view.
A third view.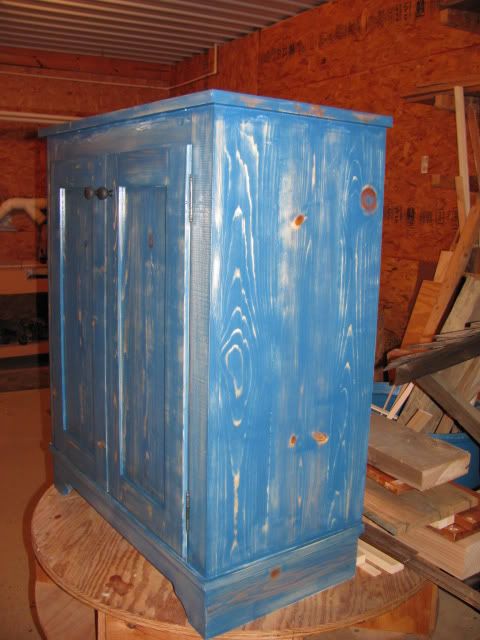 And a view of closed cabinet.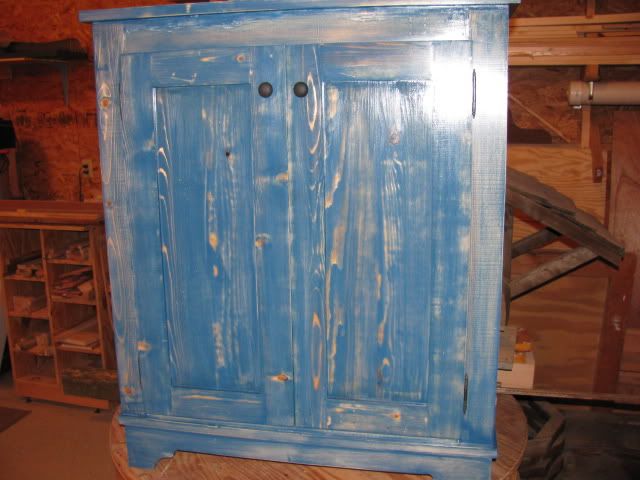 After painting with milk paint I sanded with 400 grit paper and instead of applying a second coat I left it like this and applied 2 coats of shellac I thought it would give an antique look. I'm going to put 5 coats of Spar on top using steel wool in between each coat, I'll take a couple of photo's but not sure my camera will do it justice or not.
Thanks for looking and your comments are welcome(both negative & positive).
-- Dave from "The Sawdust Shed"
---