It's been a couple of weeks since I worked on this cabinet, mainly because I wanted to think about the finish I wanted to apply. I also built a couple of toddler cars in the mean time. One of our fellow LJ's built in the past. I am going with Federal Blue milk paint and shellac. On the top due to being subject to some heavier wear and tear, I'm going to use spar urethane.
Here are the doors after paint application and sanding with 400 grit paper.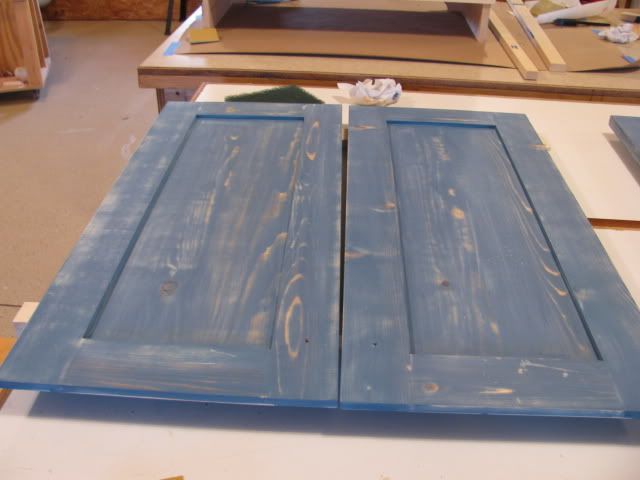 This is the shelf for inside.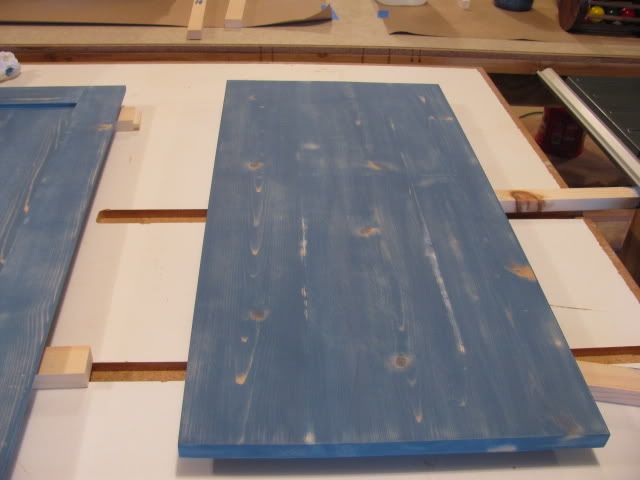 The front of cabinet.
Still have more fine sanding and then the clear coats. Till next weekend.
-- Dave from "The Sawdust Shed"
---