I made the raised panel doors, dry fitted them and glued up this morning.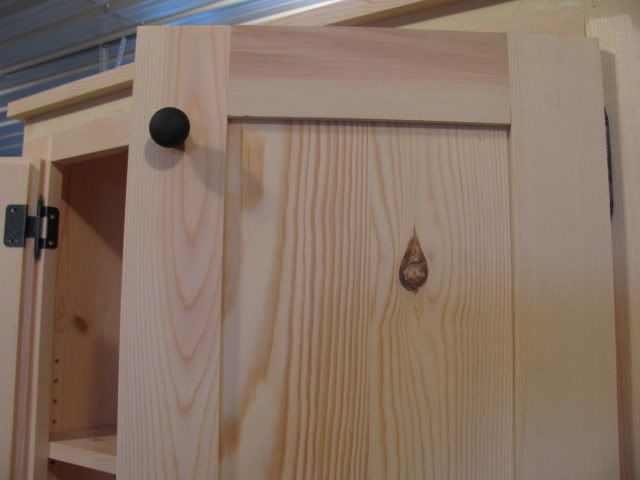 Sanded doors and mounted hardware.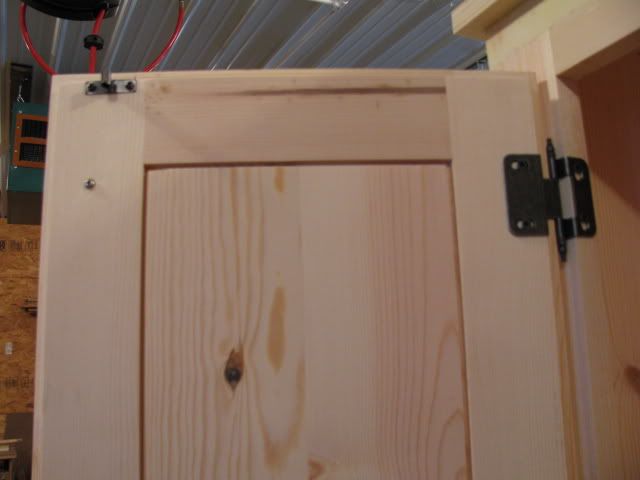 Mounted all the hardware and doors to make sure everything is as it should be.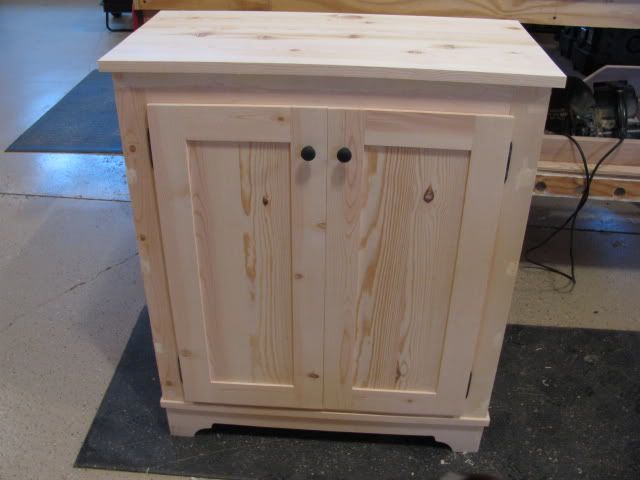 I have a little more finish sanding to do, then I'm going to paint it with Federal Blue milk paint and then clear coat it.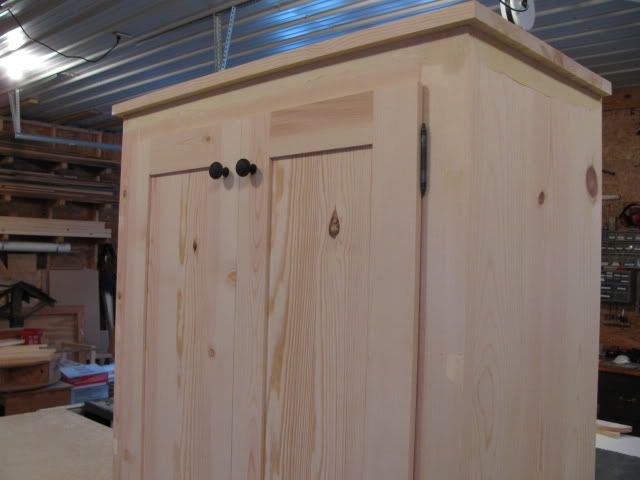 Inside cabinet.
Here's a better picture of top.
-- Dave from "The Sawdust Shed"
---