This weekend I installed the bead boards on back of cabinet. I used 4" wide wainscoating boards 1/4" thick that I had left from a couple of other projects.
This is maybe a better shot.
Then I made and attached the base of the cabinet.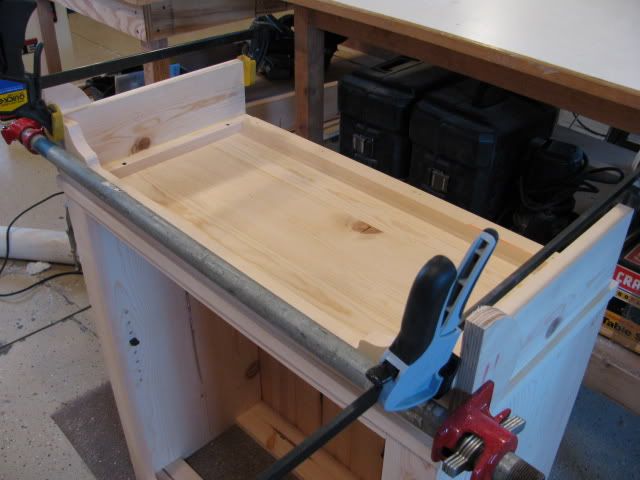 After drying time removed clamps and placed right side up.
I cut over sized boards and guled up panels for doors, also cut rails and stiles for said doors.
Set them aside. I'll plane them to 1/2" thick and cut to size tomorrow. This is a shot with shelf and top set on top, not attached yet.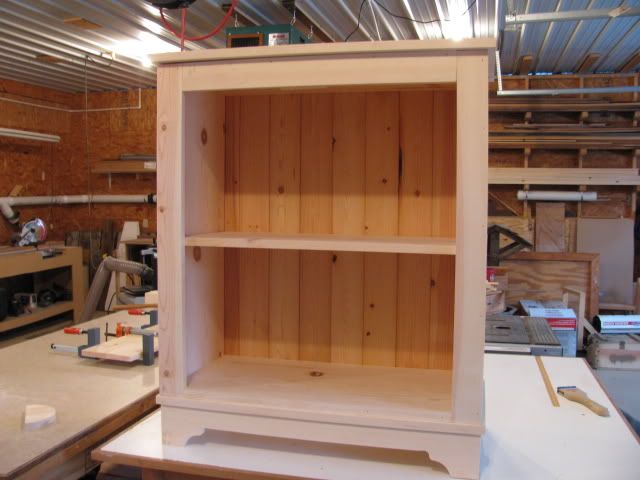 I'm thinking of using Federal Blue milk paint and spraying on a clear coat for the finish. instead of just plain shellac. any thoughts.
-- Dave from "The Sawdust Shed"
---