This weekend I did some more sanding of the large panels before assembly. i dry fitted the carcass together before using any glue. Looked good so I glued panels up.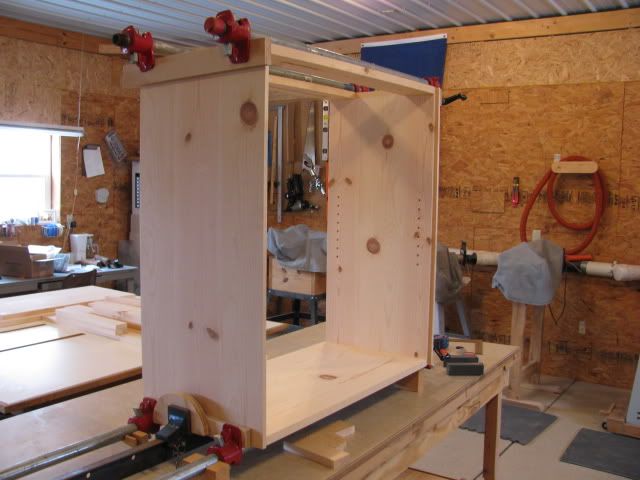 Holes drilled for shelf pins for adjustable shelf.


then I added the face frame to the cabinet.
.
I also spent some time making some other parts for the base of the cabinet and some more sanding. I figure the more sanding I do before assembly will save time in the long run. Hopefully next week I'll get to the raised panel doors.
-- Dave from "The Sawdust Shed"
---