Well it's only Friday but I had my 2 boys home for the day so I put them to good use. Although unit only weighs 75 lbs it's quite bulky so 2 strong young men are better at lifting than 1 middle aged man.
Mounting things to the ceiling in my shop is always a challenge due to the metal sheeting and the trusses are on 48" centers(standard for pole barn construction). So if anyone is wondering why I mounted 2×4 runners on ceiling that's why. The unit is fairly large hanging down from ceiling 20" so my 10 foot ceiling is a plus.
Unit sitting on table.
Back side of unit.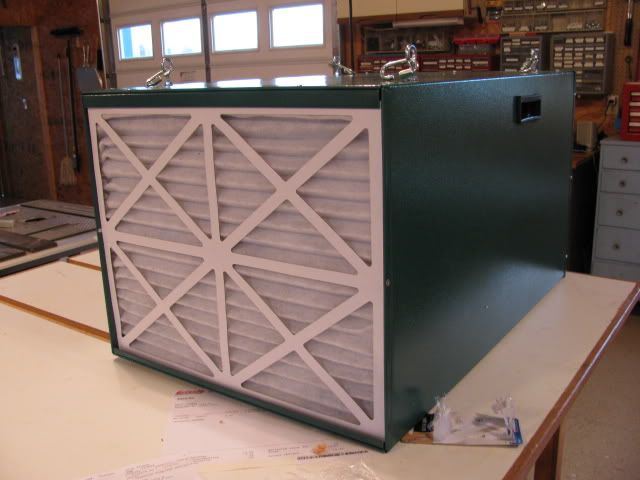 Unit Hanging in place.
Another view.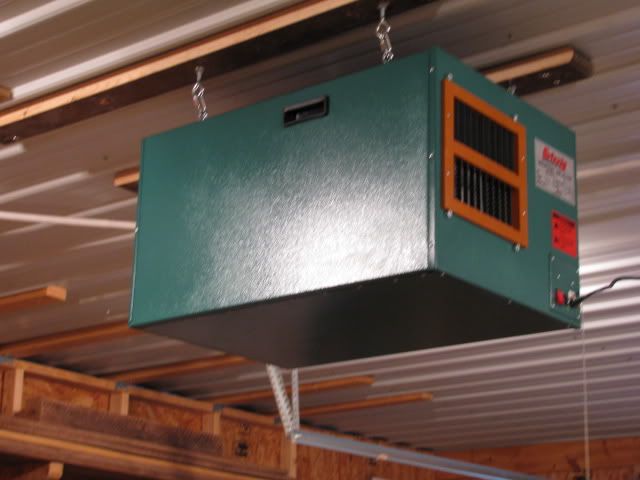 And a 3rd view.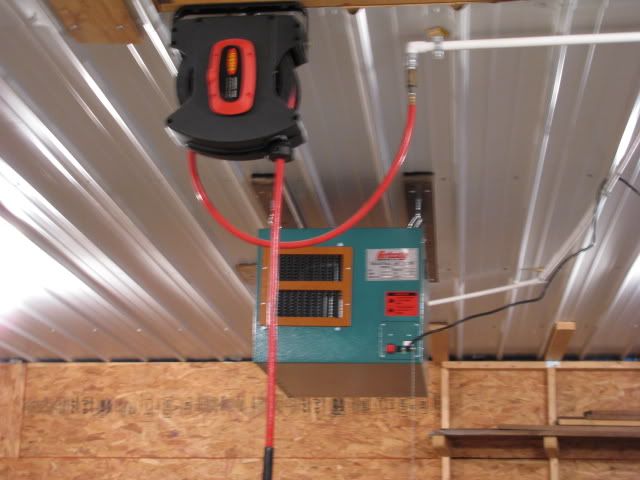 Look for a review to follow in the coming weeks. I hope this solves some of the problem with the fine dust floating around.
-- Dave from "The Sawdust Shed"
---