I've taken some close up shots of my tenon jig that I built. I should let you know that this design is from a set of plans from Woodsmith shop built jigs and fixtures book that I have. This is a shot of the threaded rod used for setting the stops for the left/right shoulder cuts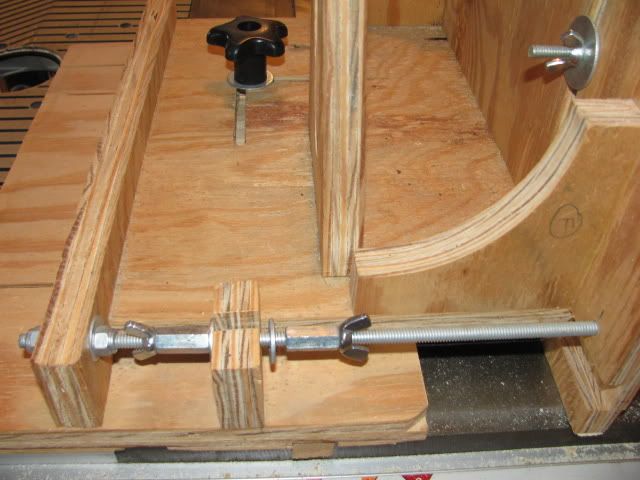 Next is the locking knob used to secure the jig to base.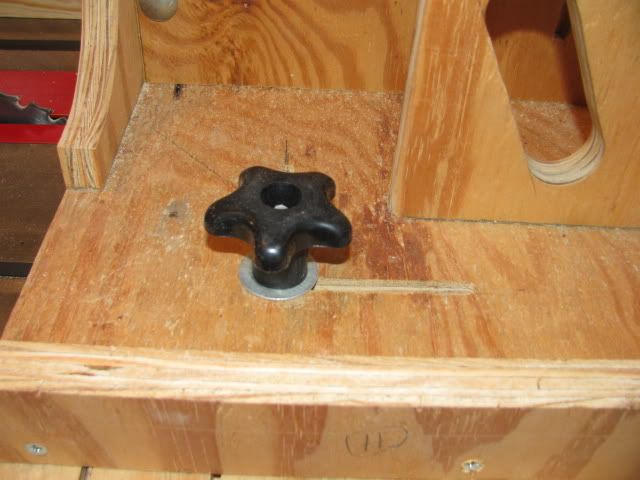 This picture shows how stock is placed into jig, it is secured by tightening 2 knobs on clamp.

Here is a shot of stock passing through blade.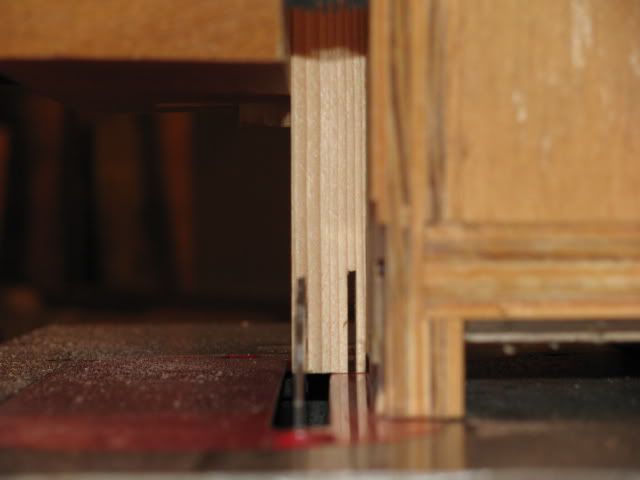 And a shot of stock in jig about to be passed through blade.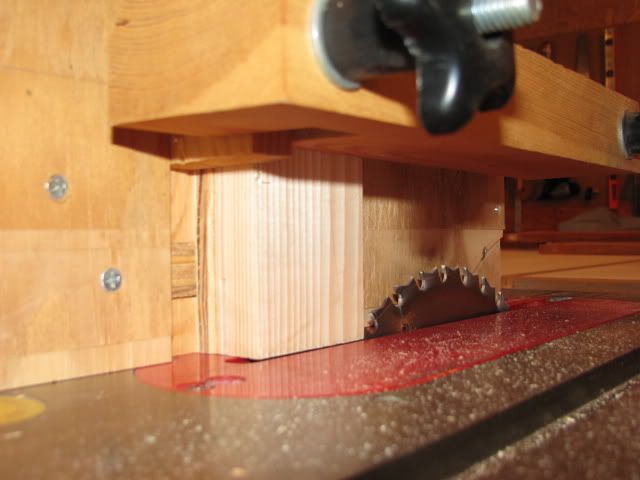 I hope this gives you some idea of how this jig is used. I made a 3 min video of jig in use and will try to figure out how to post it. I'm kind of new to all this blogging stuff so bear with me. Thanks.
-- Dave from "The Sawdust Shed"
---