Hello,
OK, I figured out the picture thing. Most of the photos are cropped off on the right side (as the instructions said they would be). Next time I will take this into account when taking the pics….....
Just wanted to post a quick blog to show a new jig that I have built to cut spline slots for a Greene and Greene table top (i.e. the bread-board ends). I have seen a few ways to do this here on this site and other places (thanks to all LumberJocks for all of the great ideas I have picked up from you).. Maybe this will be helpful to some one else out there.
The primary way I have seen to do this involves using a slot cutter in a hand held router. Frankly this approach scared me to death as I was thinking about the tear out chances. I dont like using slot cutters in general but that is another topic. I have a lot of time in these bread board ends. Internally, I did not use the standard Greene and Greene method (i.e. there are no screws and I used a more traditional stub-tennon and longer tennons pinned from the underside into elongated slots in the tennons at the end (Garret Hack / Shaker style). This is a heavy table / top and I wanted the ends of the top to be strong enough to pick the table up by the ends of the top.
I find making a jig and having it work well to be be one of the best things about wood working. I know lots of you guys and gals like making / using jigs as well.
So anyway here are some photos.
This is a photo of what this jig does. Note that the top, bottom and end of the bread-board are not fllush with the top. Thats another reason why I made this jig.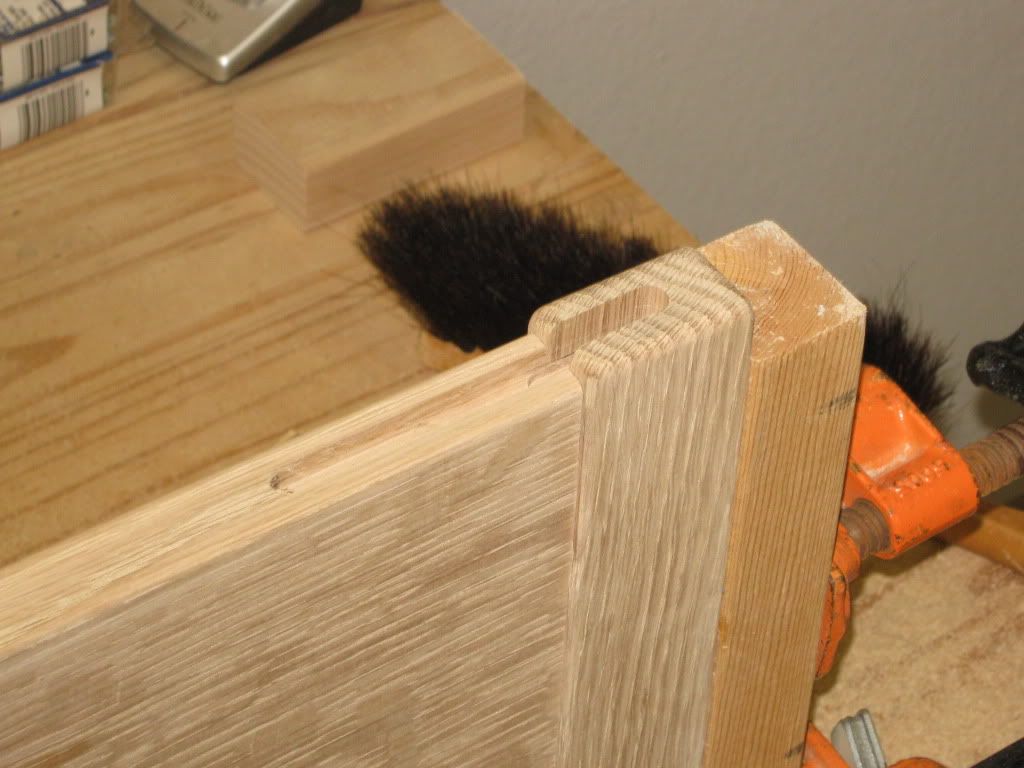 This is a photo of the old Frued router sitting on the jig and shows how the jig works. I have a 3/8 spiral up-cut bit in the router.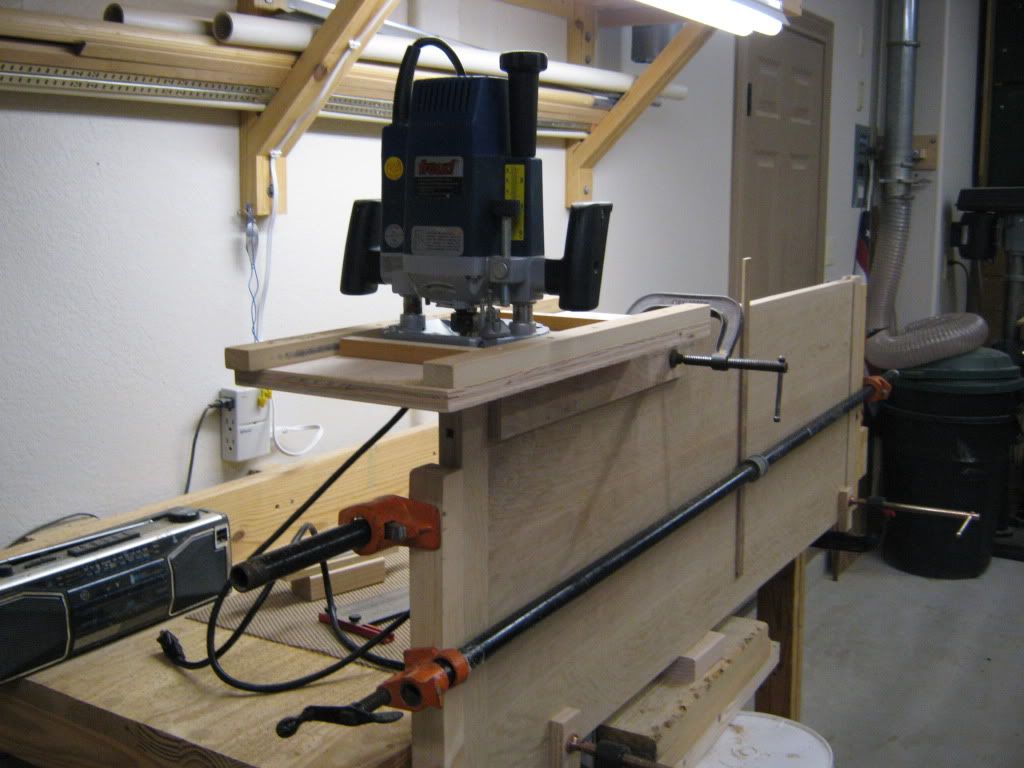 Another photo of the jig in action showing the stops.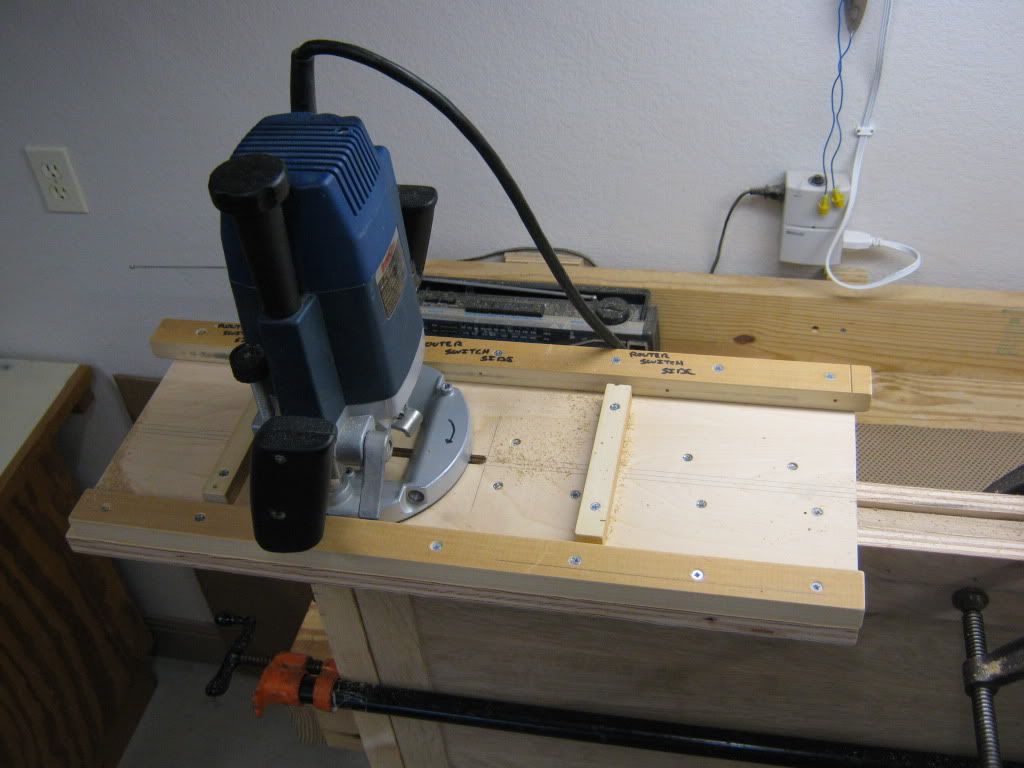 Top view.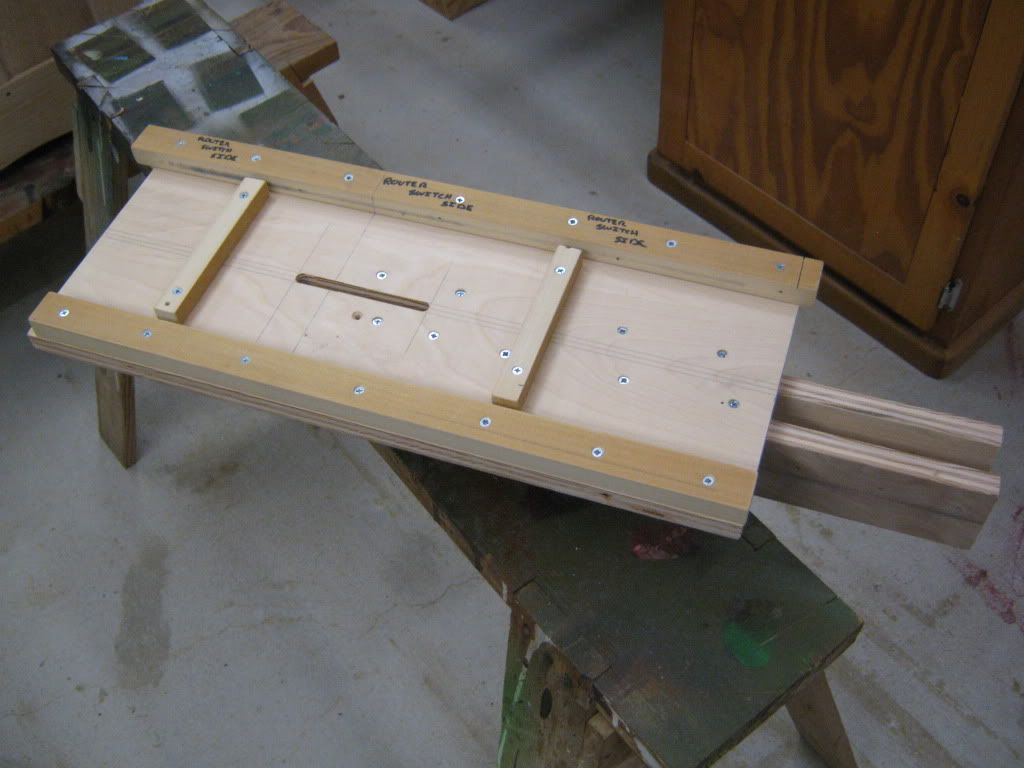 Bottom view. Notice the piece of 1/4 ~ 3/16 plywood to level out the jig to account for the bread board in over hang from the edge of the top.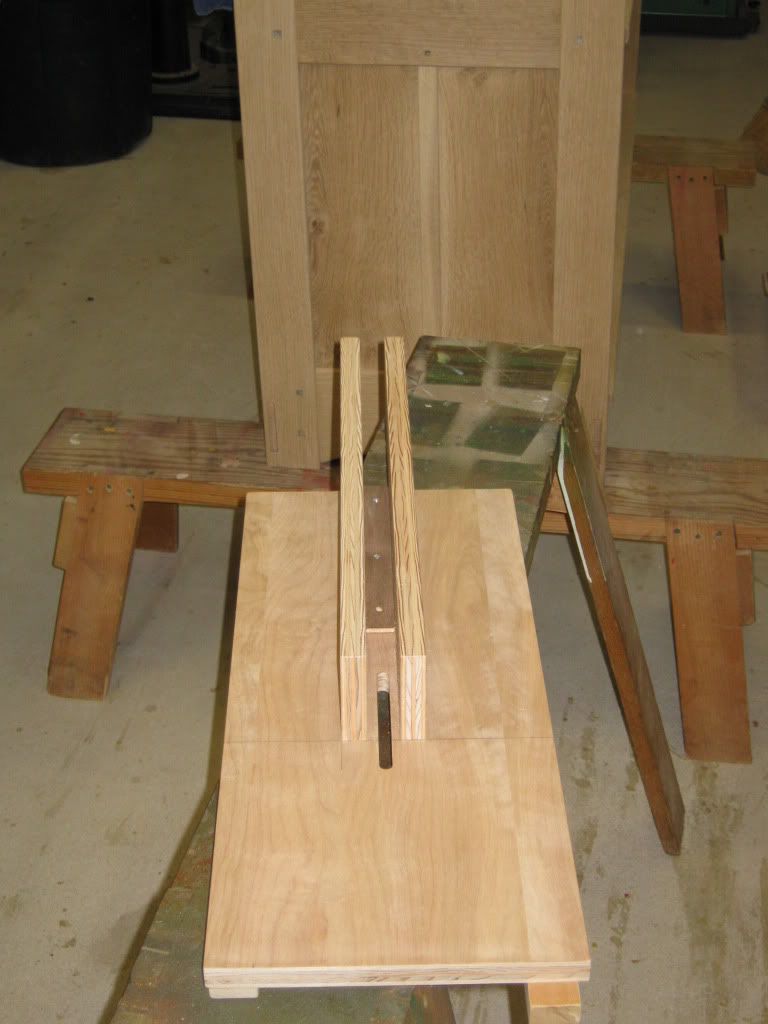 This is the slot after the ends are squared up and ready for the splines.
Hope you enjoy,
danr
---