this is a humidor I'm making for my brother. It is going to be a travel humidor. I figure it'll fit about 5-10, depending on the size of the cigars! The end pieces are solid mahogany and the middle is solid (some kind of) birch. I still have A LOT of work to do on it…I'm going to round over the corners, and I'm still thinking of ways to do the inside so its unique and isn't so boring – the one pictured here is one of my ideas – its two different shades of spanish cedar. I might try and tile the inside with spanish cedar. I'm also not hinging it. I have 8 really small rare earth magnets I might place in each corner, and then cover with thin wood; hopefully that'll keep the lid tight enough – do you think? Any suggestions, comments are always welcome – not sure how I'm going to finish it – I kind of like how the wood looks, might just put a clear glossy coat on it, and leave it like that!! For some reason I cannot get the whole picture on here, it keeps making the picture too big and cutting some of it off – the other side of the humidor you can't see is the same as the side you can see
oh, and besides the mahogany ends, There is only 2 pieces of birch – there are no joints. It is solid with the middle routed out – to make it more air tight.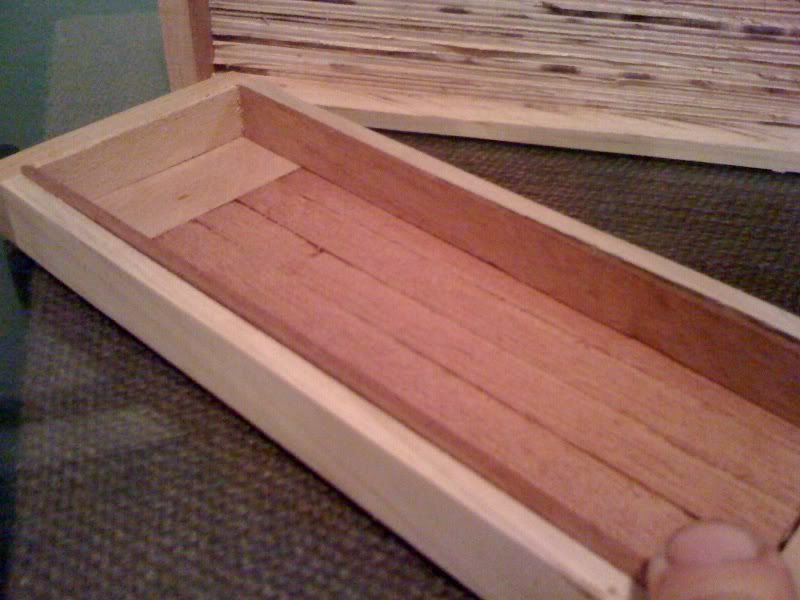 http://i800.photobucket.com/albums/yy285/dakremer/securedownload-4-1.jpg
-- Hey you dang woodchucks, quit chucking my wood!!!!
---