So here is my humidor for my brother so far. The sides are oak. I made a convex cut in them with a table saw – first time ever doing it. turned out pretty good. The top and bottom are a hard maple. I got them from my neighbor who had some of his maple trees cut down and milled. I planed it down to 3/4 and cut it to size….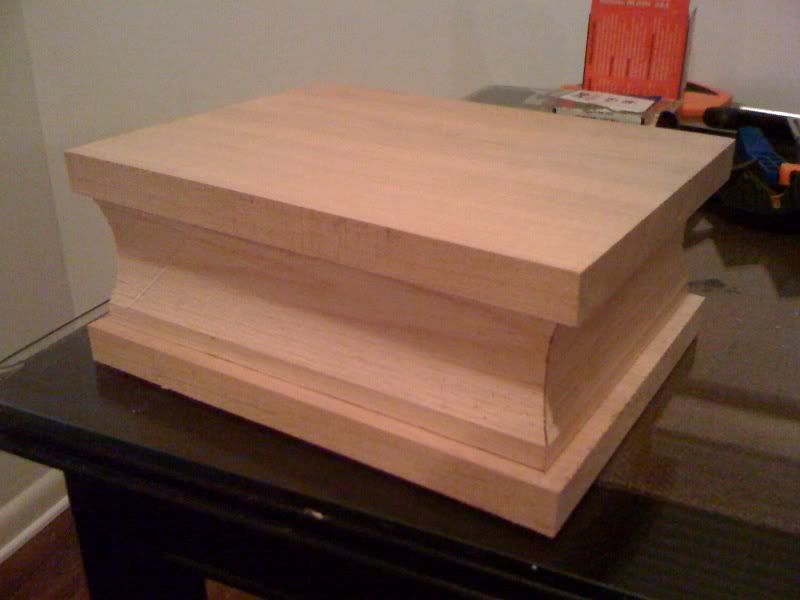 I'm wondering what you guys would do with the maple (top an bottom) Should I just chamfer them? Or leave as is? or plane them down thinner?? I know ultimately it is my choice – but I'm drawing blanks. Any suggestions would be awesome!! Thanks guys!!
-- Hey you dang woodchucks, quit chucking my wood!!!!
---