In the last few months i have been watching my barn wood pile slowly fading away . It may have something to due the fact that i built close to 50 birdhouses in the last year .
Well a few days ago i was out for a drive and i stumbled onto this old barn that was falling down .It is located about 5 miles out of town from where i live .
I went and talk to the owner and he mentioned that it was great timing because he planned on taking the barn down this coming May .
I told the farmer who i was and like most people in my area they already knew who i was and what i do with barn wood .
Anyway he says give me a hundred dollars and the barn is yours . So now it looks like i will be able to continue building more of my Extreme Birdhouses for a few more years :-)
I am really excited about this barn because it has nice some great looking boards .Some of them are over 18" wide . This pile is from day 1 so far .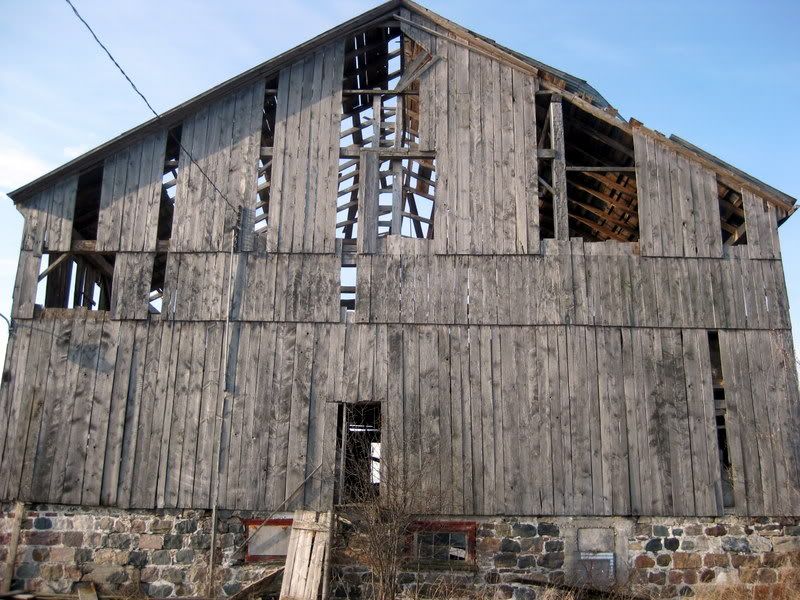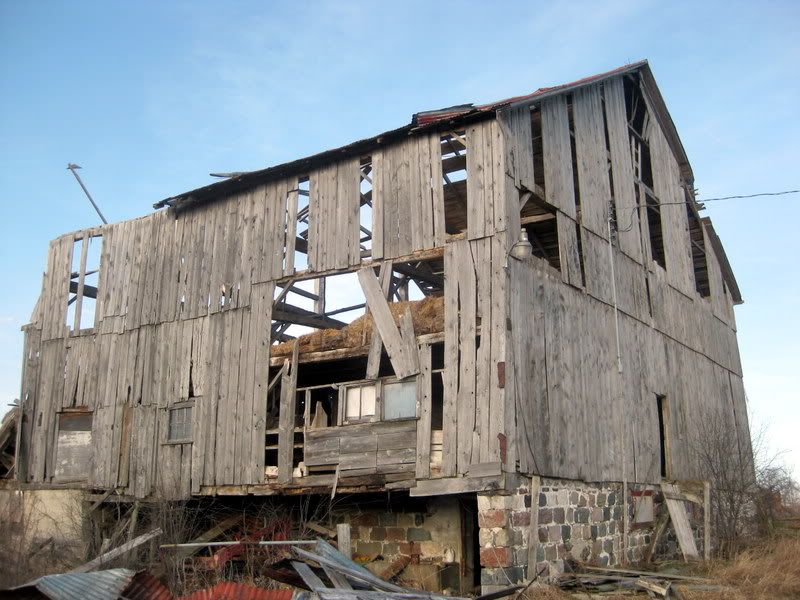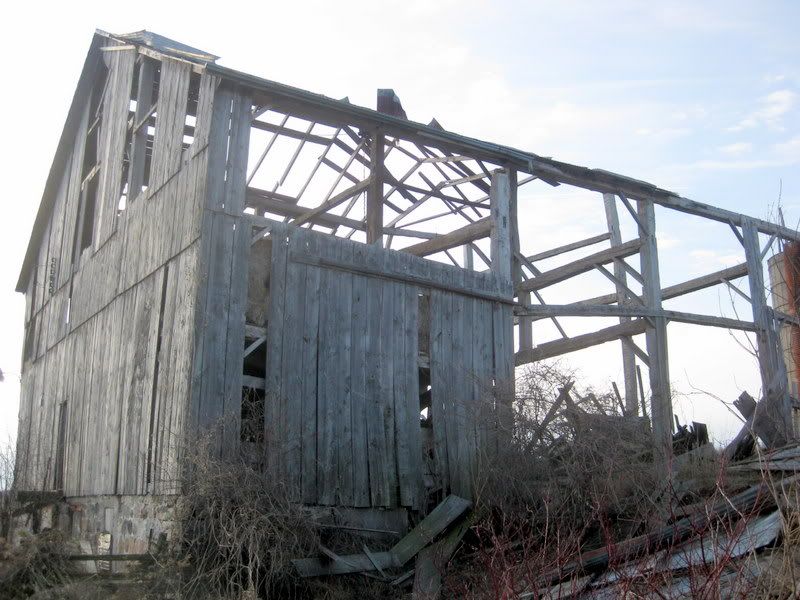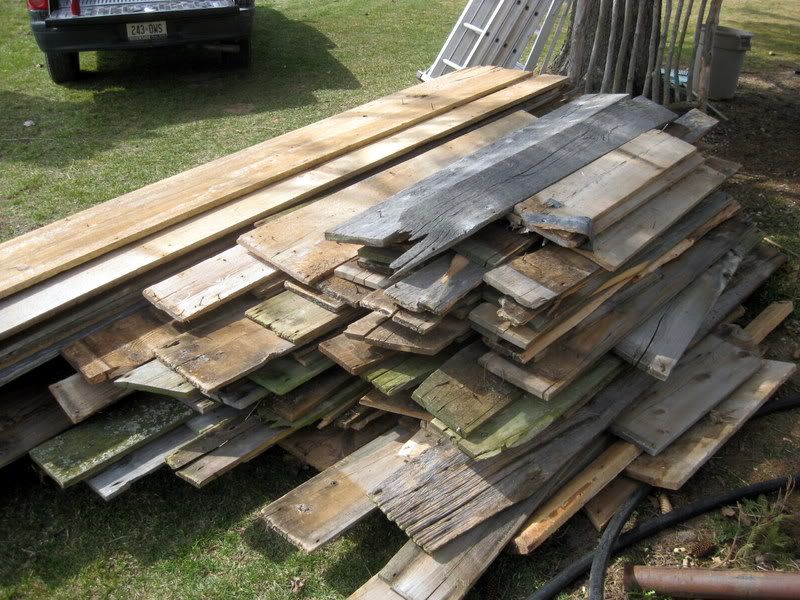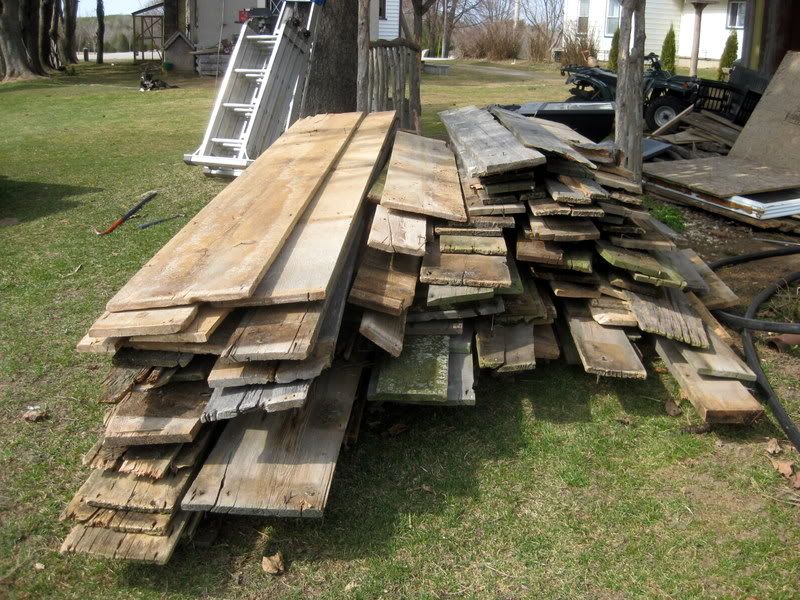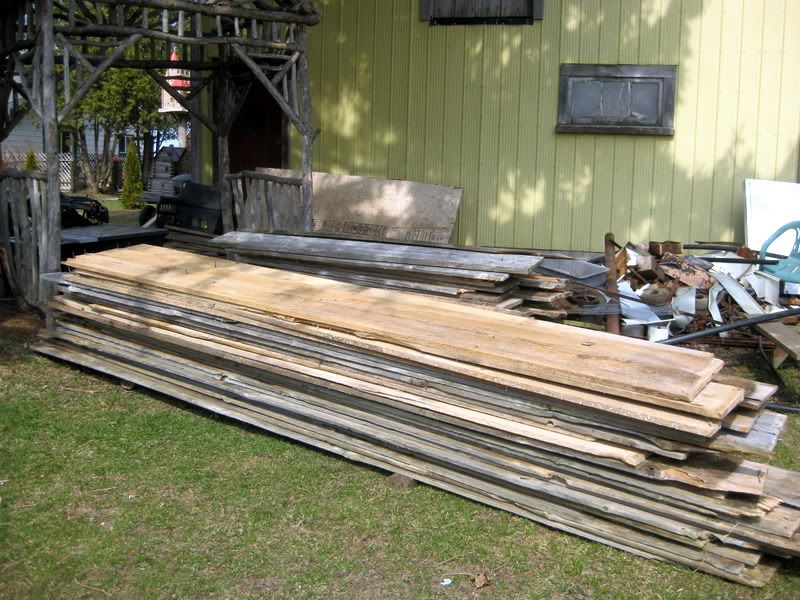 -- John in Belgrave (Website) http://www.extremebirdhouse.com , https://www.facebook.com/groups/extremebirdhouses/
---