I've been wanting to build a box joint jig for some time now…
I saw plans for a jig designed by Lynn Sabin at Leeway Workshop LLC and thought I would give it a try. It uses a carriage that moves along a 3/8"-16 threaded rod. Check out the PDF linked here for more information about how this jig is supposed to work.
If you dig around on Leeway's site a bit, you'll notice there are two designs – I'm building the second, supposedly more stable version.
All the parts cut and sanded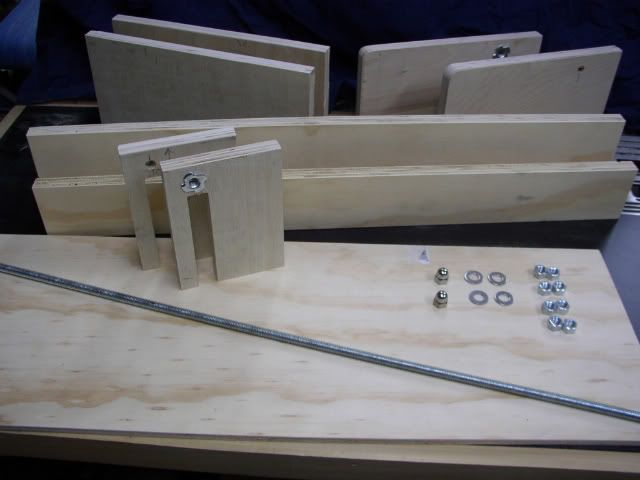 Dry fit minus the threaded rod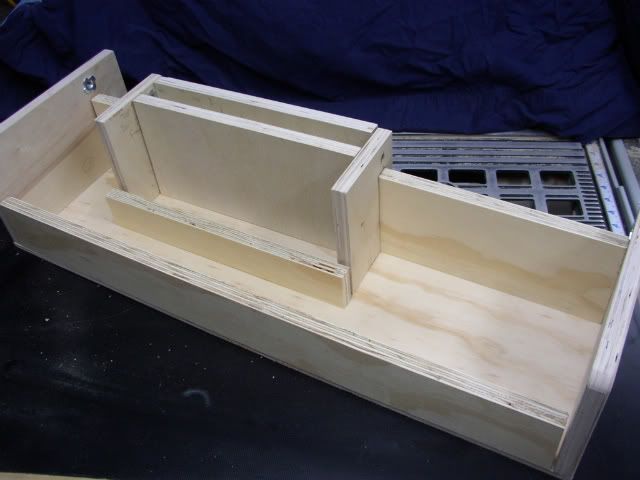 Close up on carriage

---