The first version of the coffee table include corner built legs. Two 1×4's screwed and glued up at right angles with the bracing side curved in 3 inches above the floor. My more intelligent better looking half did not like the legs so I had to redo them.
My style is called rustic.
The entire table top is made from deck boards 5/8×6 by 35. The boards were rough sanded then biscuit joined and glued. Now the legs are 19" x 5 1/2" x 3 1/2' landscape timber cut down. The rails are 1" x 3" pine.
The support for the legs are 2" x 2" x 3", glued and screwed to the underside of the table top – these are on the 2 inside sides the rails bracing the other 2 sides.
My claim is: "I can park my truck on this thing!" which may or may not be true.
The table still has a ton of finish work to be done- but the more intelligent, better looking half likes this version, so I am happy.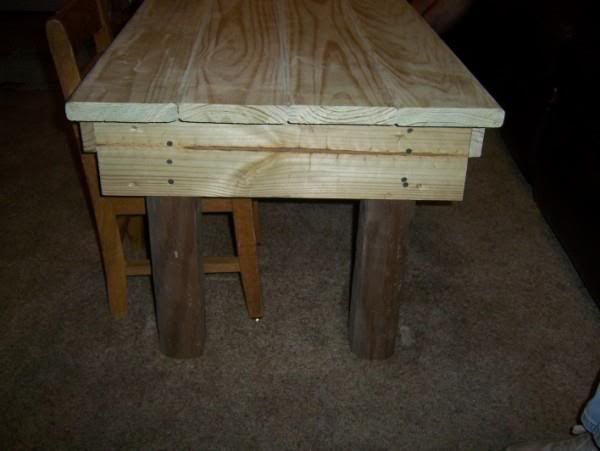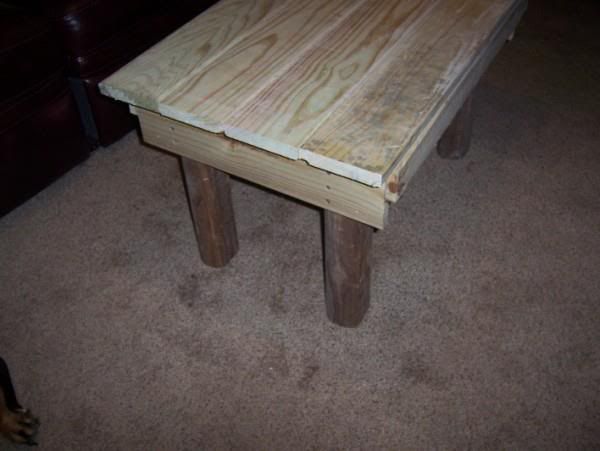 -- Ago quod perceptum vel vos operor non ago valde porro.
---