I have an approximate 60 year old Craftsmen table saw. I wanted to upgrade the old flip switch my long deceased grandfather installed many years ago with a paddle switch that would enable me to stop the saw with my leg.
The motor runs on 220 Volts, so I opted for the Grizzly H8242.
I received the switch in the mail and was surprised that the back didn't have the screw connectors I am used to dealing with around the house, i.e., on wall outlets, etc. I wish Grizzly had taken a picture of the back of their switch so I could have prepared for the hassle.
I called Grizzly and asked how to get connections to the switch and they recommended I go to an auto parts store (you won't find the connectors at Home Depot). Just make sure they are female and 1/4" (0.250 inches) and that the gauge you select is equivalent to the wires you will use.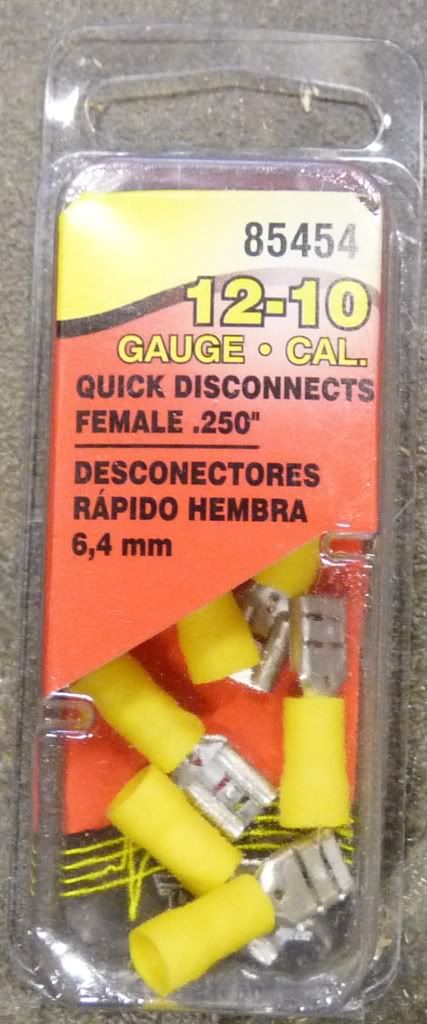 The connectors are called "Quick Disconnects" and I got the 12 to 10 gauge ones as I am using 12 gauge wire, which BTW is an extension cord I got on Amazon delivered for a better price than you can get at the local Home Depot.
http://www.amazon.com/gp/product/B002HWRS7C
I crimped on the Quick Disconnects and then I added some black electrical tape to make sure there would be no short circuits.
I wired the two hot wires to the connections 13 and 14 and the two neutral wires to connections 23 and 24. The ground wires I connected together via an insulating nut and taped the nut to the wire with electrical tape that so it can't work itself loose.
I made this blog so you won't have to go through the same "learning curve" that I had to go through. BTW – I highly recommend the Grizzly paddle switch as it works nicely and improves the safety of the table saw.
-- You can't fail if you don't give up.
---