Well I am making progress in general.
I finally got a truck. Well what I call a truck. Not some over glorified car with a truck box on the back. I stand up and cheer every time the Toyota commercial comes on and he says he does not care if his truck is scratched, he is not going to baby it, etc.
With all that in mind, here are pics of my $900 find.


That of course is the interior which needs work. Of course the next few are of the outside.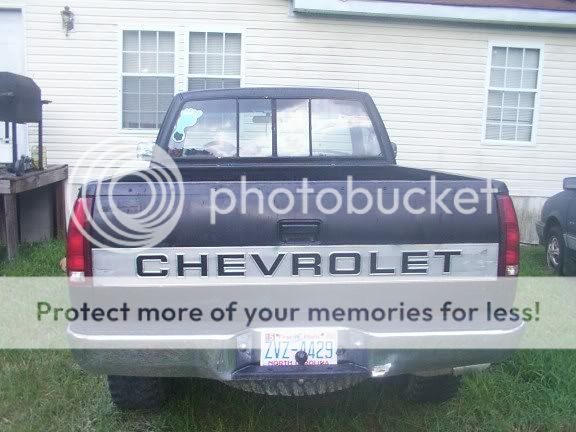 Here is the stuff that I feel is important about the truck.
1990 Chevy K1500, 350 V-8, with a 5-speed manual overdrive transmission, with a 6 foot bed. I wanted a 8 foot bed, but hey. The rest of the truck is exactly what I have been looking for so long.
This is a work truck.
The down side…..it needs work to the interior, I am putting in some kind of spray on bedliner, the transmission is a little out of sync on first and second gear.
The upside! It WAS CHEAP and did I mention a BLAST to drive. No leaks, crap for paint, and an interior which it does not matter what happens to it. It has 16 inch American Racing off road rims and tires. I was lucky and it is a BLAST to DRIVE.
In any case, now I can get the wood and insulation for the walls of the can. Yeah!!!!!!! Plus I will finally get to make the improvements to the can that you all have listened to me complain about or mention in this blog. So I will leave this alone for now.
Some of you may look at this and think what a bunch of crap and this dude has spent way to much time in the can and has finally lost his mind. That may be so, but I am happy and the can will be seeing some real improvements shortly.
So from the man is the can. Have a GREAT day and what ever you do, don't get in my way!
-- The Man in the Can, Craig M. North Carolina
---