At Monarch Metal, we frequently receive questions about how much weight our Monarch Z Clip system can support. For those of you that are not familiar with the product, Monarch Z Clips are similar to a french cleat and are used to mount panels, cabinets, signs, etc. Anyway, we recently had some third party independent testing performed by Qualtim, Inc. and we wanted to share the results to the extent they are helpful for you.
The headline is that for a typical 4' wide by 8' high panel installed with our recommendations, the system failed at about 4,000 pounds. However, you should not take this phrase and assume your 3'' granite panel will be a cinch!
Here is the 30,000 foot overview. A typical installation for a 4' x 8', 3/4'' Thick MDF panel involves mounting three continuous lengths parallel to the floor at the studs. On the back side of the panel that is being mounted, you would mount shorter Monarch Z Clips every 12-15'' at three different heights such that they interlock with the continuous lengths mounted along the wall. To mount the panel you simply interlock the clips (see figure 1 below)
When you think about the structural stability, you need to think about 5 elements of the hanging system.
1) The mounting surface for the continuous lengths. For example, will they be mounted to wood studs or metal studs? Will there be blocking? Drywall?
2) What screw is being used to mount the continuous length? Is it a sheet metal screw, a wood screw or a specialty screw? How long is the screw? What is the diameter?
3) Which Monarch Clip is being used? Stainless Steel or Aluminum?
4) What is the material, thickness and size of the item being hung?
5) What screw is being used to mount the shorter panel clips to the back of the panel?
This is an image of the load testing cell: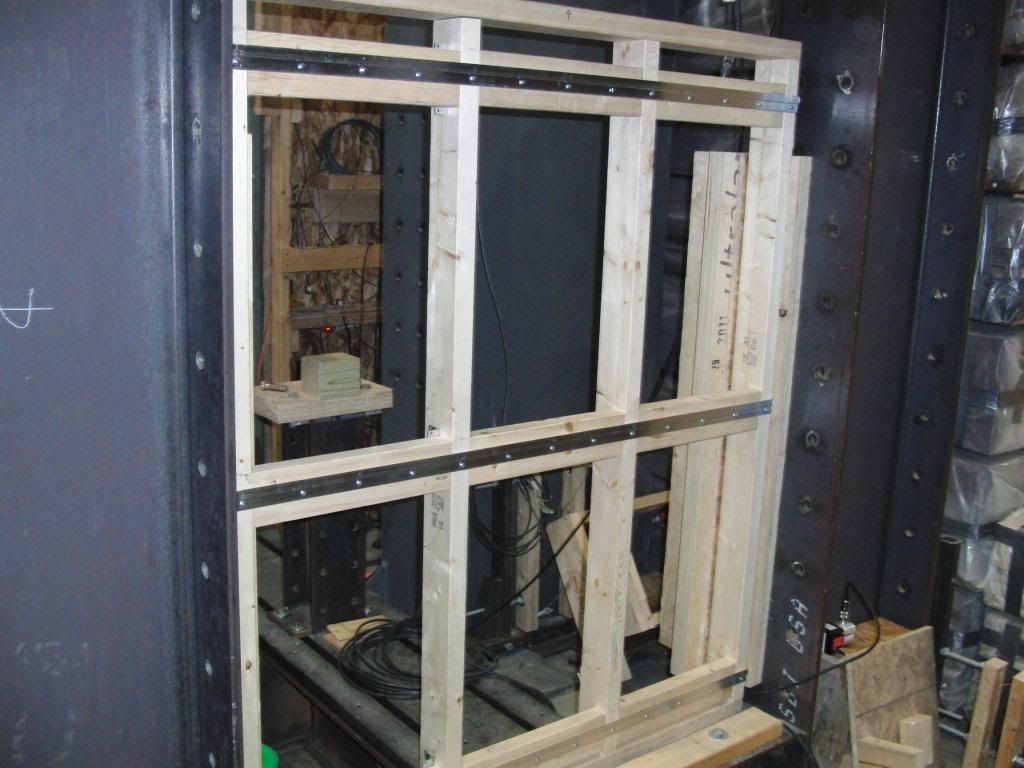 You can check out the full Monarch Z Clip load testing report, but in summary the testing showed that the failure was through the screw shearing or pulling out, not through the failure of the Monarch Z Clips themselves.
-- Chris Smith, http://www.monarchmetal.com
---