I finally got the time today to work on the ornament design. An hour or so of scanning, printing, cutting and pasting got me to a design that looked promising. There are a few layout lines showing in this, the black lines are the pattern lines.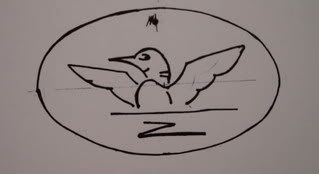 The next step was to cut out a prototype and see how it worked. So it was off to the scroll saw. Just for kicks here's a picture of my scroll saw.

Once I found a piece of stock 1/8" thick walnut, I needed to attach the pattern to the wood. I use a spray adhesive for this. One of these days I need to come up with a better arrangement for containing the over spray. For the time being my "spray booth" is the top of a box (paper carton) lined with freezer wrap. The brighter white rectangle is the pattern.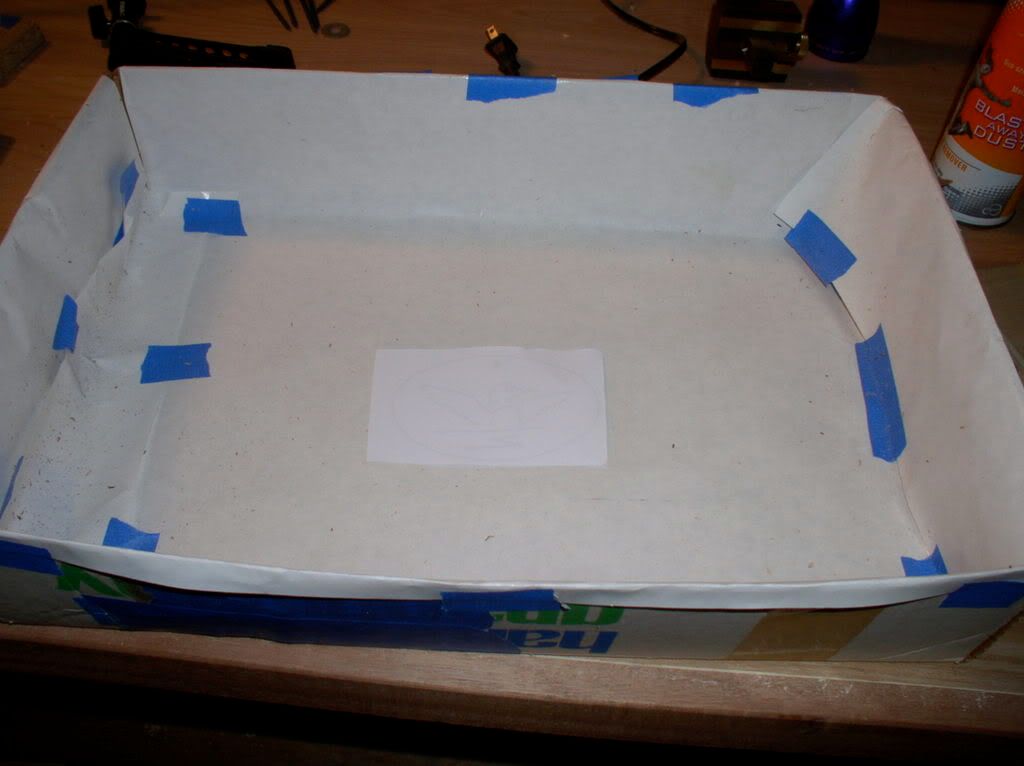 With the pattern affixed to the stock the next step was to drill starter holes. These should go in a place that won't stand out when the design is cut. It's also helpful to think about the direction you'll be cutting and place the starter hole so it works with that. Here's the piece with the starter holes drilled. Two are in the wrong spots. I'll move them in future cuttings. (The two in the wrong place are the left wing and the head. They should be a the other ends of the lines.)

When cutting out the design it is best to start in the middle and work out. This means the cuts are supported by as much stock as possible. My design included a stylized eye. I forgot to cut this before I cut the head. I don't know what came over me, probably over confidence, but I went back to cut that. I did not get very far before the head cracked off. This led my to decide that the eye does not need to be stylized.
With the cutting done I hung the ornament up to make sure that it was correctly balanced. It's missing the head because of the earlier incident while cutting the eye.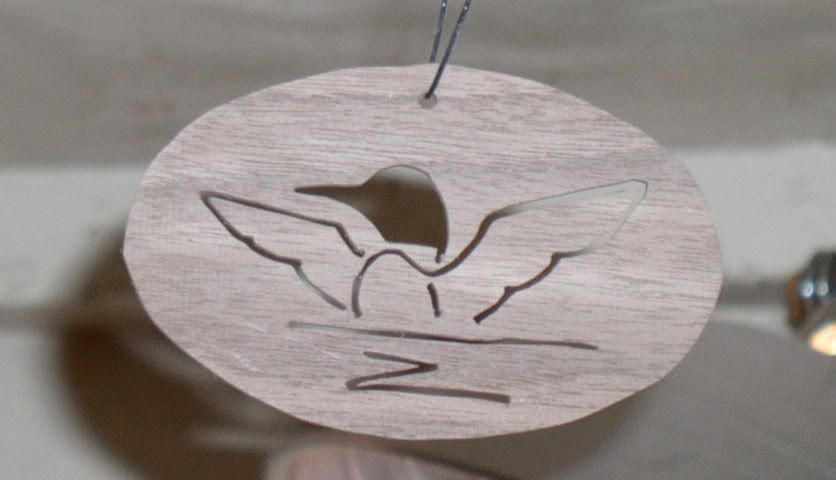 And finally, here's the prototype with the head in position.

Other than simplifying the eye, and moving the two start holes I think this will be the final design.
-- Chelle http://artsgranddaughter.blogspot.com
---