I posted one of my early projects here. For no good reason it's taken me a while to get around to photographing my first project, even though it's in use in my garage.
This was built 20+ years ago to house our tv and stereo in the Cape Cod style house we were renting. The living room had a fireplace on one wall which stuck out into the room. This cabinet filled the recess on one side of the fireplace. As you can see it now holds yard and garden stuff. You'll have to use your imagination to envision how it looked when it was first built. The lower shelf held lps (remember them), the middle shelf the all-in-one stereo – the space was needed so the lid over the turntable could be opened, the upper shelf held cassette tapes (I think) and the tv sat on top.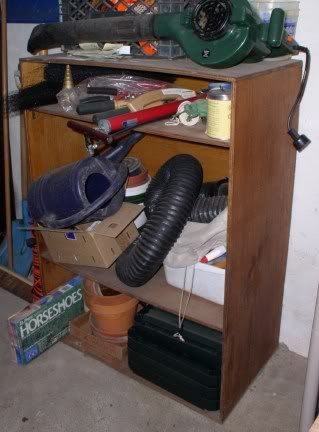 This is all 1/2" plywood. The construction is fairly straight forward screws and L brackets. But it has lasted through 2 moves and is still sturdy. Finish is probably a Minwax stain/poly mix, or some such one can finish.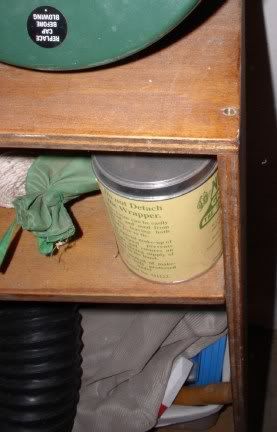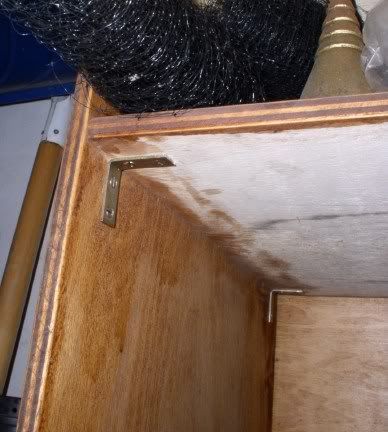 -- Chelle http://artsgranddaughter.blogspot.com
---