Background
For quite some time now i have been dreaming of building or owning a wood boat. I had been looking at building a Glen-L Zip for several years but I was never really satisfied with the lines. A nice boat none the less but it just didn't speak to me. I cant afford to buy a decent restored wooded runabout. and I wasn't about to jump into paying to have one restored. Then Awhile back my father came across an auction of several old wood Chris-Craft Cruisers at a marina near Muscatine, IA. I asked him to attend the auction and buy one of the 36 footers. Well he did attend the auction but he failed to buy anything, and for good reason. The Roamer was garbage. The Commander was rotten from stem to stern. Only one of the CCs was sea worthy but it was not for sale. But, that was enough to get me moving.
Now let me say that I have never built a boat before and I probably should have started with a skiff, kayak or even a canoe but I saw a quote that said. building a boat is just a series of joinery techniques and problems to be solved. So off we go to throw money in a hole in the water.
The Boat
While on my search for boat plans I can across the 16th GarWood Speedster. Oh so sexy. It has everything I needed. Beautiful lines, readily available plans and a size that can be built in my garage. I pulled the trigger and bought the plans form a gentleman in Australia for A few days later i had a wonderful set of plans designed for using plywood as the main building material.
Plywood
A gentleman in Maryland recommended that use 3/4" MDO because this is what the DOT uses to build their road signs. Seems to me those signs hold up very well. Silly me chose to save a few buck and purchase 7 sheets of 3/4" AB marine grade ply. MDO cuts much nicer than than the Doug Fir veneers used on the marine grade ply.
Cutting
The same gentleman recommended that I take the plans to a sign shop and have them use their large CNC router to cut the parts for me. Again the cheap gene got the best of me and I chose to have the plans printed full scale at staples for $150 and use my jig saw to cut out the parts. The jig saw worked fine but It took me several weeks of working nights and weekends . I have almost 20 hours in just cutting considering each frame took an hour and there are 7 of those. CNC would have given me better, faster results at marginally more cost. I'm starting to see a trend here – I'm cheap.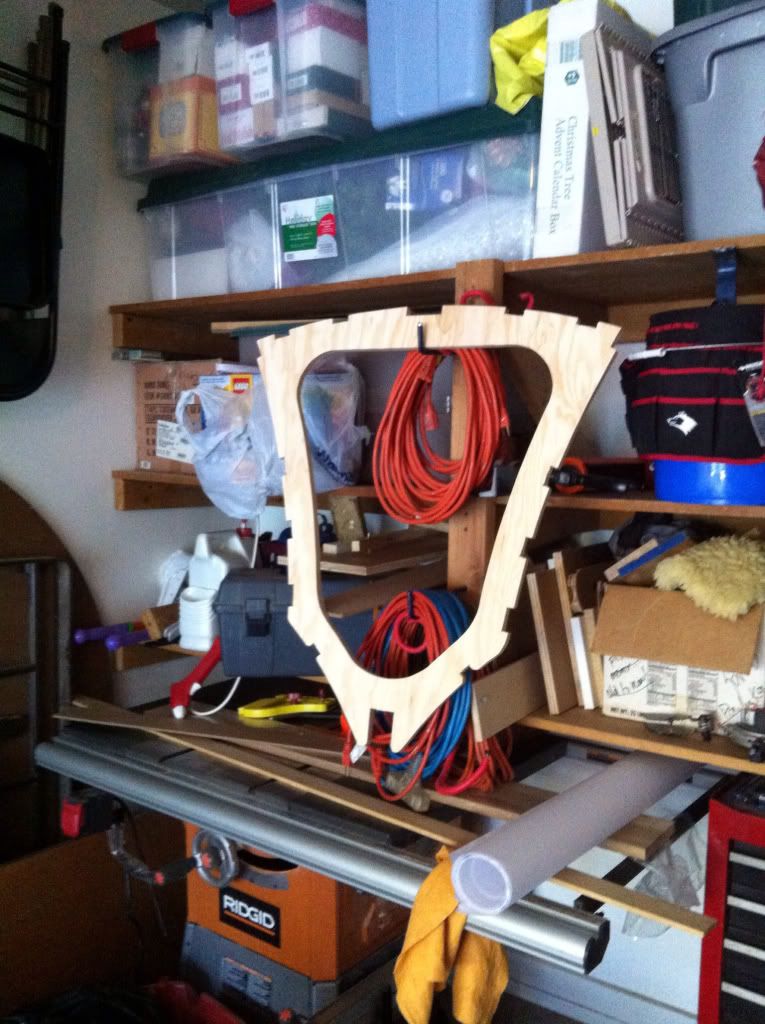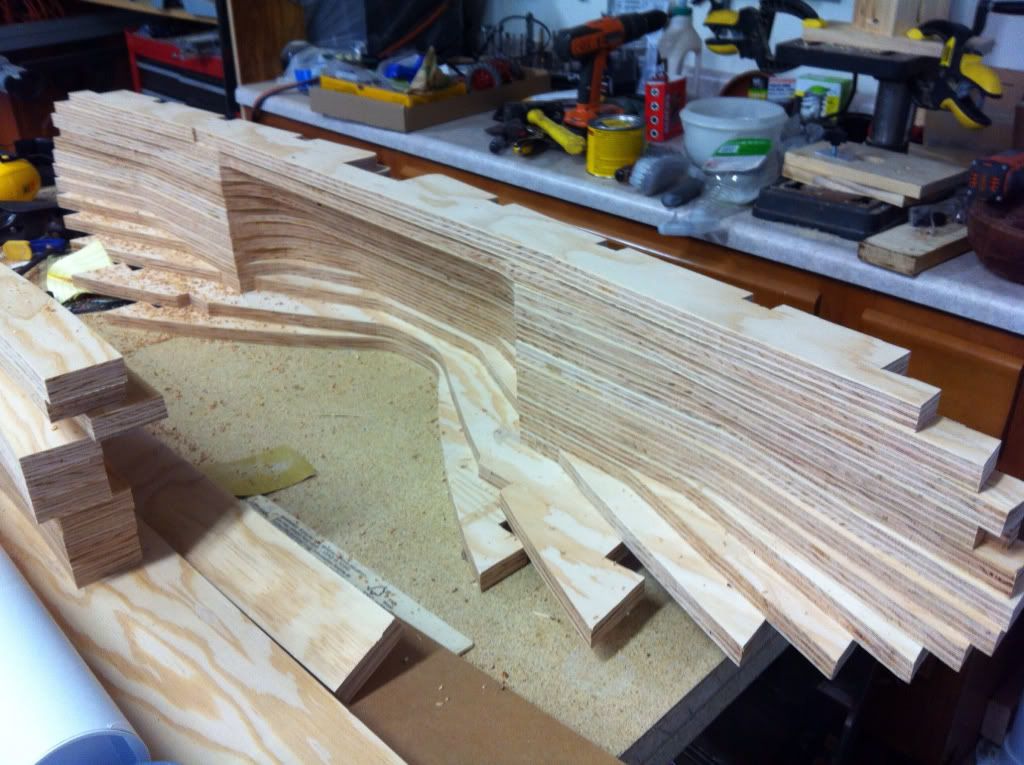 ---