I'm not sure that my skills measure up to all the incredible projects I've seen posted here, but what the heck, I'm posting my first and hoping I'll get some educational feedback and tips for future projects. I've scoured hundreds of projects here during this project and learned tons. You folks are the best! I read a thread recently discussing feedback and how to give it. Someone stated that if the poster wanted critical feedback, they should ask. OK I'm asking. (PS – try not to hurt my feeling too bad LOL)
Birth of a project: My wife wanted new counter tops and I didn't want to put a new top on tired cabinets. I had previously refinished them (about 10 years ago). So off we went to look at new cabinets. Wow, price shock! Not to mention the big box stores had what I thought was fair quality at best. I convinced her to let me give it try, and build them myself. I figured I had plenty of time, she'd only waited 14 years for her new counter top. I'm kinda off and on in the shop (garage actually – calling it a shop just sounds cooler). It took a while but I finally got it done and in the process collected some new stuff for the shop too; Shop Fox dust collector, Jet air purification system, Porter Cable dovetail jig and I certainly needed to build a Router table for my Bosch router. Based on the cost of what we wanted at Lowes/Home Depot, I think I saved close to a grand by building them myself, that includes my new stuff as well! Win-Win!
A few details: The uppers are deeper than standard, my wife has those big serving platters that never quite fit in the old cabinets. We don't exactly have a large kitchen so I used full extension slides & build drawers for the dead air space in several of the lowers to create more storage. The 36" D style lazy susan holds a bunch of stuff (old cabinets were just dead space, not easly accessible). Side/back panels are 1/2 Oak ply, probably over-kill, but I didn't want particle board.
I believe in E-Bay. I expected to pay north of $350 to replace my old sink (22G 6" 50/50), found a 16G 40/60 7" & 9" deep for $180 w/free shipping! My wife picked out a $240 faucett at Lowes, found it for $63. Found really neat "I.R." lights to mount under the uppers for about $8 each, wave you hand, the accent lights come on.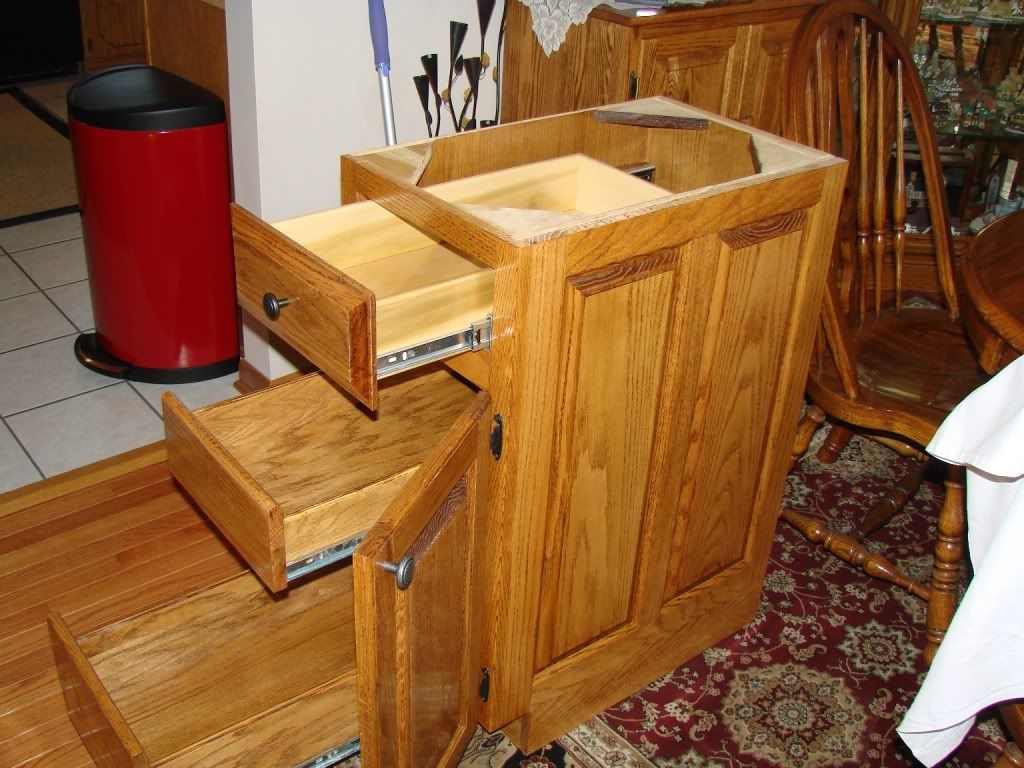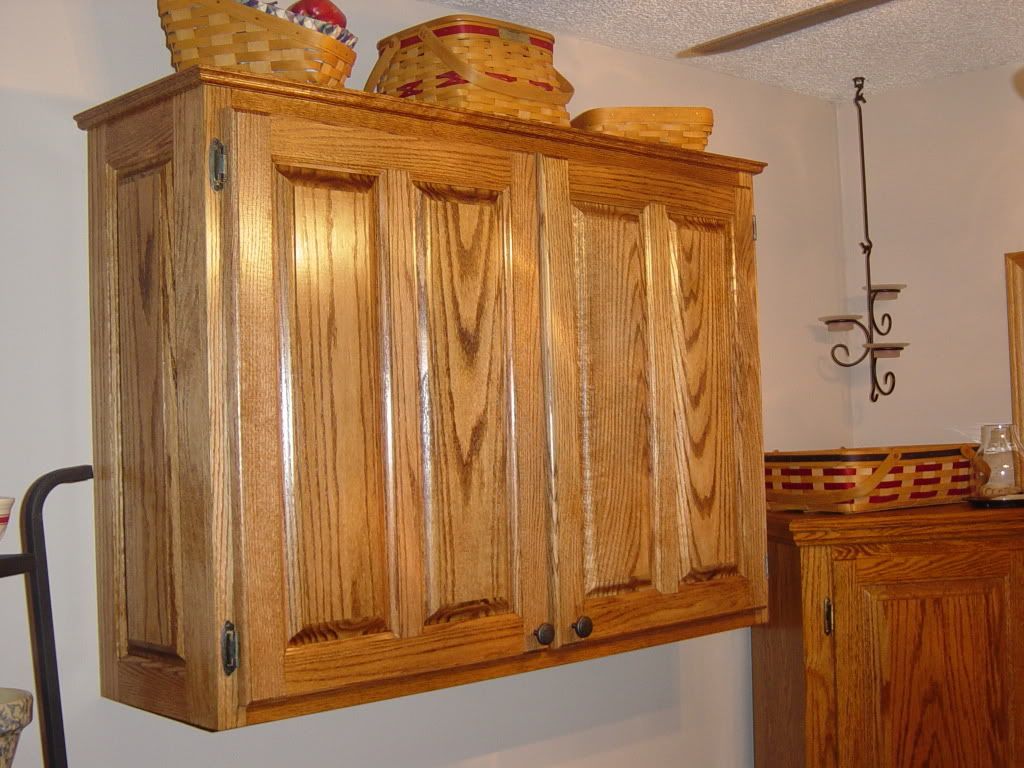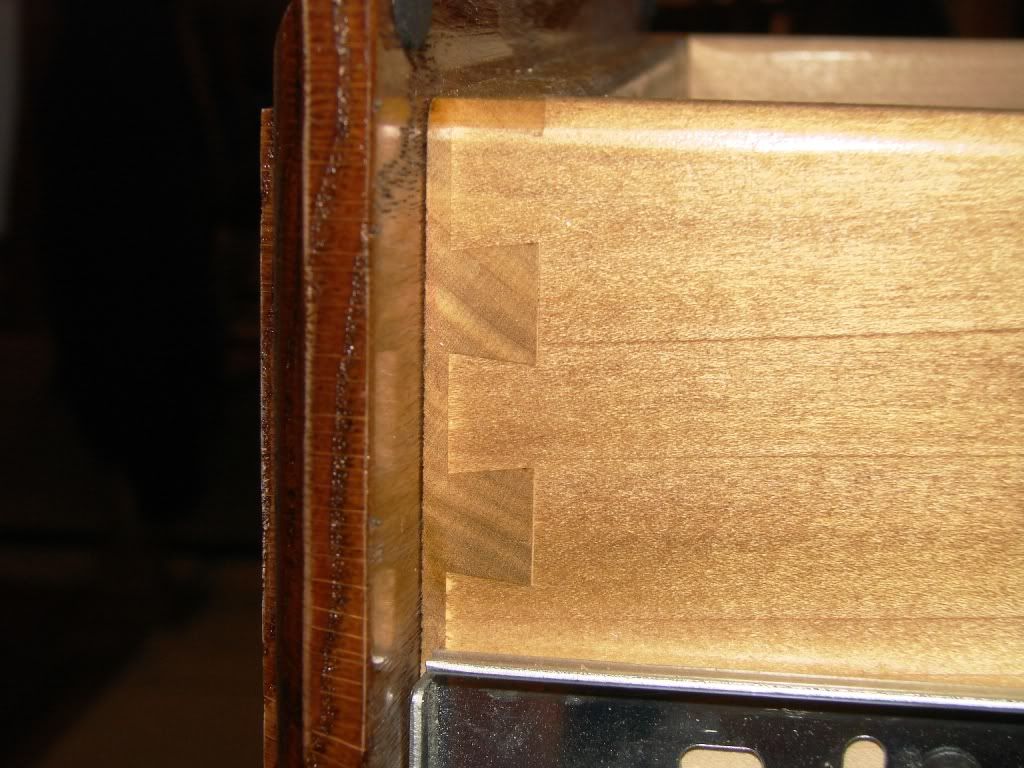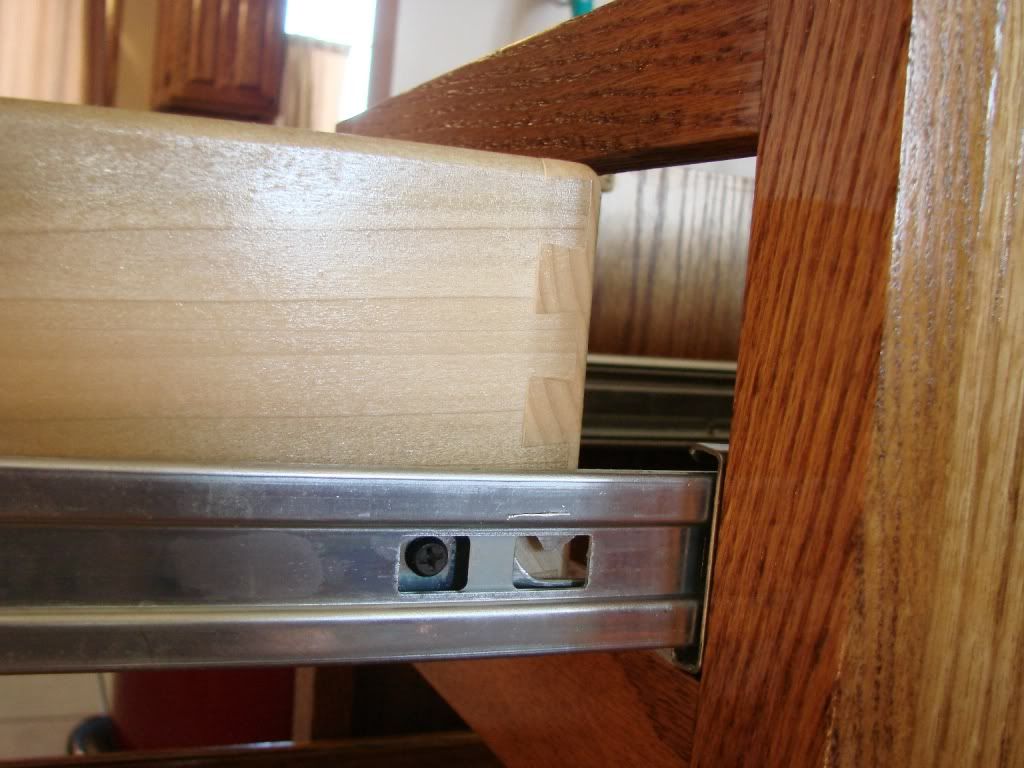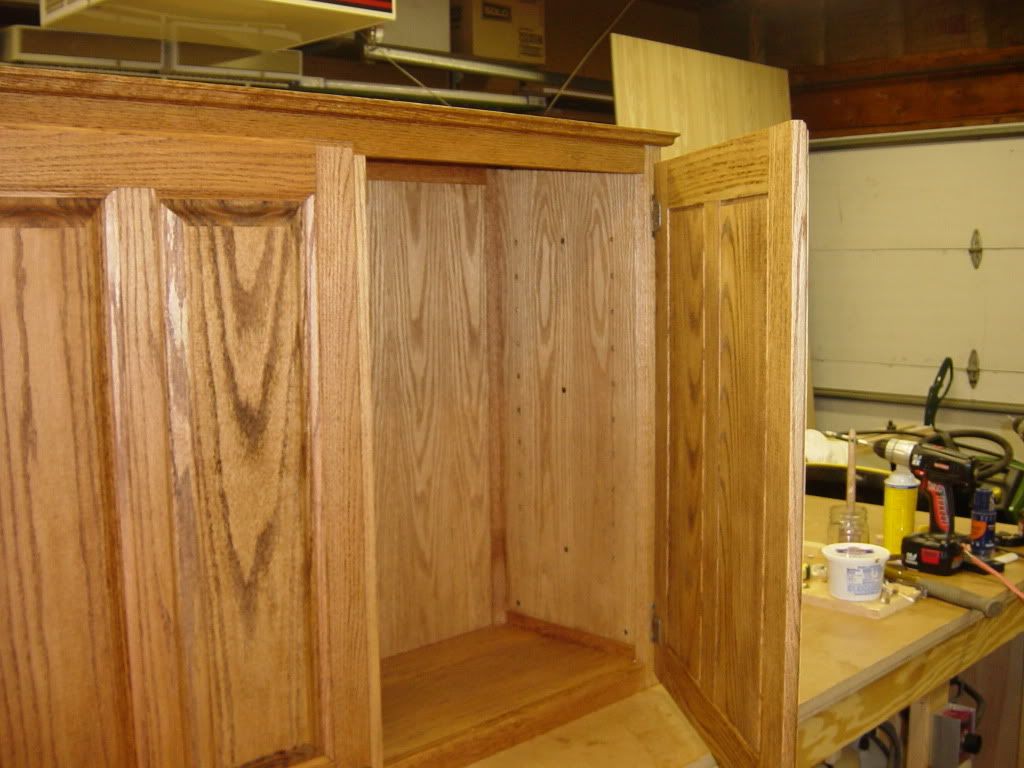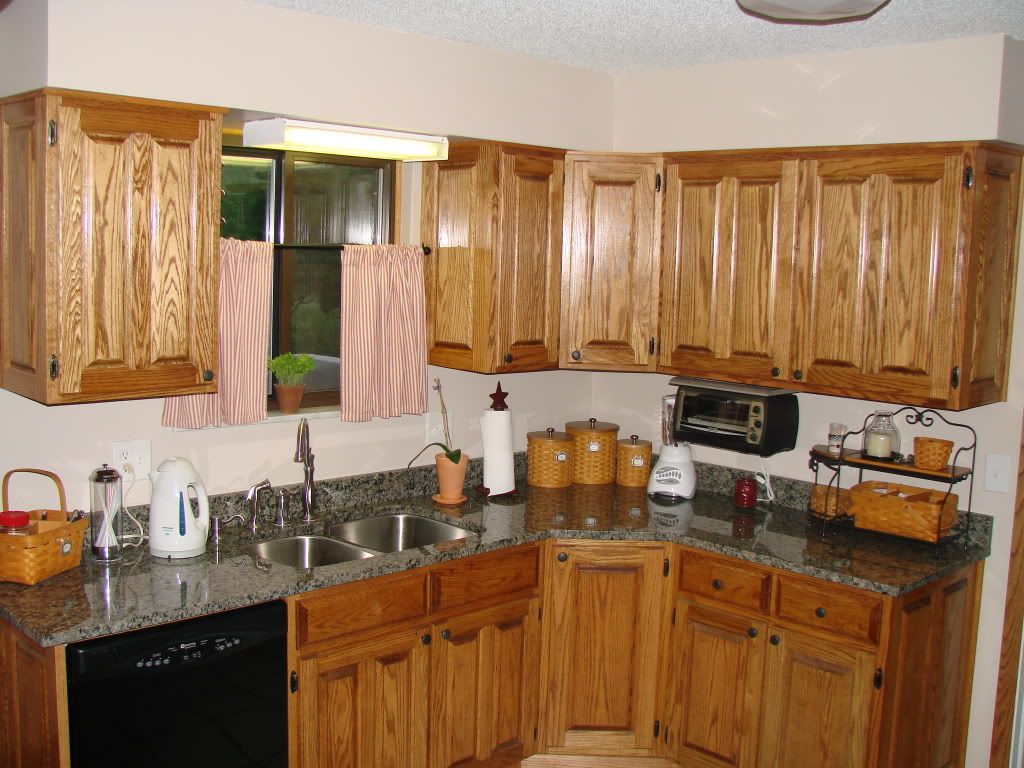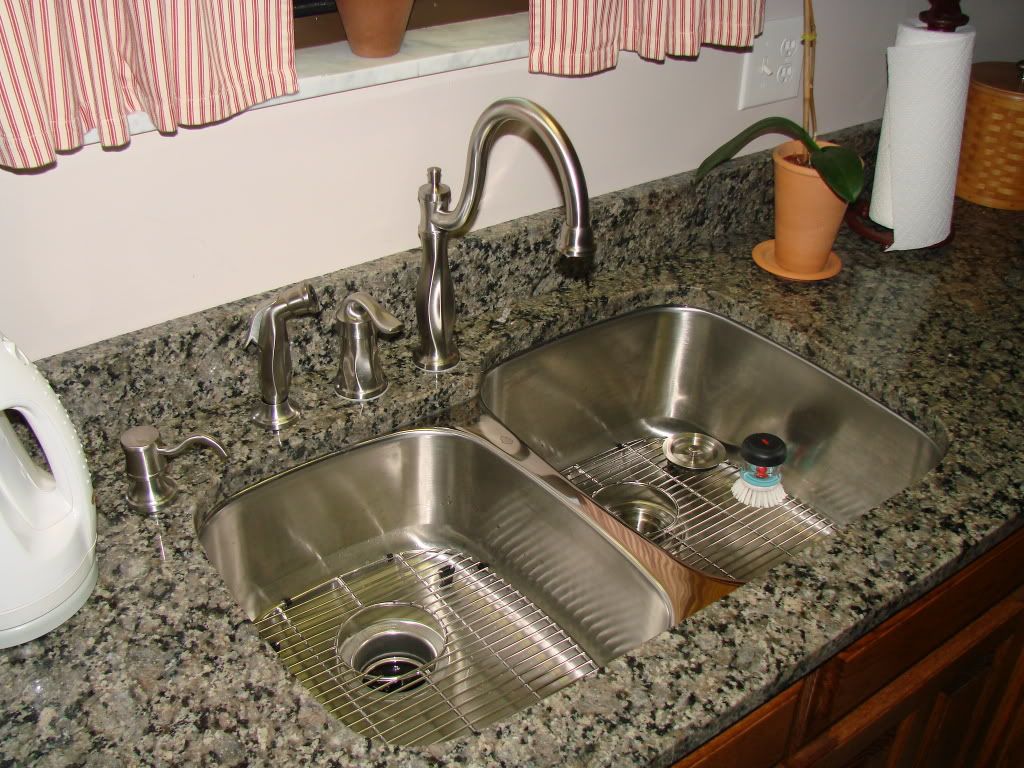 -- Sawdust looks better in the garage than cars, explain that to your wife!
---