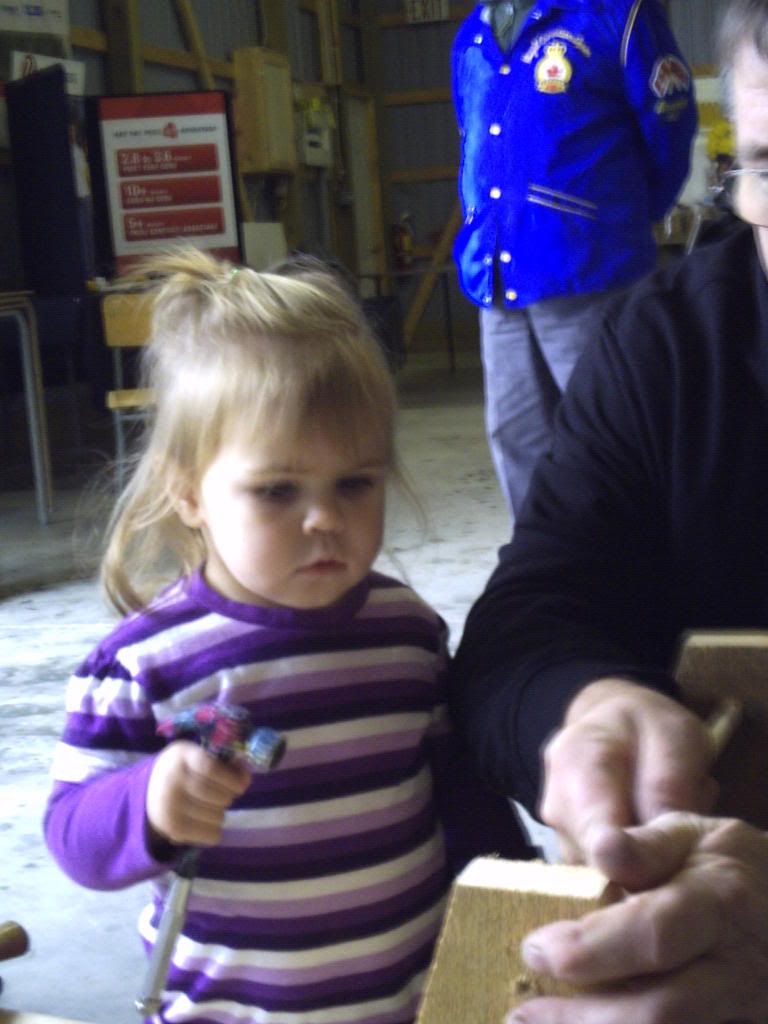 I want share the proud moment I had this weekend. Our town had its annual Fair this weekend. One of the pavilions had a kids section. The local lumber yard supplied the material, pre-drilled nail holes and let the kids build their own tool box. Our little girl is 21 months old. She was thrilled. Can't talk yet ,but was right in there helping ME !.
This event took place yesterday and I am still BEAMING.
-- "My mission in life - make everyone smile !"
---