Could anyone tell me what this old tool is ?
It is shaped like a drawknive. It has no cutting edge. The handles are spaced about 10 inches apart. I think it is used to shape logs for log homes.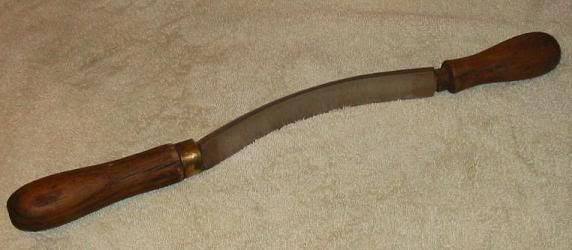 -- "My mission in life - make everyone smile !"
---