It took awhile to get here – but the BUS has finally arrived and what a smooth ride!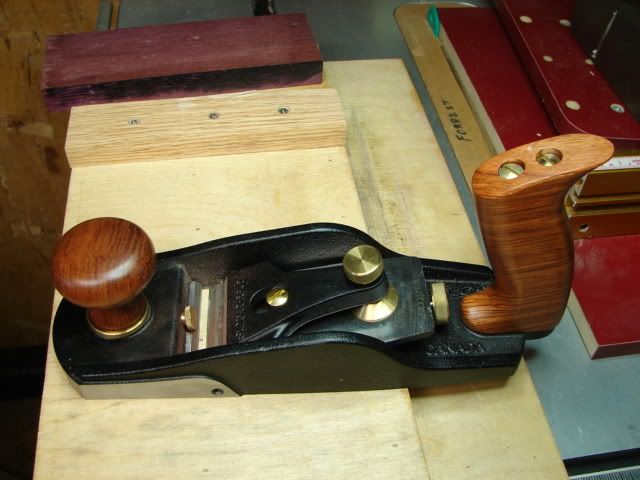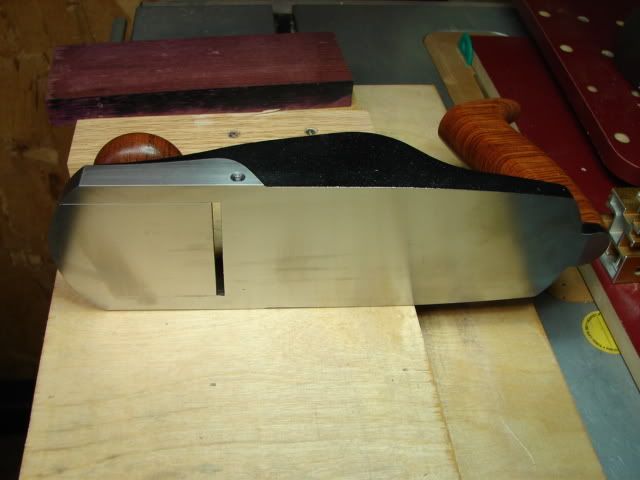 I found a piece of scrap Rosewood that had some burn marks on it and was just really rough. I don't know if this photo will show enough detail.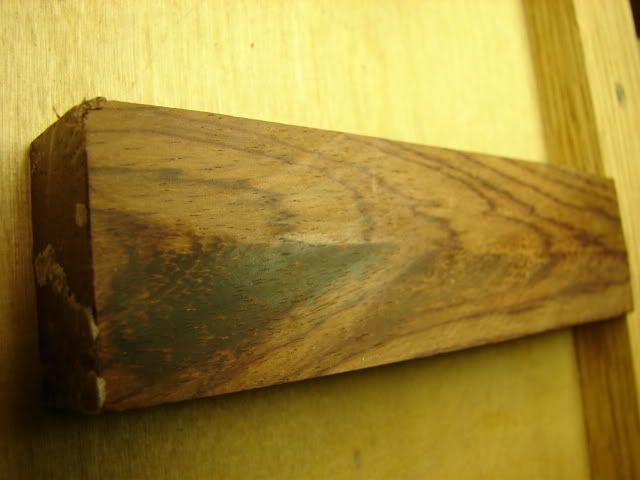 I made a few passes and the results were incredible – right out of the box, no honing or sharpening – the finish is as smooth as glass. I don't think that it is quite good enough for a finish, but this was only after a couple of light passes. It won't take much more before I could apply a finish and have an incredibly smooth piece.

I am by no means an expert when it comes to hand planes, but if this plane is an example of how a good plane works – I am a believer. I have a few other planes and they all perform pretty well, but the Veratas BUS takes it to a whole new level. Anybody thinking about taking the plunge on this plane – I highly recommend it.
-- Bill - "Suit yourself and let the rest be pleased." http://www.cajunpen.com/
---