I bought this Stanley plane back in about 1975. Unfortunately I brought it home, tried it a couple of times and found that it did nothing but gouge up the wood. I have since learned that I should have brought it home and sharpened it BEFORE I tried to use it. Well, you might have guessed – but after sitting in my shed for the past 32 years, it needs a little help.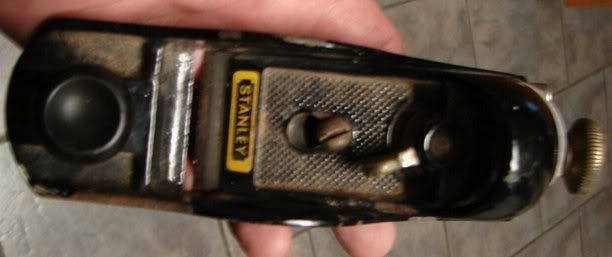 I have been following Wayne's blogs on the hand planes and I blame this newest addiction :-)) on him. I just set up my Work Sharp and went to work on my Mystery Plane. I started with the Sole (bottom of the plane?) which was covered in rust. I worked it on the heaviest grit that comes with the Work Sharp 3000 and got most of the rust off. I decided that I should switch off to a piece of 80 grit Norton x3 sandpaper located on my table saw top. I worked it down, took about an hour, until I got this

I then took a break and started on the rusty iron. I have it pretty well flattened and shiny – but have not sharpened it yet. I'm not sure of the correct bevel – I think it 20 deg., but am hoping that someone can tell what I have here and possibly the correct bevel.
The only markings on the plane are on the side – G12-220.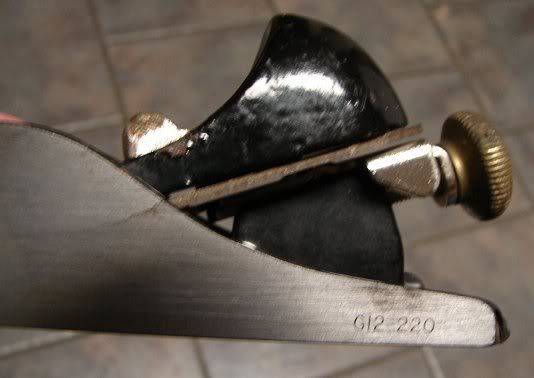 Here are a couple more pictures – does anyone know what I have? I think that it is a Stanley Block low angle Plane. Also, if anyone can identify it – what is it best suited for planing?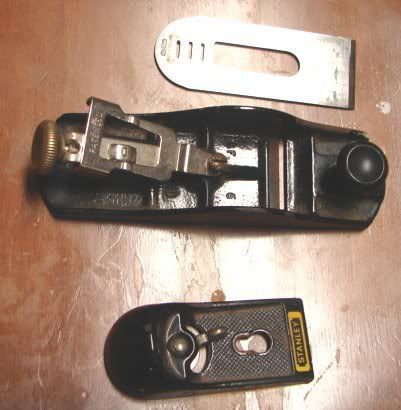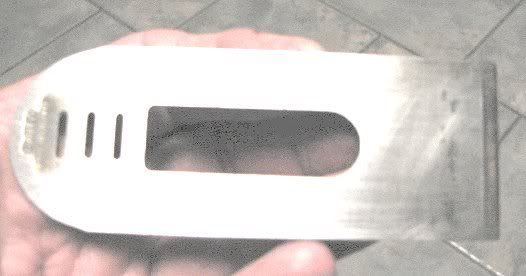 I guess I really need to know the correct bevel before I try to sharpen it, so any help or tips will be greatly appreciated.
-- Bill - "Suit yourself and let the rest be pleased." http://www.cajunpen.com/
---