Ever since visiting the Gerstner tool chest web site Ive wanted to build a chest like the ones they sell. A few months ago I was able to salvage some cherry from a dumpster. I thought I would use this wood to build my chest. I hope to document as well as I can the building process. I have taken some pics of what I have so far. In part one of this series I will show some pics of the project in progress. Any helpfull hints would be appreciated.
this is some of the veneer that i plan to use, If the reclaimed wood was clean I would not use it But lots of nail holes. The veneer was also saved from being thrown away.
Veneer in progress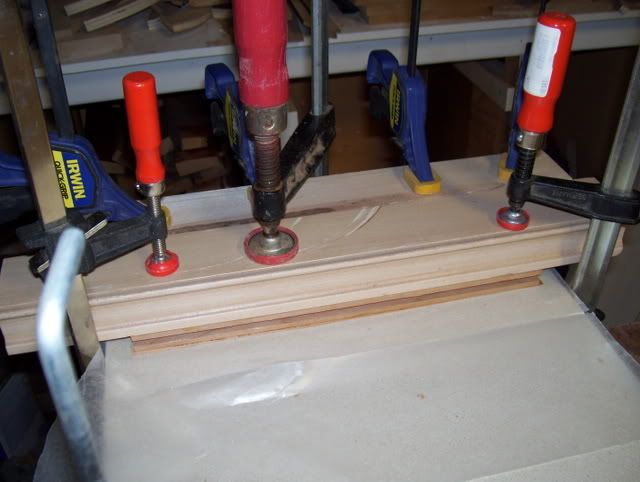 I hope you have enjoied the pics, In part 2 of this series I will be routing dados for the drawer runners and building the drawers.
Thanks for visiting
Bryan
-- bryano
---