I go to an auction and there are vintage woodworking tools there so I look at them really close. Not to buy them but just to see how they were made. I think to myself that there is no way I am going to buy it because I don't need it, but when tool comes across the block, my helium hand goes up in the air. My wife is sitting beside me and she elbows me in the ribs and that deflates the helium hand, but the affects are final – the gavel falls, and I am now the owner of a new tool or tools.
I didn't need these because I already own one of each.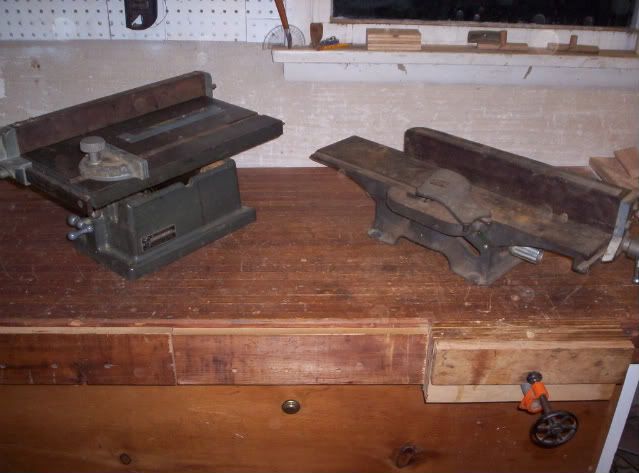 In Part #1 I showed my Craftsman 10" table saw, and 4" jointer, but the 10" table saw can at times be too big if I am working on something small. Again it wasn't a need, but rather a want. This is an early 1940's Dunlap 7" tilting top table saw. On this one the table top raises and lowers not the blade arbor. It needed some work, so I spent the weekend cleaning and painting it so it looks new again. Currently working on the way it is mounted to an old rolling stand.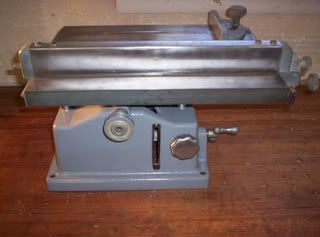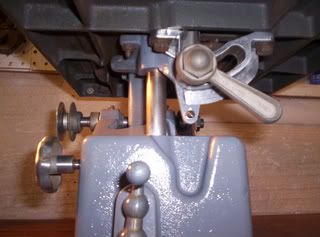 The jointer is a mid 1940's Powr-Kraft 4 ½" model. For those who aren't aware, Powr-Kraft is the line that was made for and sold at Montgomery Wards. Not sure what I am doing with this one yet, but I may now have a jointer for just rabbets. I spent all weekend on the table saw so I was only able to disassemble it for cleaning later this week. I noticed real quick, that this jointer is well made. The in-feed and out-feed tables are mounted with only one bolt/nut for each side. The table slide up or down the incline formed in the base of the jointer. The fence seems to be the Achilles on this machine: one bolt for two different plains, so once it is set, that is where it will stay.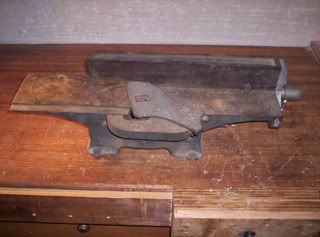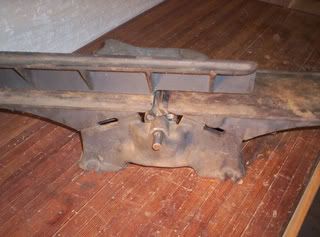 As I stated earlier, my helium hand got me in trouble again, but it wasn't too much trouble: $7.50 for both. Have I stated that I like auctions?
-- Brian, Lebanon PA, If you aren't having fun doing it, find something else to do.
---