To be or not to be? When William Shakespeare wrote Hamlet, Do you recon he was thinking about a wood lathe? I just returned from an auction, and this is what I drug home with me. You ask why??? Because I only gave $10 for it. It was interesting and I figured if nothing else, It had $10 worth of timber in it. It needs cleaned up to be sure, but I believe it is hickory, or at least parts. After unloading it in the shop, I sorted out the pieces. Now I'm not sure if I want to put it back together to play with, (I already have a lathe) Or piece it out. (Seeing if the chucks would fit mine and salvaging the timbers) I don't have any idea of the age or if it is authentic or a homemade repro. I do know it is heavy and appears to be well built. I throw this question to my fellow LJ's for additional opinions…..
It is a belt drive Lathe. The motor is 110 and appear to need repairs, don't know to what extinct at this point. The head is missing, only the tailstock is with it.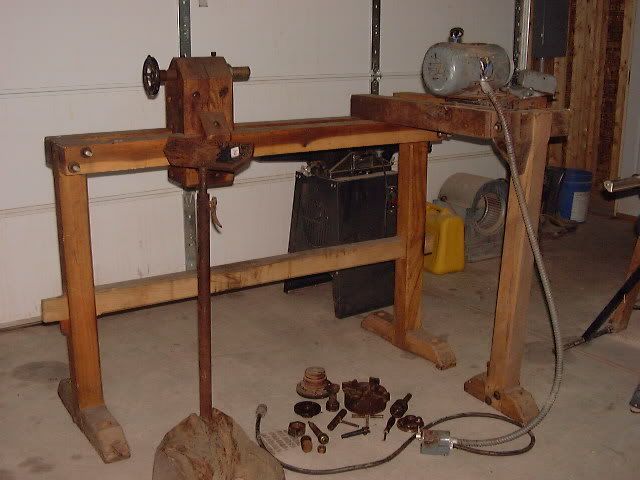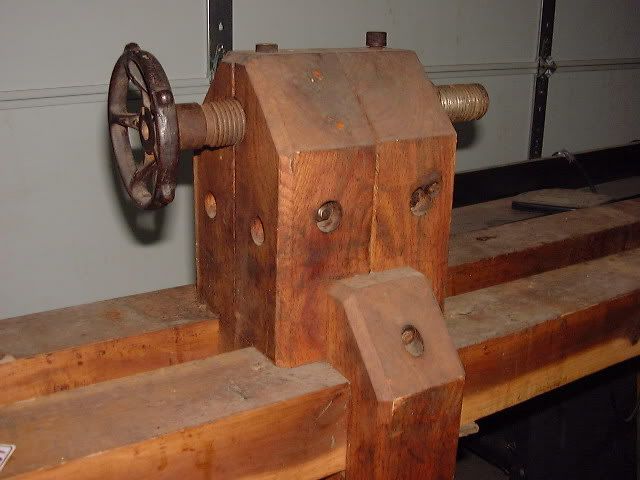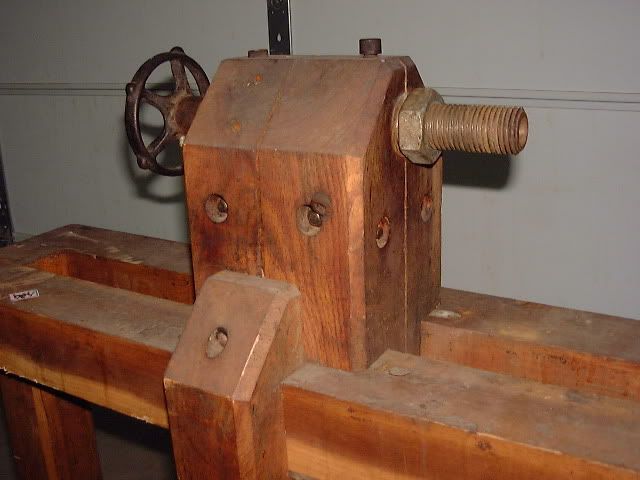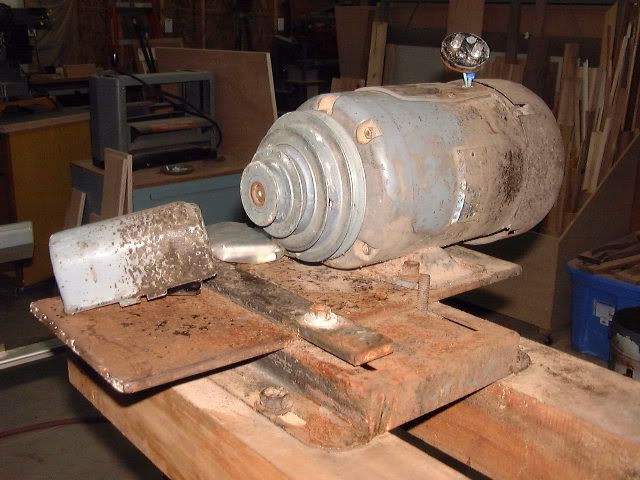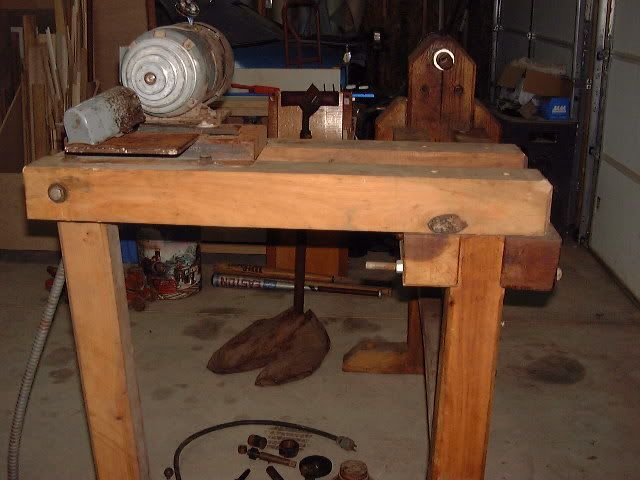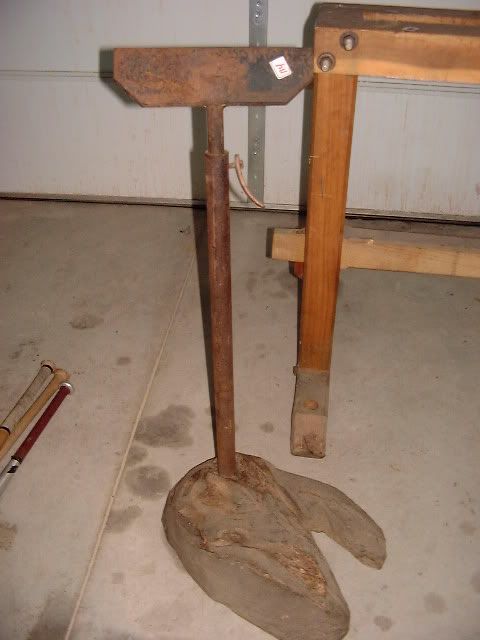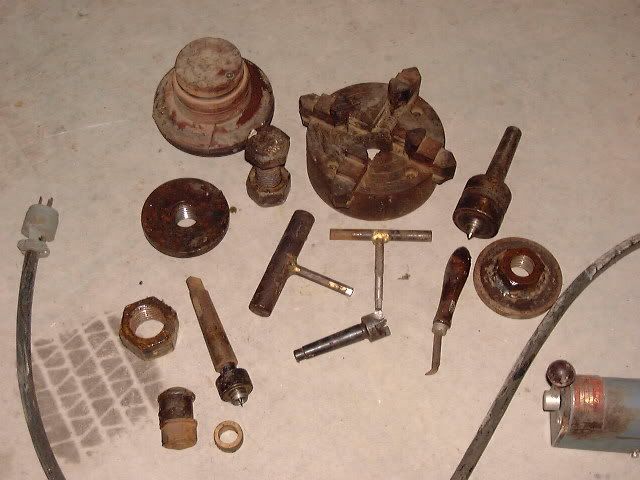 -- My mind is like lighting, one brilliant flash, then its gone.....
---