This has been a very satisfying project. First I can do the work, and second I learned a lot new things. Cutting out the arc for the rockers was a new process for me. But, I found that I can do it. I didn't do them perfect, but they will be the next time because I now have the confidence to do it. Doing new things on each of the power and hand tools now boosts my confidence to try something new and more difficult. So, if you are new to the hobby you can do bigger and better things if you just try.
For the finish I applied two coats of Danish oil and rubbed on four coats of spar varnish (satin).
Thanks for comments along the way. It is very encouraging to know someone is listening and helping. Everyone have a good day.
Completion!
I knew I should have made three!

Some close-ups of the joinery.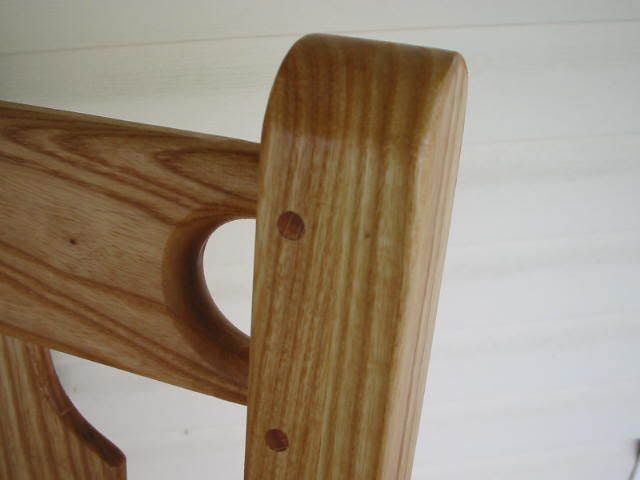 -- Bill - If I knew GRANDKIDS were so much fun I would have had them first.
---