Choice of wood? Well, for me that is easy. In the area of Mid-Missouri where I live there is not a big choice of wood suppliers. The only one close just sells the species that are mostly local. And money is a big factor for me. With the cost of diesel fuel it is prohibitive to drive the 150 miles to St Louis or Kansas City where there is a better market. So at the local supplier I found a large supply of Ash at $1.20 a bf. Decision made.
Today I milled the 4/4 Ash to the prescribed thickness for the rails, stretchers, rockers, and armrests. The rails, stretchers, rockers and armrests are ¾. The back slats are 3/8. I traced the patterns onto the pieces cut to length then at the bandsaw cut close to the lines. On to the router table with a pattern bit.
Here are the different parts all cut and shaped. I made the round tenons by using a 3/8 roundover bit at the router table and rounding all four sides. What this project did for me was getting a lot of practice using the band saw to cut the curves.
Arm Rests

Rockers

Seat Slats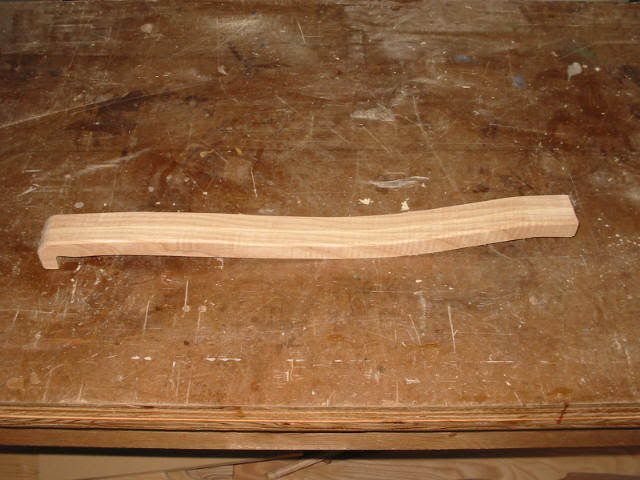 Rails for seat and back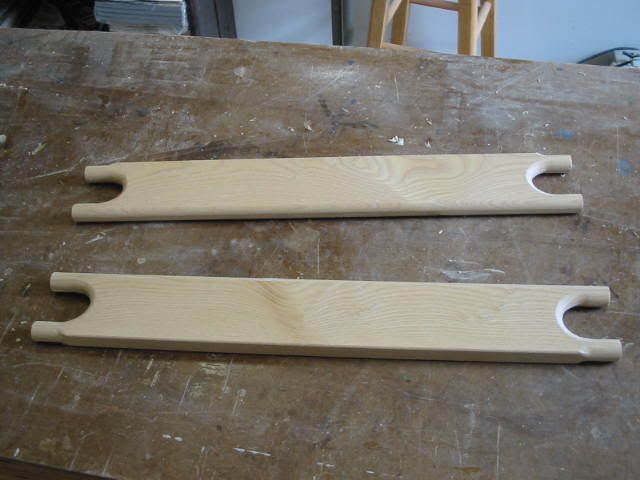 Legs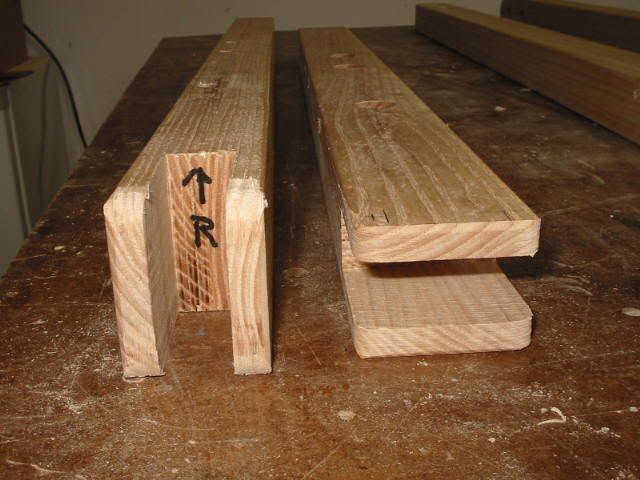 Back Slats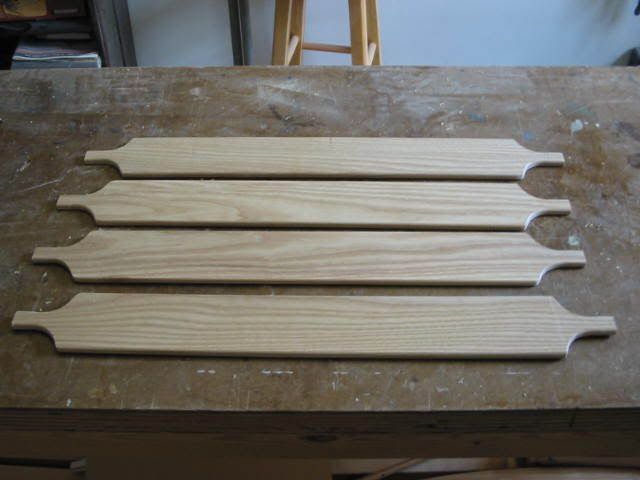 Round tenons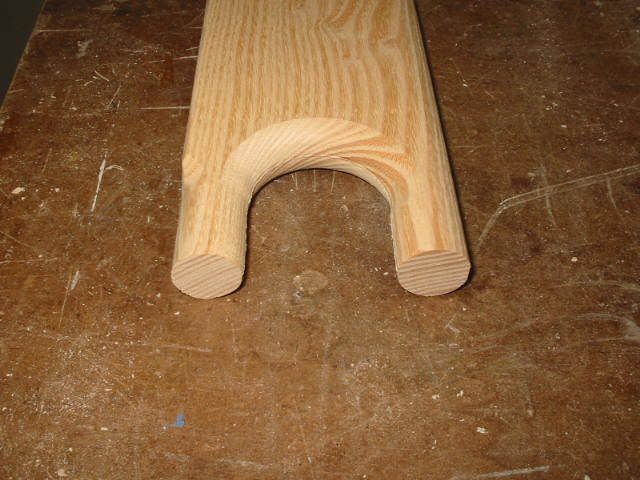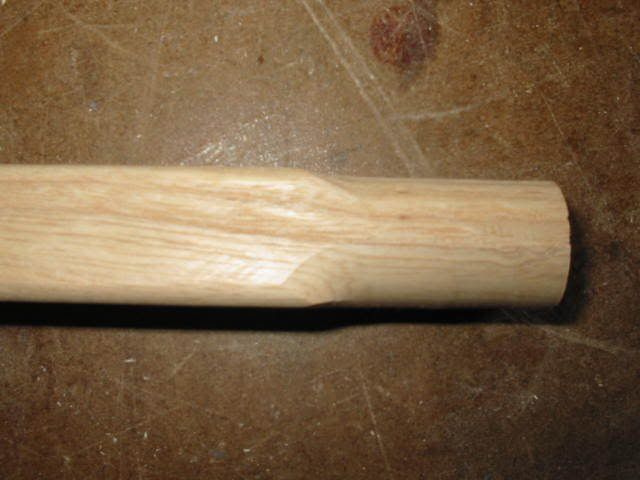 I am pleased with the outcome of the parts. I am learning so much about using tools and planning. But more than anything for me is learning Patience.
Well next comes the moment of truth and see if they will all fit together. Wish me luck.
-- Bill - If I knew GRANDKIDS were so much fun I would have had them first.
---