My shop, which technically is only the space left over after my wife parks her truck in the garage, is small and cluttered. When I work on a project I have to constantly search for tools or move ten things just to get to where it is actually put away at. Well that is all about to change! You see I got a $100 gift card to the big blue box down the street, it's supposed to be for part of a tablesaw, but apparently they won't let me buy just part of a tablesaw. So while working on a adirondack chair I decided I have had enough of the clutter and set on course a plan to end the problem.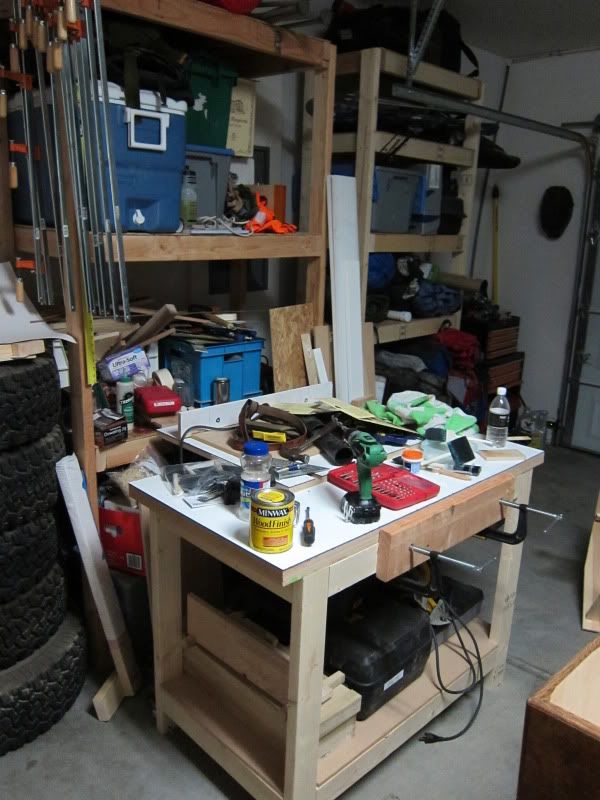 I have many times admired the tool cabinets posted in the projects section and now is my time to make an attempt at my version. I took everything I liked from a few different versions and drew up my own plan. The most notable versions I took inspiration from are of course the Fine Wood Working "quick to make" tool cabinet, Wood magazine's Heirloom Tool Chest (NOV 2010), and the tool cabinet from "the Complete Small Shop" from Shop Notes
I only have $100 to start this project, I know I will go over, some overages are acceptable but I hope to keep the initial cost under $120. With this in mind I was reminded that someone once said that "If you fail to plan then you plan to fail" or something like that. So I sat down with a couple of pieces of graph paper and got to work. Here is the result: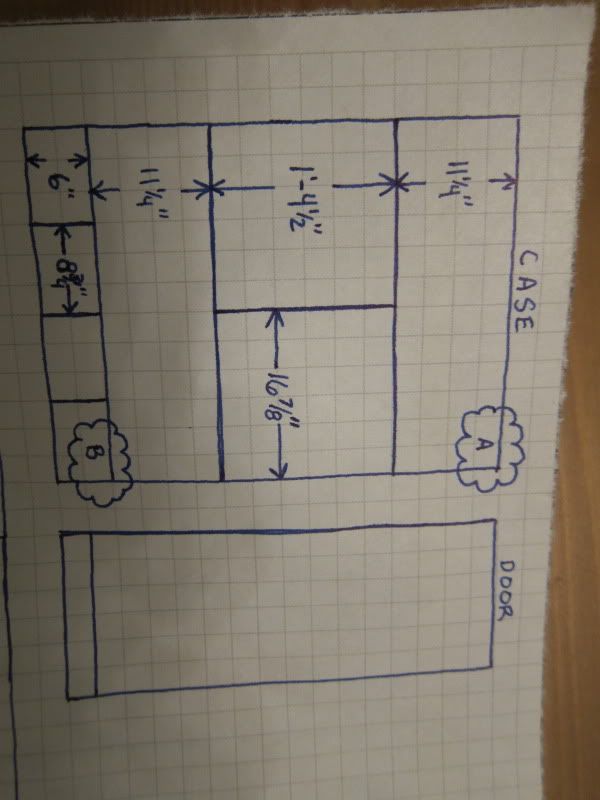 The next step of course is to go ppick up my supplies, SWMBO has informed me that although she is ok with this project I must complete the finish on the adirondack chairs first, so a little sanding tomorrow and two coats of paint and I'm off down the street to get my stuff!
I already have the glue, screws, and stain so all I need is wood and piano hinges! I will use pine or birch 3/4" plywood and some 1/2" mdf for the drawers.
-- Brian
---