Okay! Let's really take this thing apart! I took many, many photos of this disassembly process, which I won't bore you with in this blog, to assure I could reassemble the saw properly. I have only included enough photos to help you follow me with my progress as I clean the saw.
Before I disassembled the saw, I realized I hadn't dealt with the edges of the saw table, yet.
Before shot:
After about three quick sandings with penetrating oil and the same wet/dry sandpaper: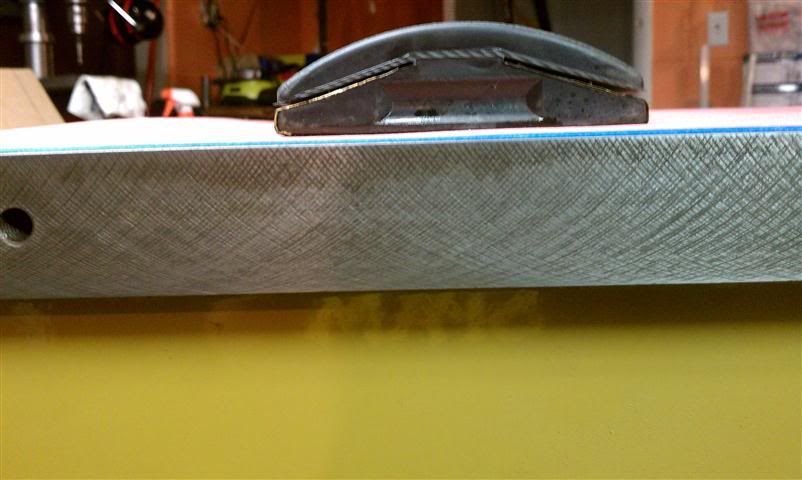 How it looks after I remove it from its stand and flip it up-side-down on my bench: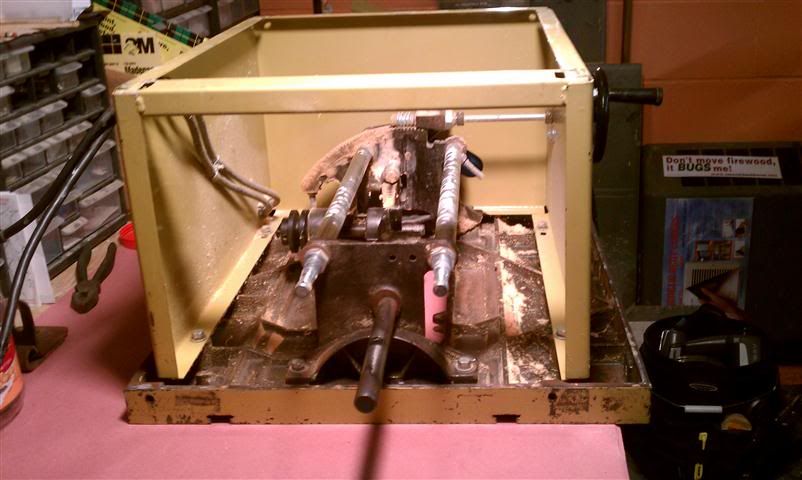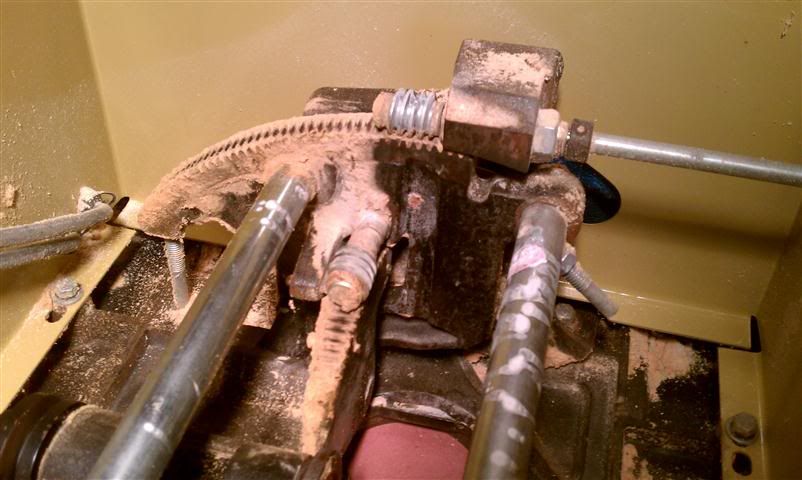 Helpers arrive!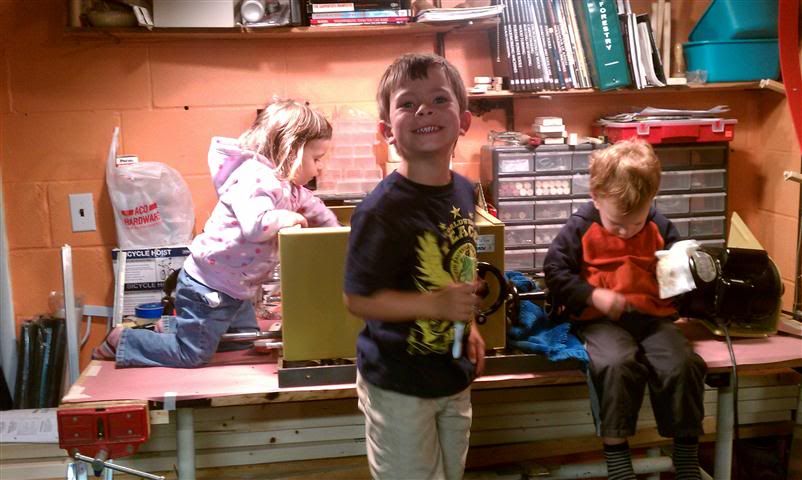 After cleaning: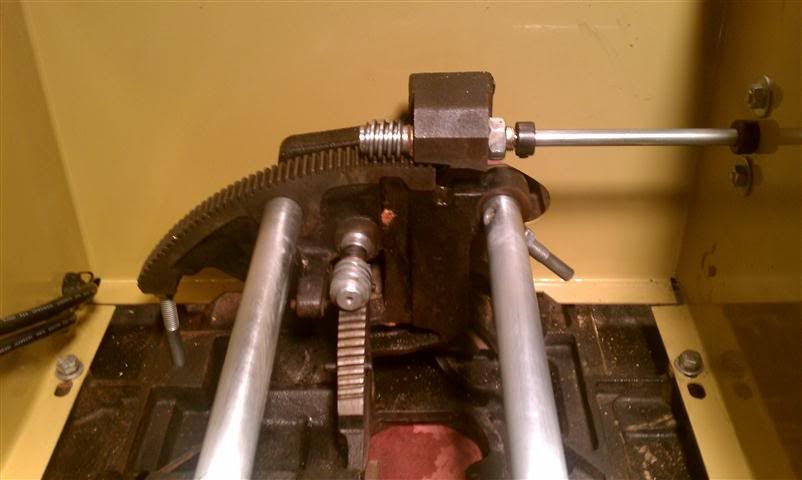 The body is removed. The funny thing is after cleaning it thoroughly during the previous step, I thought it was clean, but as I continued to disassemble, you can see how much sawdust continued to fall out. I cleaned the saw in stages continuously as I disassembled it.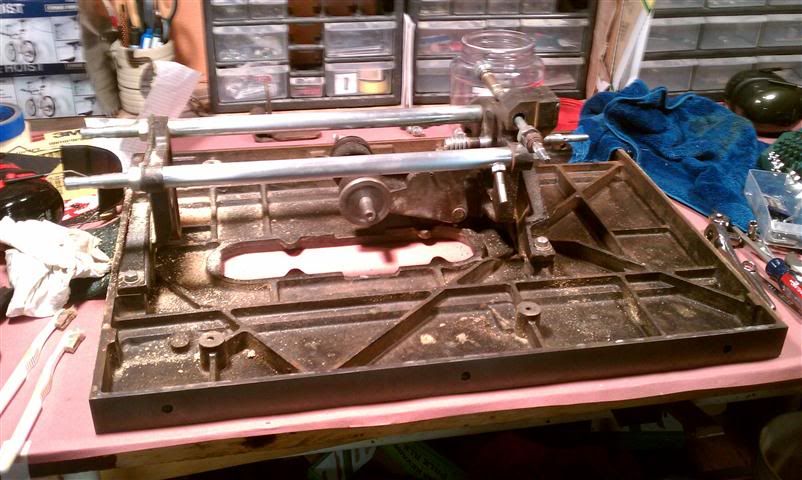 The arbor is separated…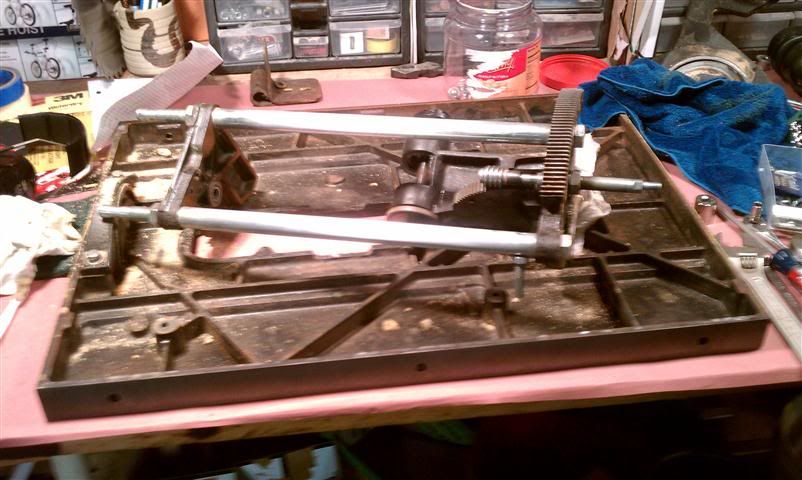 ..and cleaned/de-rusted: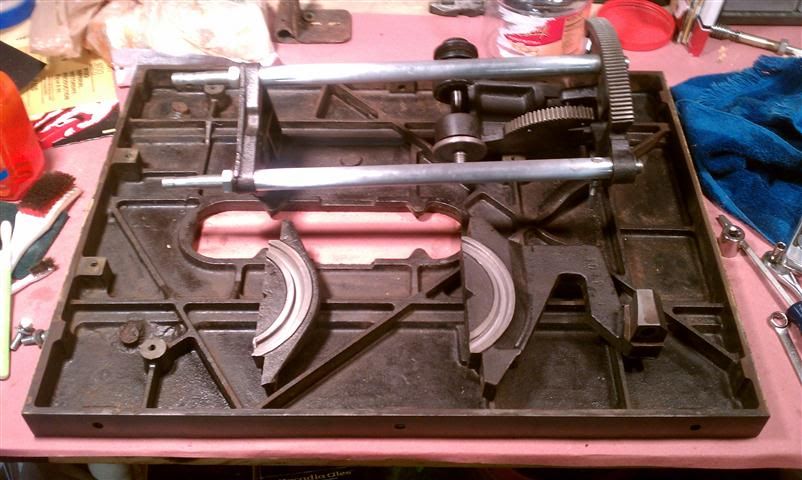 I could have further disassembled the saw, but I was at my comfort level at this point; I was not confident that I would be able to re-assemble it properly, or convinced that further disassembly would reap sufficient rewards to warrant further disassembly. I found a product that seemed appropriate for the underside of the top, which would be impossible to sand as I did the top, and applied over several evenings. It's a little smelly, not so bad as the rust-remover products, and doesn't evaporate as I expected; most days I had to mop up the remainder and re-apply). I have no idea if this was useful. I hope this will keep the underside from rusting from the annual moisture in my basement shop. I used it until the can was gone, and in accordance with the instructions.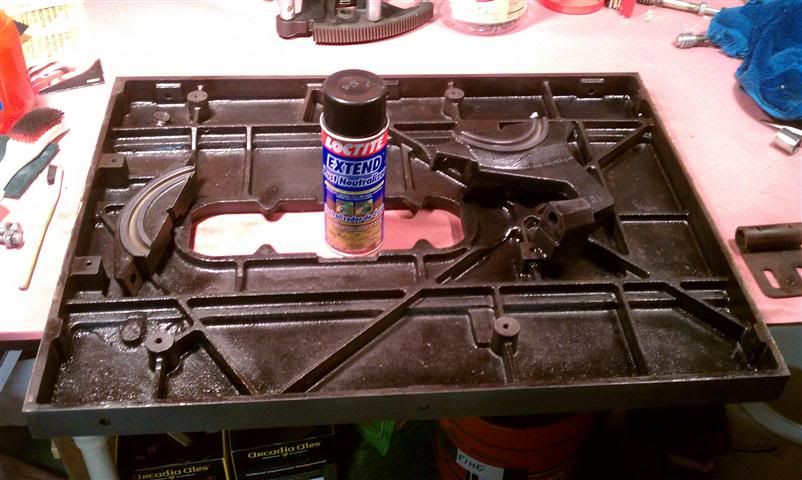 Please continue reading this blog in Part 4
—bch
-- --bch
---