First I used a citrus stripper to remove the finish dried to the table. I am very pleased with the results and the product: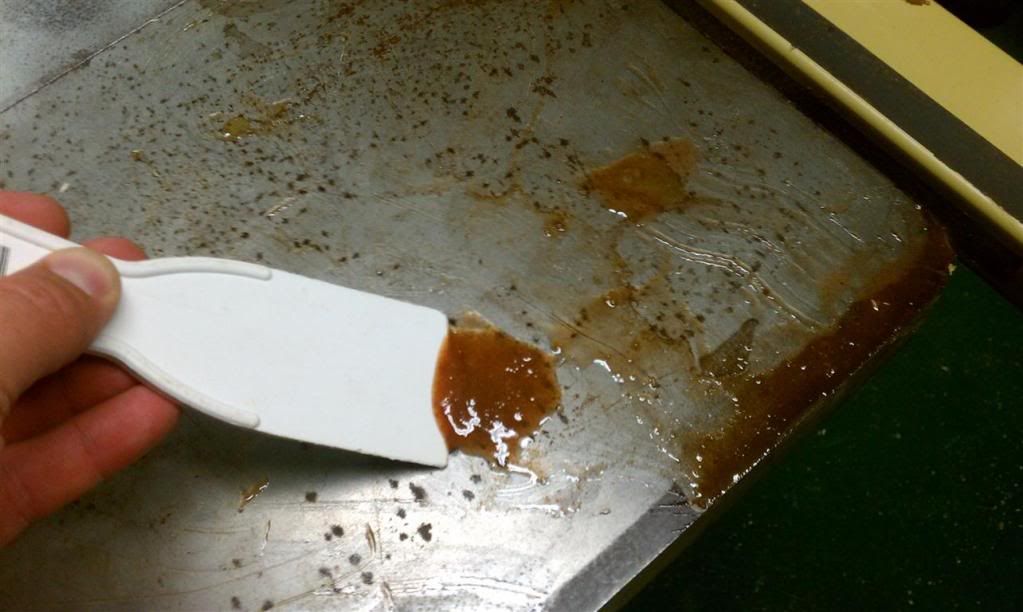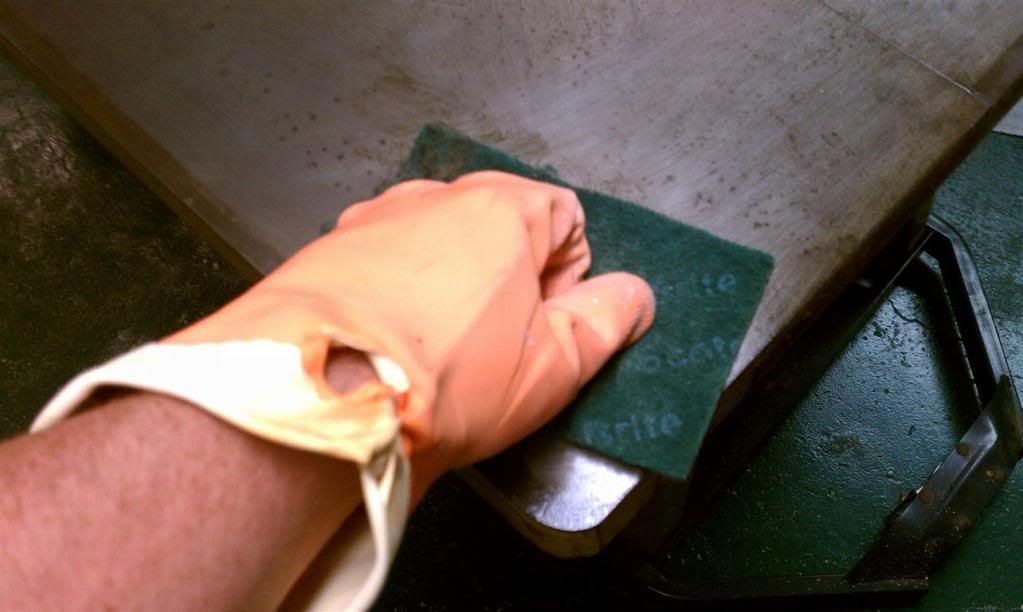 If I recall correctly it took two rounds of stripping: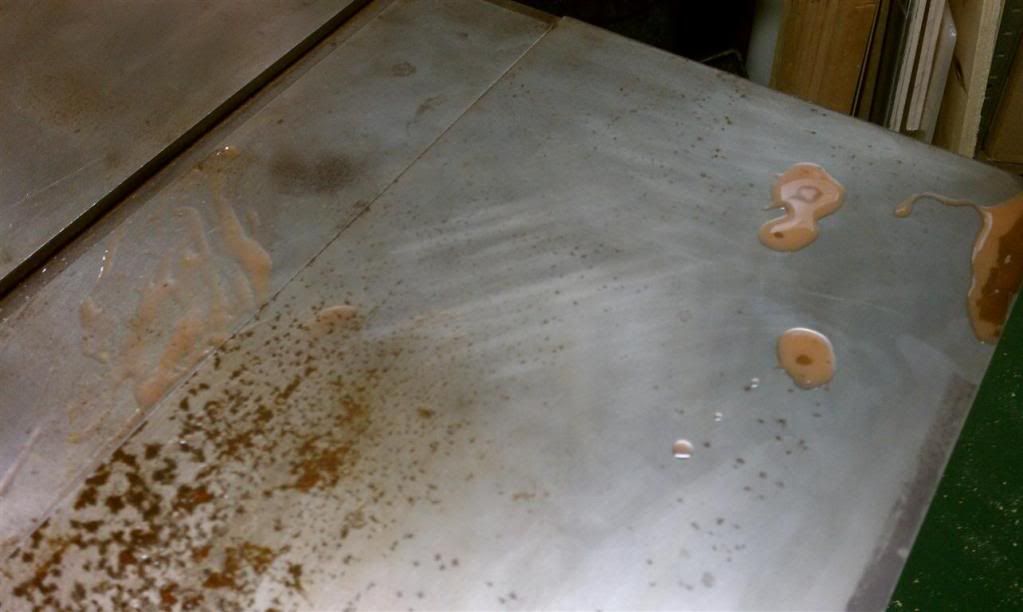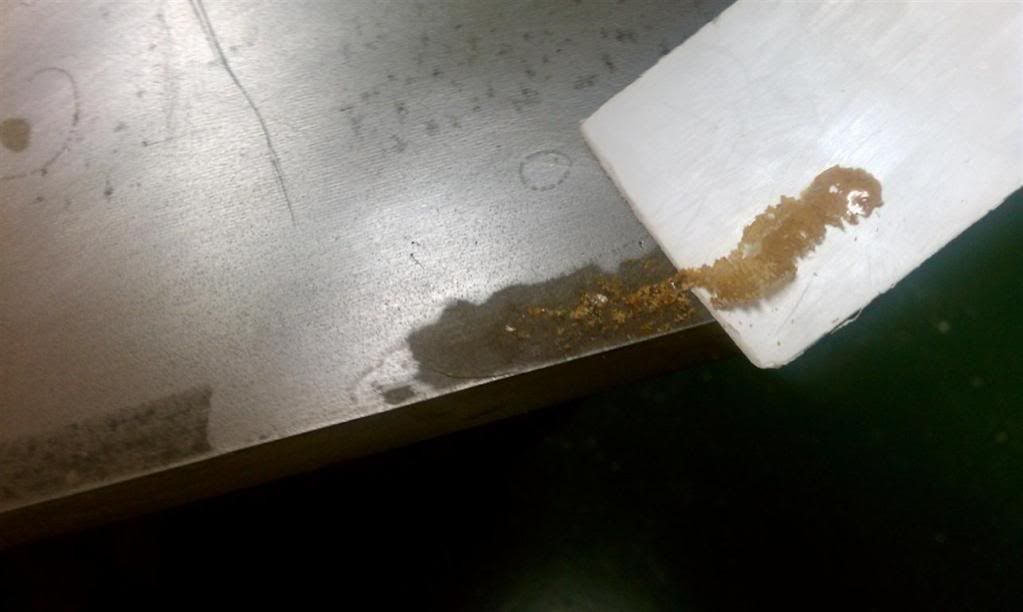 With the finish removed, on to removing rust from the table top!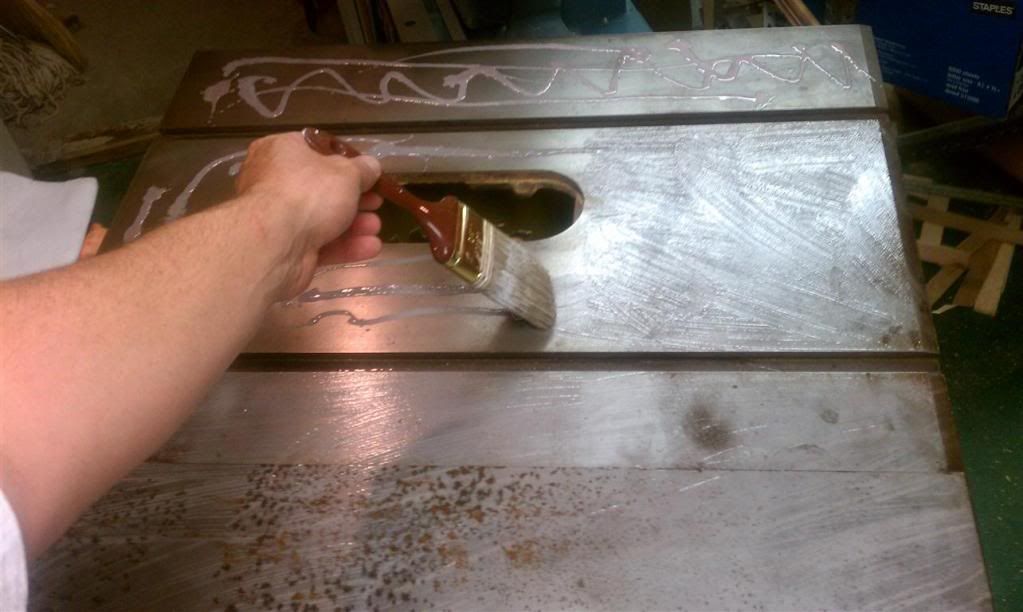 I used a new product for rust removal this time, as shown in the photograph. I followed the directions, rather than my own common sense, which I regret. The product worked fine, but the instructions were to apply, wait fifteen minutes, rinse with water, wipe down, and reapply if necessary. I did this dutifully, twelve repetitions over several evenings, until I ran out. On the last application, I did the sensible thing and scrubbed with a "green scrubby", and that cleaned it up beautifully. Had I done this from the beginning I bet I could have done the job in three or four repetitions, and saved 3/4 of the product, and a lot of brain cells (these things are stinky and you are supposed to use them in far more ventilated places than my basement shop).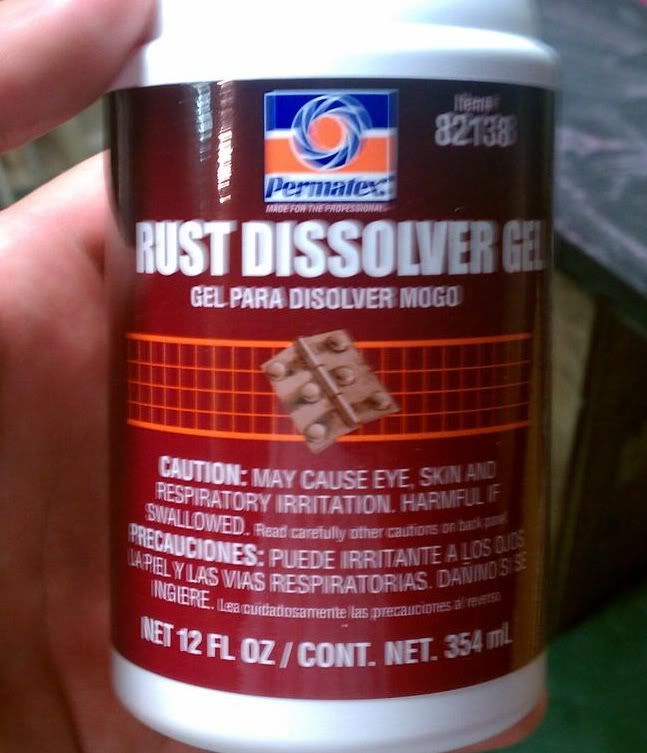 Applying to a wing: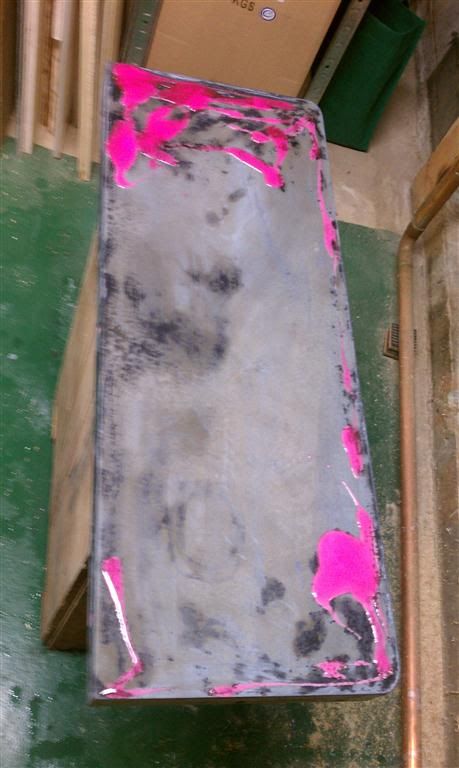 With rust-removal complete, time to give a quick sanding with penetrating oil and 400 grit wet/dry sandpaper. Many people derust this way from the beginning, as have I. Writing this now I'm having trouble coming up with the reason to do it the other way. Sanding is quick, inexpensive, and doesn't fry brain cells. I may reconsider this approach in the future. I must say I worry that during sanding I'll create low-spots in the table and with the chemical method I don't have this fear.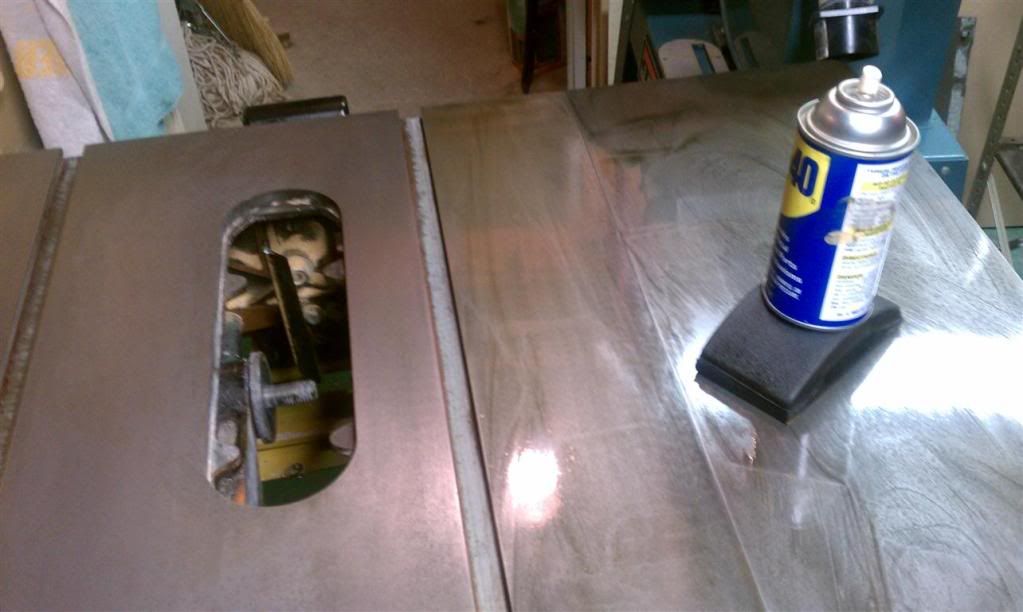 A few helpers make the job of cleaning up a joy: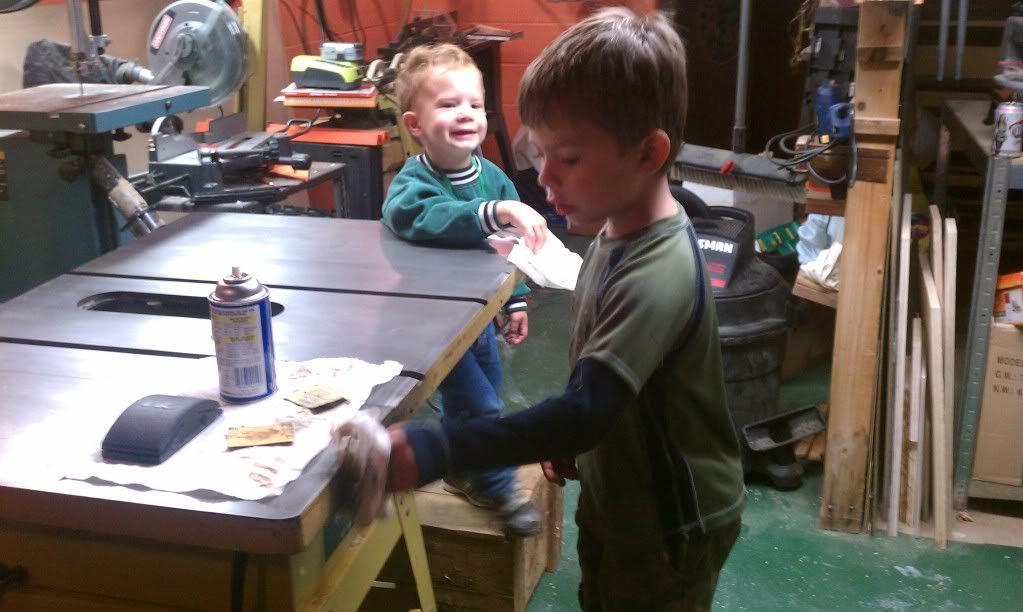 Thanks for viewing. Please read Blog 3 of this blog series.
—bch
-- --bch
---