Before I begin let me clarify that calling this a "refurbish" is a bit of a stretch. I disassembled, removed some rust, sealed to prevent rust, reassembled, and then tuned the saw. Also, I am no expert and am figuring this out as I go. If you see me doing something poorly and have suggestions, please do help me and your fellow jocks by posting your comments.
I recently purchased a Powermatic 64A Contractors table saw used on Craigslist. The manual that came with it is copyright 1998 so I presume the saw is 1998 to 2002 or so. The purchase included an Incra Miter and a roller stand. It had been partially disassembled in the seller's shed for two years since he'd moved. Since moving he'd never gotten it back together and in use. I got all three for $300.
My previous saw was a 1969 Craftsman. I am grateful to my God-Father for giving it to me and beginning my journey with woodworking. This was the only saw I had used and I had no other experience to make comparisons. Thanks Larry!
A few days later I had gone through the manual and made multiple trips to the hardware to purchase the missing screws, bolts and associated washers necessary to assemble it. Finally ready for a test cut I grabbed a scrap 2×4 and started the saw. Wow did that 1.5 horsepower motor take longer to start up and sound more serious starting than did the 3/4 HP Craftsman I was accustomed to. Cross-cutting with the miter I pushed the piece forward—ZIIP! It went through the board in about a third the time and with much less effort—like a knife in butter. I was a little unsure of the result; did I really cut through so quickly? ZIP! Yes! For the first time I understood that blog posting I had doubted which stated that a more powerful motor would be less likely to cause kickback.
Here it is in my shop with one wing installed and the fence rails just set on top of the table.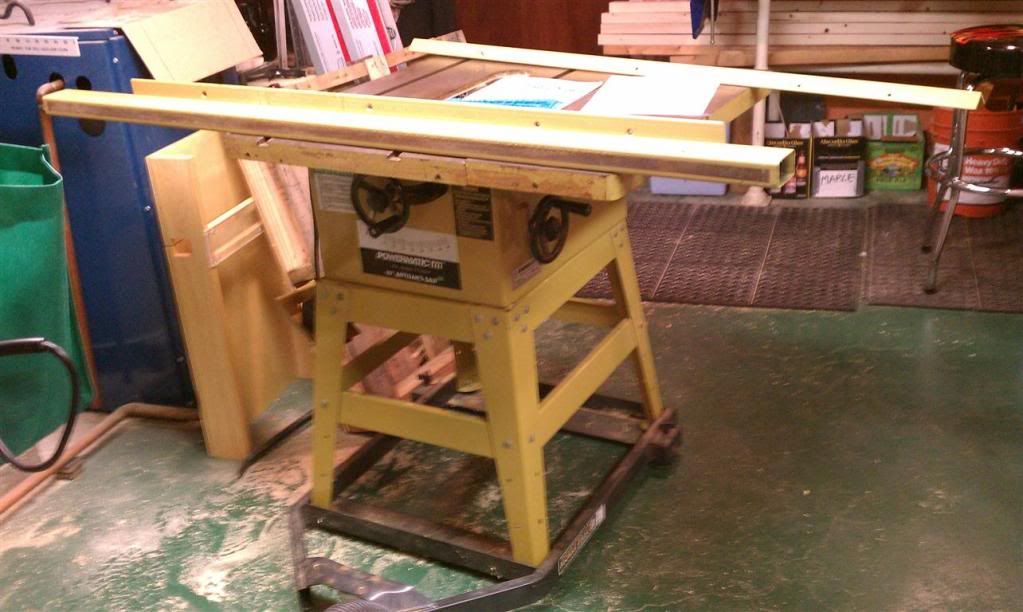 Here you can see the medium rust on the table and wing.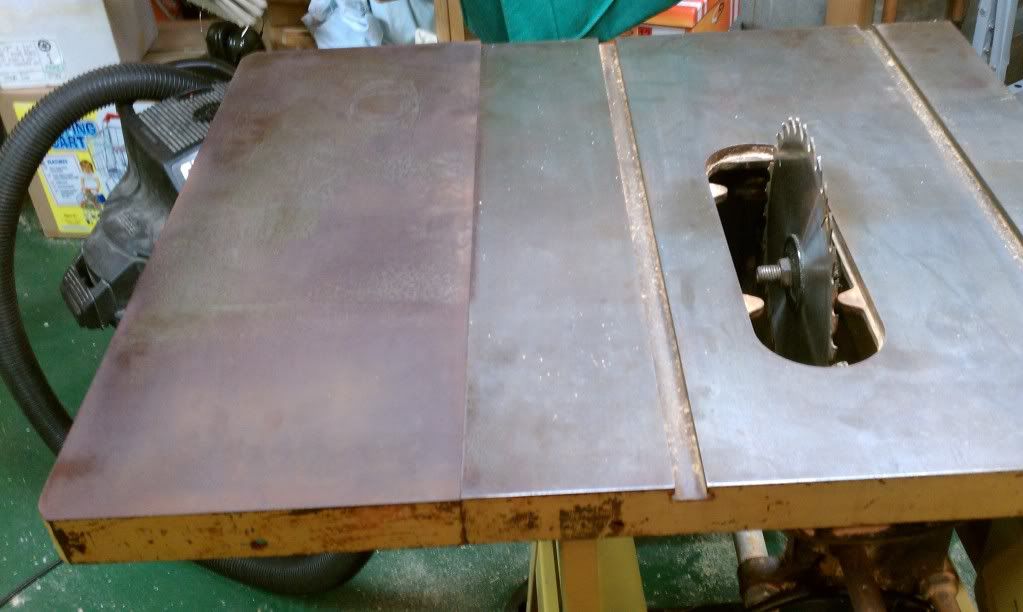 Now the rust beginning on the edges of the table:
There was also some finish dried on the table: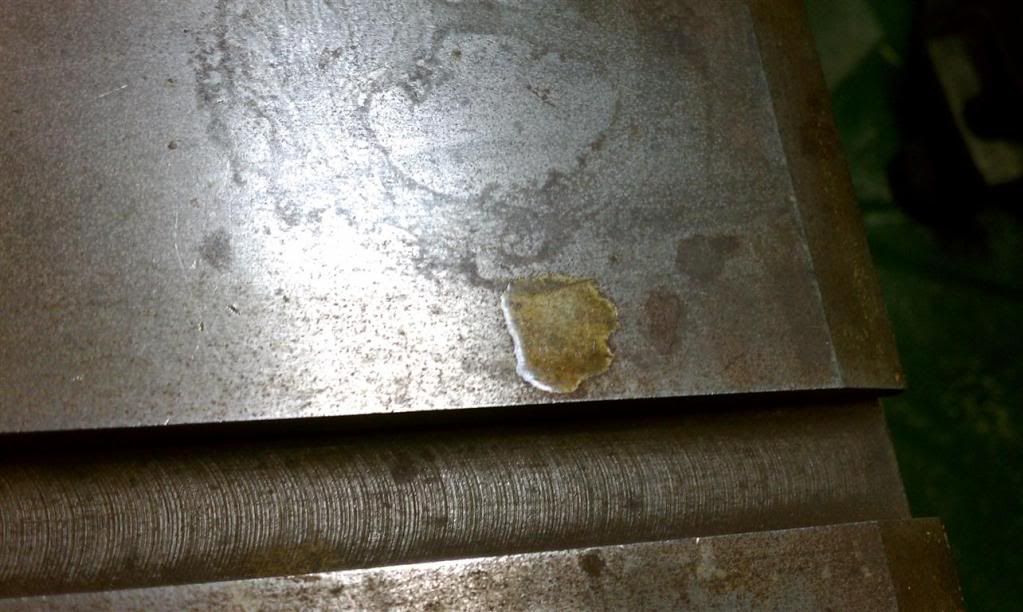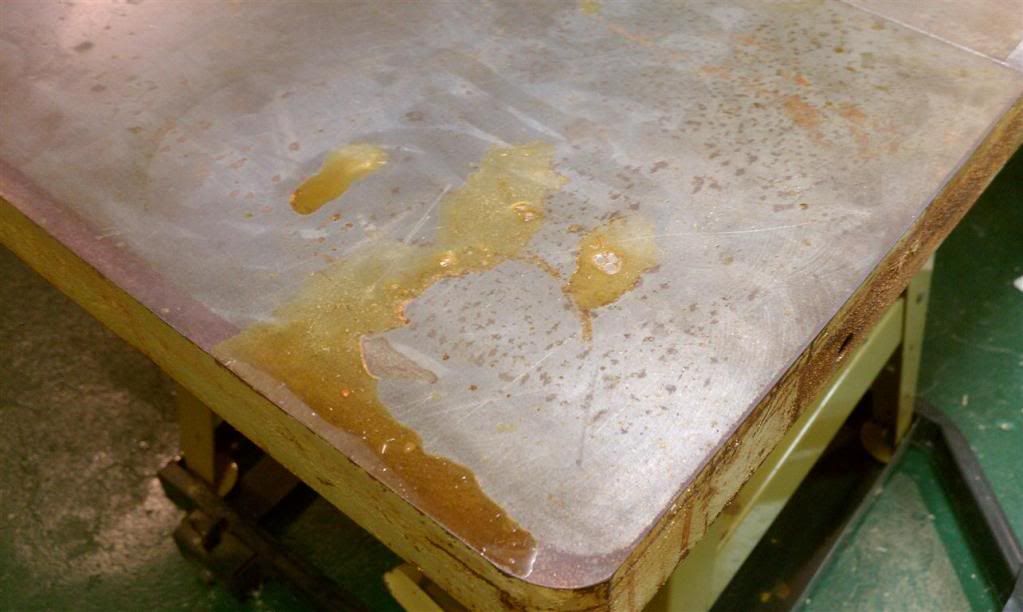 Please continue reading the blog in Part 2
bch
-- --bch
---