so I realize the picture I'm about to show has nothing to do with my workshop, but it explains why my workshop is more of a mess than it was 4 months ago…
I posted last time that my wife was pregnant and due at the end of May. Well, as some of my fellow lumberjocks probably already realize….when your wife is pregnant and nearing the end of the pregnancy they go through what some call "nesting". This character trait was not absent from my wife this time around, but I will say it was not as strong as with our daughter two years ago. However, I will say that the list of things/projects for me to accomplish before our sons birth was a little longer than with our daughter. So my wife argues that this time around I was going through "male nesting". The first major project was landscaping. I was only going to tackle the front yard this year. Here are some pictures of the transformation that our front yard went through.

This was from a year ago, before we moved into the house…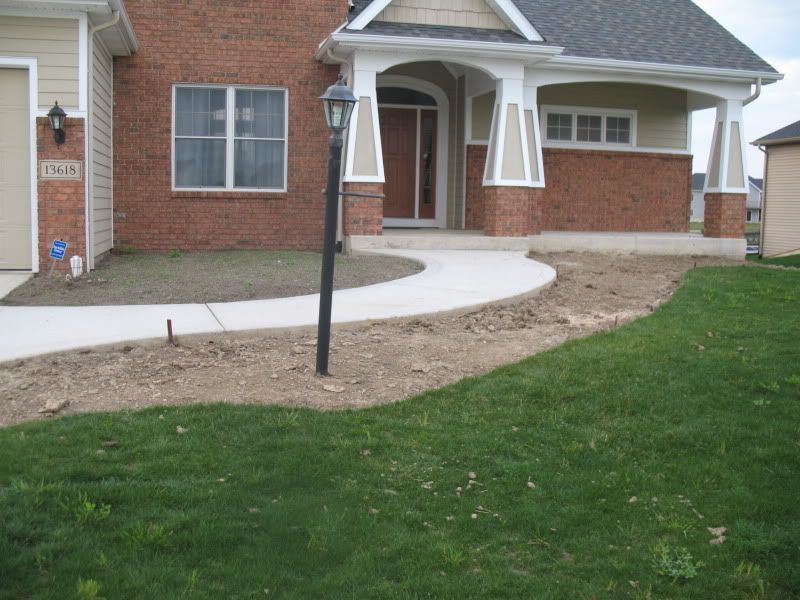 This is following the sod removal….

Installed the flagstone…it was HEAVY….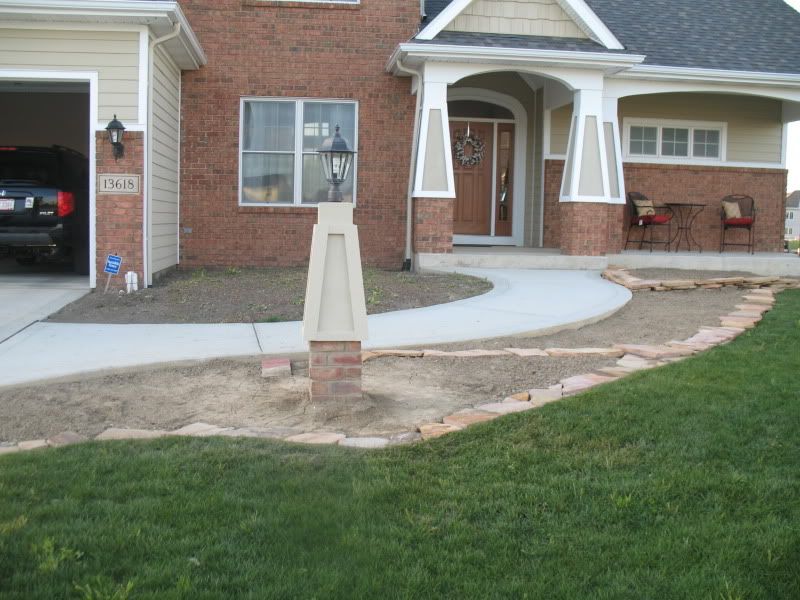 Built a brand new light pole to mimic the columns on our front porch. The one piece of woodworking involved in this project…

Plants put in place and ready to mulch…
So, the logical next step would be to show you pictures of all the mulching done and the project being finished. Except, this is where the story takes a twist. My wifes due date was May 30th…..BUT my son decided he was ready now. At 11:10 p.m. on 5/13 Owen Leroy Smits made his grand appearance. Here are a couple pictures…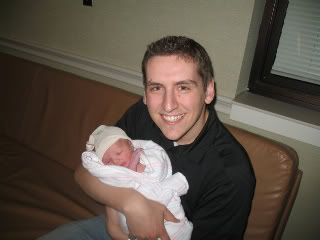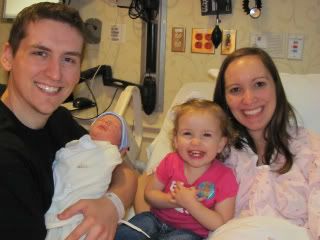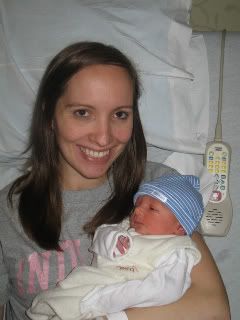 -- even a mosquito doesn't get a slap on the back until he starts to work...
---