Just joined the forum after reading countless posts…I have learned so much I want a chance to give back and share an experience I am having this week upgrading my main table saw to a Powermatic 66.
This saw has a three phase motor, I'll be using a TECO VFD to get three phase. I'm having 220v being run to the saw's location on Friday, and that electrician will help me get the VFD wired.
I am a cabinet maker who builds speaker cabinets and guitar amplifier cabinets. I really needed something with a big rip capacity and a saw that would cut accurate. I almost got an expensive Hybrid or a Powermatic contractors saw but I found a good deal on the 66 and really like the vintage vibe.
installed the wings…put them on the wrong sides…i thought those four holes were from a vice or something…maybe they were at one point but i had to reverse the wings once I started putting the fence rails on.

Three phase motor was not easy to get on by myself…but I did it, heavy and awkward lift.

All three pullies attached!

fence rails installed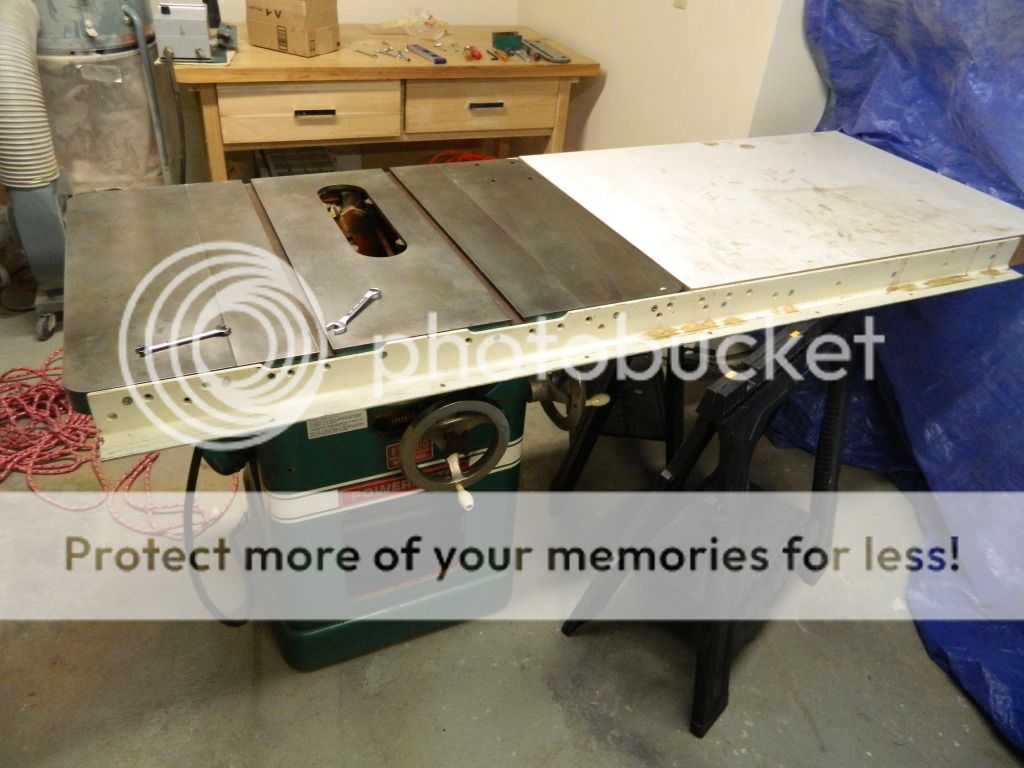 now i need to figure out how to get the fence installed and also level out the extension table with the cast iron table. what do i adjust? I'm hoping that the extension table adjusts…but it screws right into the table so I don't know how.

If anyone can help or has experience setting this saw up..please drop me a line! Hopefully this post is in the right spot! I'll have progress tomorrow and hopefully have the VFD set up Friday morning.
Thanks,
Taylor
-- Taylor Cox www.amplifiednation.com
---