Well, the top is done. I have to say, MDF is VERY heavy. I had heard that before, but didn't really get it. But it's done. I glued the MDF to the torsion box, and then attached the hardboard with 8 screws. Not sure I like them. But we'll see. If not, I can replace the hard board for less than 10 bucks, so it really is a non-factor.

That's my dog, Reagan…best darn dog in the world!
After I had routed the edges of the MDF/hardboard to match the frame, I had to trim it up a tad: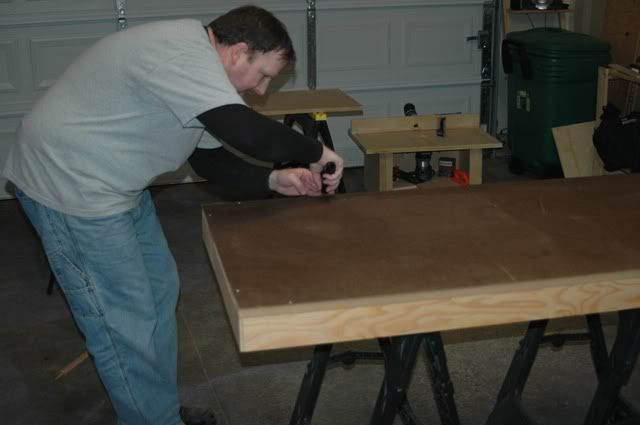 Yeah, that's me.
Next is the legs, then the bottom.
-- Measure with a micrometer, mark with a crayon, cut it with a chainsaw.
---