Ivory proved difficult to source <g>, so I chose a piece of sycamore that was to hand. I thought the colour wasn't too different & it's quite nice to work. Again deviating from the Roman approach I resawed and cut out the throat block, forming the quite steep 65° ramp.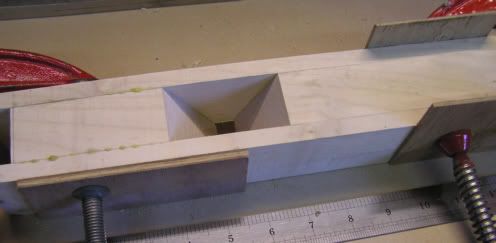 The sycamore infill ready to try in its soleplate.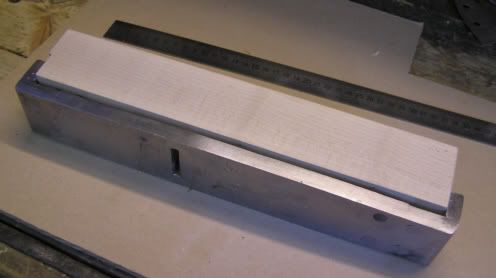 Removing the waste for the finger-holds.
And smoothing with shop-made sanding sticks.
Here the body is beginning to be shaped.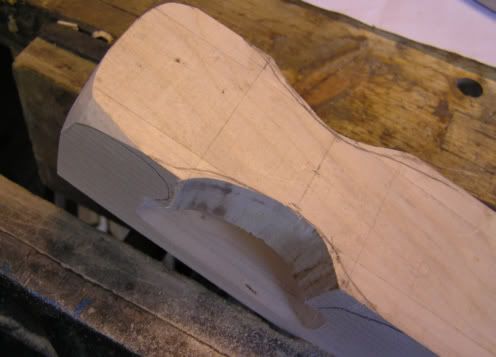 Modified coach-bolts are utilised as the body-to-soleplate securing rivets.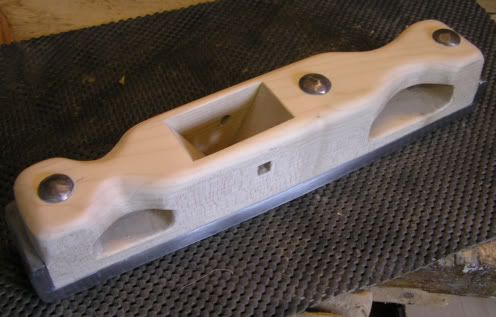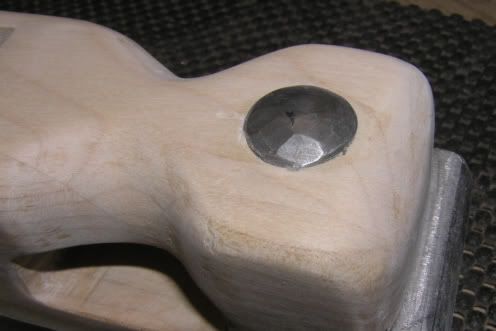 -- Res severa verum gaudium - True pleasure is a serious business. http://www.folksy.com/shops/TreeGems
---