An intensive day. I was determined to complete the job today, so I was out there bright and early, 'garmented up' against the cold. I first balanced the seat on a suitable block of wood and held the legs in different places until I was happy with the positions and angle. Then, using this home-made angle thingy and some pencil marks, I was able to drill the holes in the right place at the chosen angle. An extra pair of hands helps immensely with this!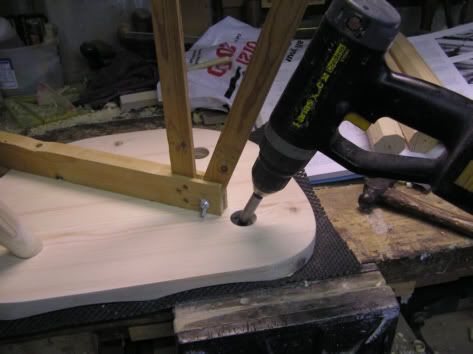 Cutting a slot for the wedge in the leg tenon: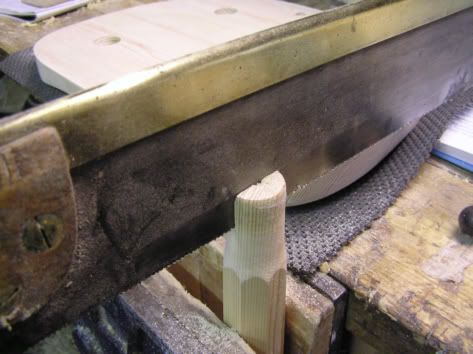 A really satisfying bit of this job is hammering in the wedges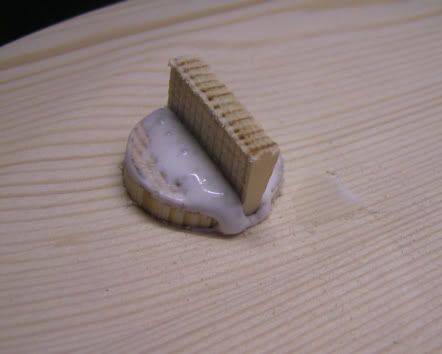 All four legs in place: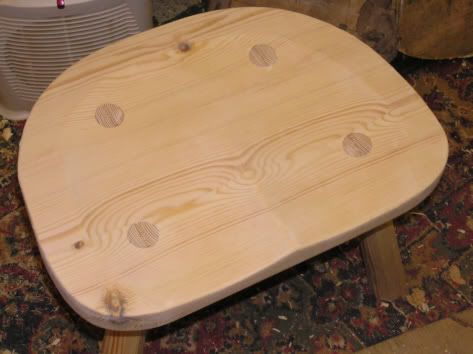 Some shaping and sanding of the arm bow and then holding it in place with a quickly made rig: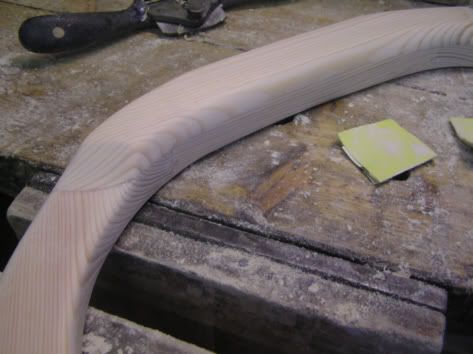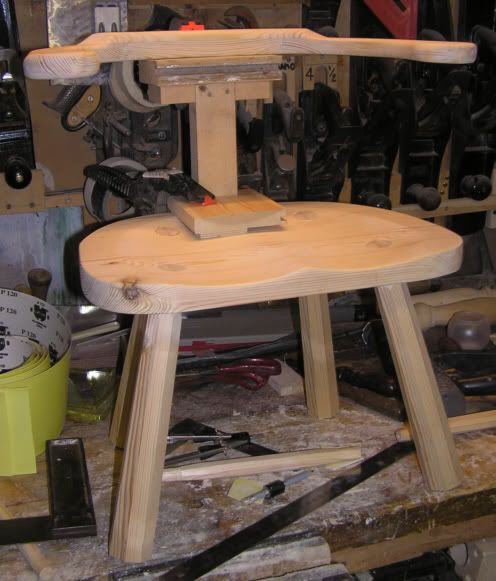 Drilling the four back holes through the arm bow at 102 degrees, and then into the seat: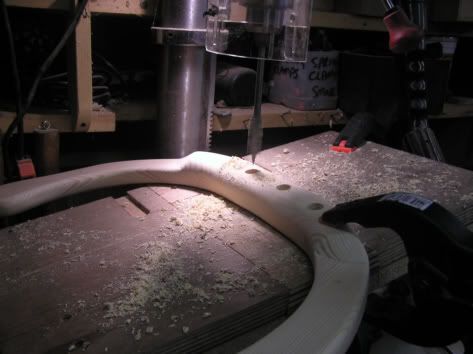 The last few holes for the side sticks, into the seat:
Hanging together loosely. I do like the style of the comb-back stick chair and I particulary like to see the long sticks curving inwards to the crest. I was concerned that the pine wouldn't cope with the bending, but it all seems fine.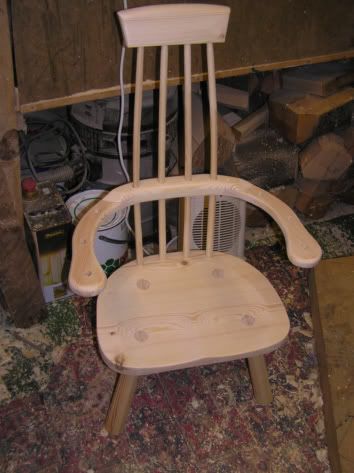 And here are the scraps I had left over from the 8' of 2×4…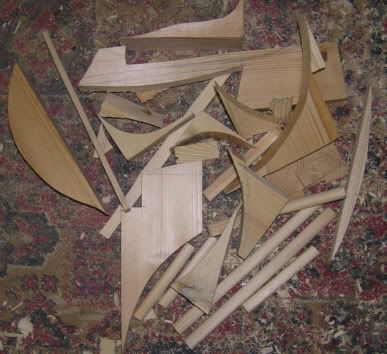 I'm now engaged in the finishing process. For speed, I'm using a water based varnish, rubbing down between coats. I'll give an overall wax polish maybe tomorrow.
-- Res severa verum gaudium - True pleasure is a serious business. http://www.folksy.com/shops/TreeGems
---