Today, it's some work on the back bow or arm of the chair as well as the seat itself. I'm starting by roughing out the profile of the two forward components of the arm. They'll be connected by a third piece that will be stabilised during glueing with (pine!) biscuits.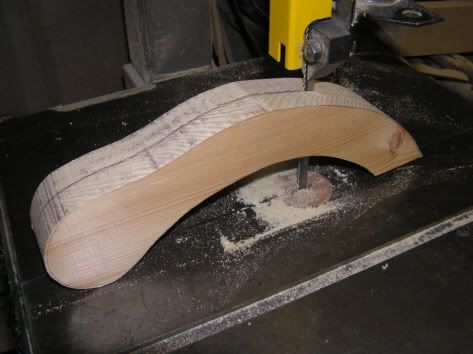 All three are bridged by a strengthening crest rail:
A satisfying part of chairmaking to me(during which I turn down the workshop heating, thus improving my carbon footprint!!) is the sculpting of the seat. Most of the waste is removed with my travisher, followed by a curved scraper and then various grades of abrasive. The pine was, of course, much much easier on my 'aged' muscles than the traditional elm!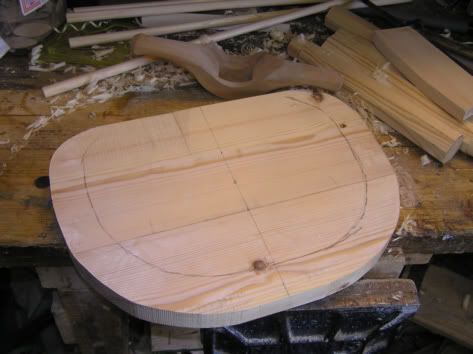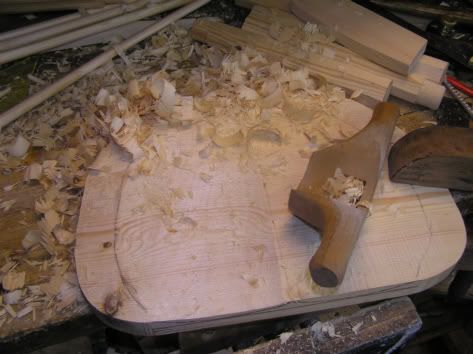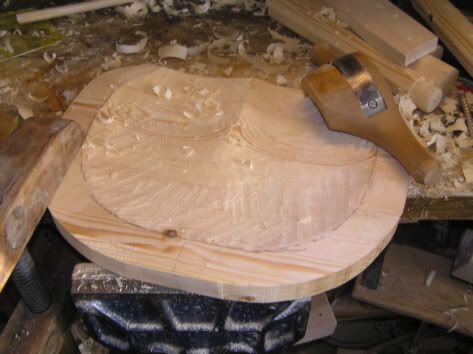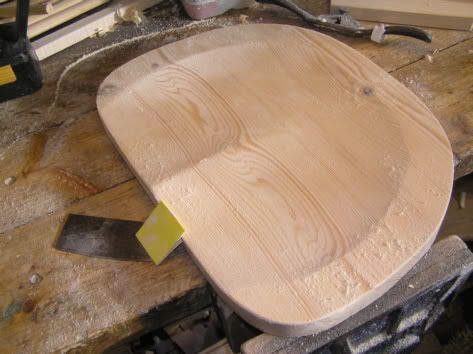 The end of a perfect day! More balancing of the seat on wobbly legs tomorrow (& standing back to see what it'll look like), followed, maybe by some drilling and more glue. Lovely.
NEXT
-- Res severa verum gaudium - True pleasure is a serious business. http://www.folksy.com/shops/TreeGems
---