I displayed some pictures of a tool / implement on www.flickr.com just over a year ago to try and find out what it is. It's had >120 viewings but no answer yet. Although unlikely to have woodworking connections, I thought it possible that a lumberjock might come up with an answer. It belongs to the museum at which I do voluntary work
I don't have it to hand, but, from memory, it's around 9" / 230mm long. The hook bit in the middle simply 'swings' in the hole in the main casting; it doesn't slide along. The handle/ lever appears to have had some considerable pressure applied as it seems to be bent.
The 'flower' rotates as well as swings on its pivot. The 'petals' comprise three pairs of depressions; each pair of a different depth as if to give an increasing measure of leverage when pressed onto something. That component puts me in mind of the adjuster on my biscuit jointer that has three similar sets of depressions for three sizes of biscuit.
Cast under the handle / lever is something like : " PVL Pt.4767/26" Presumably Provisional Patent. I can't be 100% over the number as I've taken it from the photographs. I failed to track down such a patent number some years ago.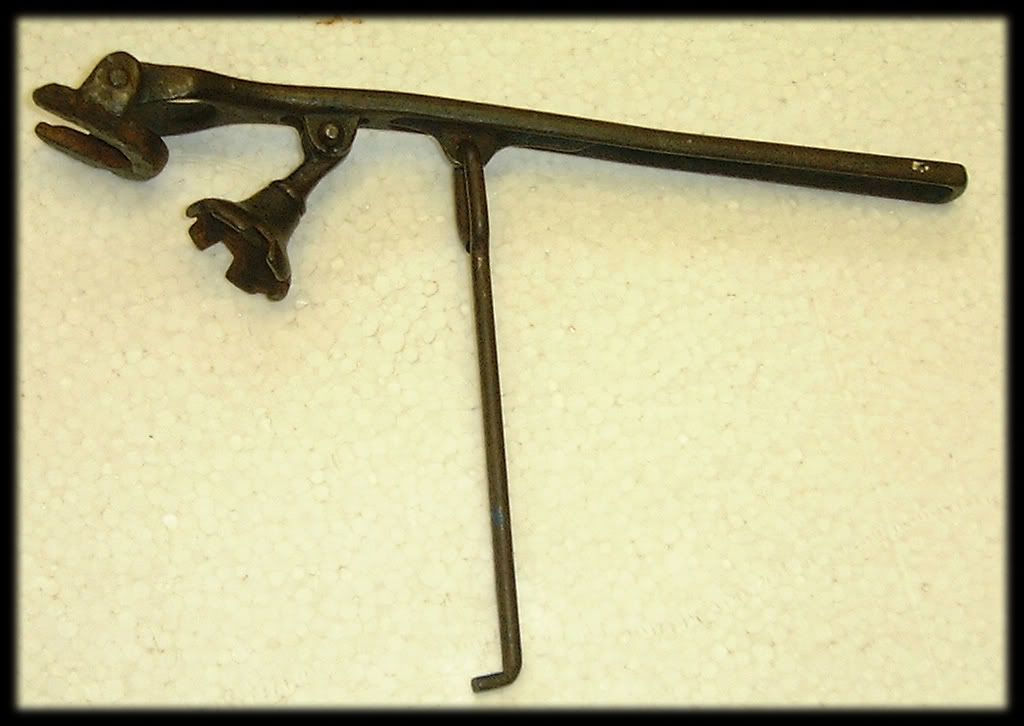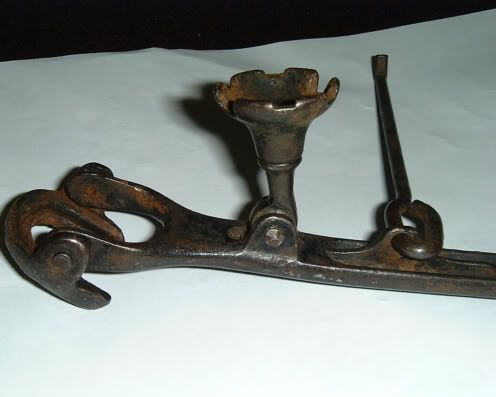 Over to you..
-- Res severa verum gaudium - True pleasure is a serious business. http://www.folksy.com/shops/TreeGems
---