As promised the final steps to making the box.
First thing I did is cut the lid by measuring the sides and lengths of the box compartment.
Once I had this cut out I ran two passes through the router to make my grooves for the inlay wood.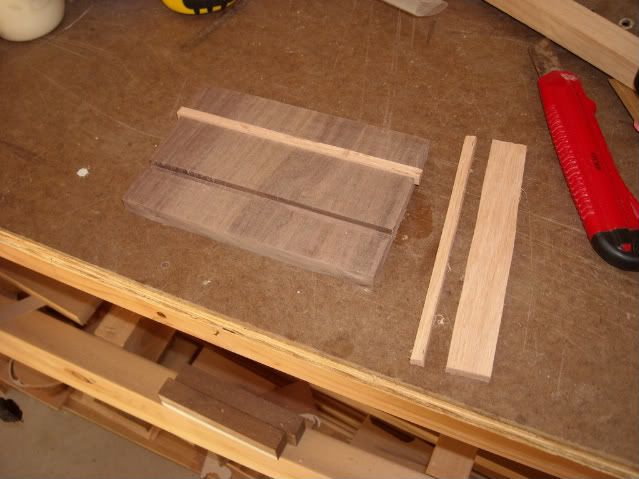 Next while the router was still warmed up I ran the box through the router table at a 45 Degree angle to make the splines in the miters. I dont have a dedicated jig built yet so excuse the poor man's feeder.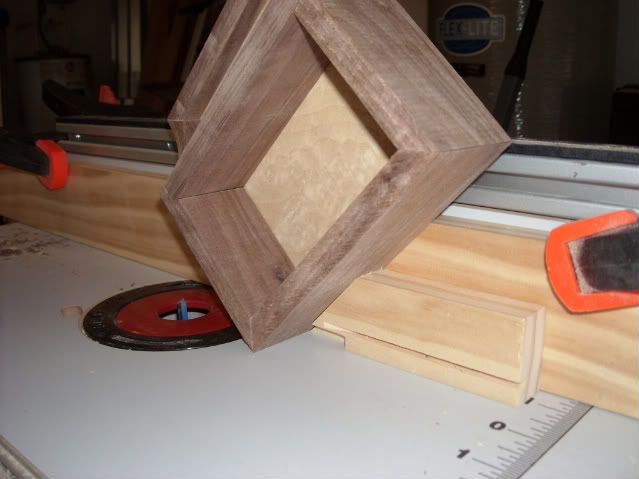 Once this was done I glued small pieces of Red Oak into the cut splines, let them dry then cut and sanded the excess material.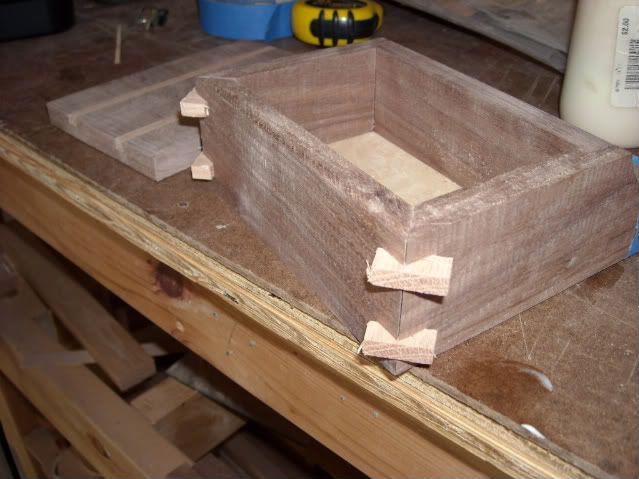 Now to make the wooden hinge, first I routed a round over on one side of the lid, then I measured 1/2" (thickness of wood) in from the end and left two tails on the lid itself. This was cut out using the scroll saw.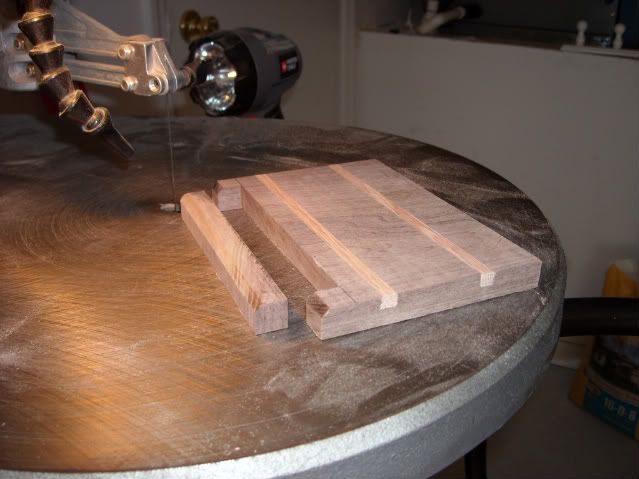 After rounding over all the parts, I taped the lid back in place to drill the holes for the round dowel to go in. For this I used some bamboo kabob sticks from the kitchen.
After some sanding and finishing with some lemon oil, the final product!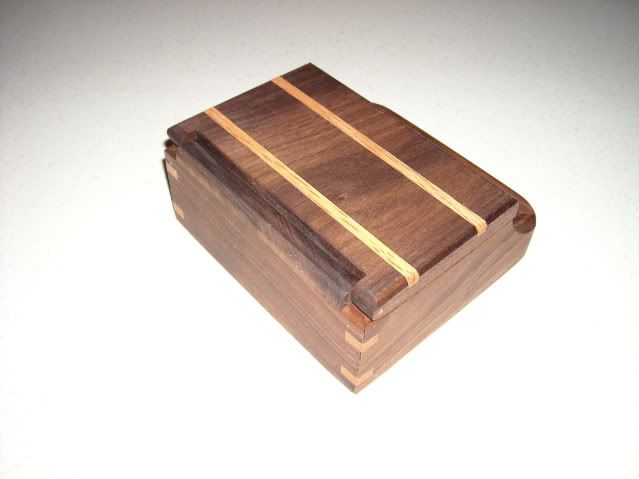 -- Mike, Florida, http://www.woodsimplymade.com
---