Like many other young woodworkers on here, I decided my first big project would be for my real first big "project". I started doing woodworking with my grandfather when I was about 5. He would help me use the scroll saw and band saw as I was standing on a stool to be tall enough to see. My first project was a little step stool that I still have to this day.
When we found out we were expecting, I told my wife that I wanted to build the crib. She has been real supportive. We looked at a bunch of designs and plans. She picked the one from wood magazine, as long as I made some changes.
I decided on cherry for the wood. I've always loved the look of deep, aged cherry. She wanted a flat headboard instead of the rounded one in the plan. She also wanted slats on all 4 sides instead of the plywood sides in the plan.
Minus a few cutting boards and some shop equipment, this is my first furniture build. Hopefully the little bugger will appreciate it :)
Starting with a few boards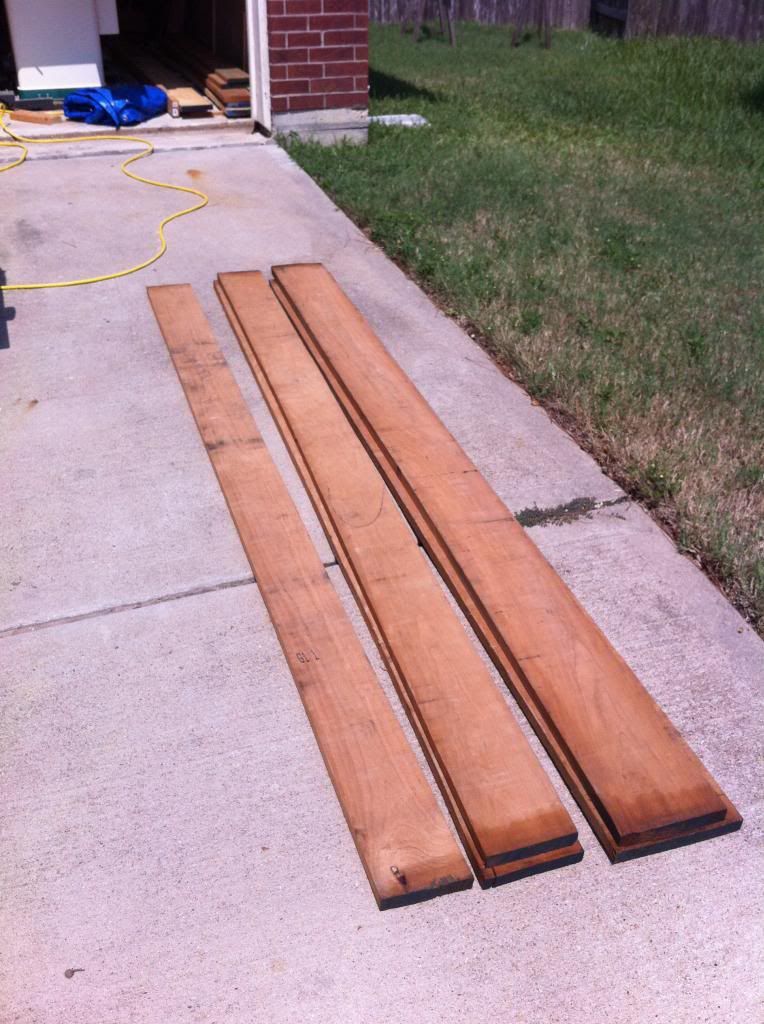 Finally got everything milled down. Milled down some poplar while I was at it.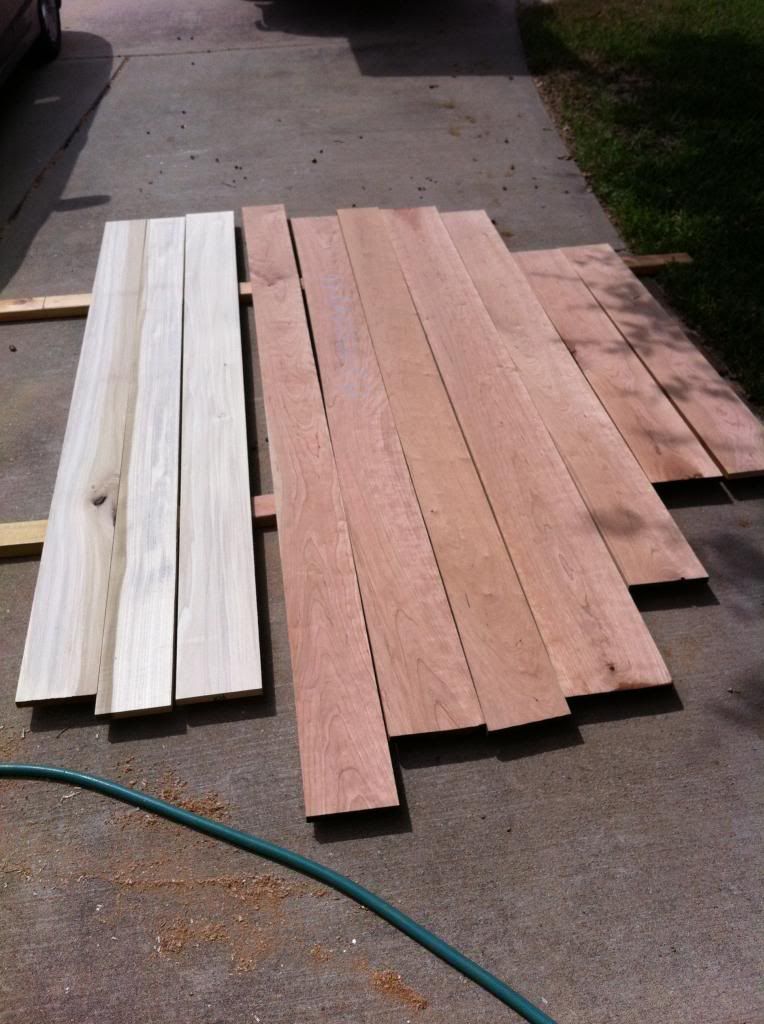 -- Brian
---