Hello All,
Long time no blog.
I borrowed a friends Burnmaster to try my hand at pyrography for the blade of my paddle. I'm a decent sketch artist but this is a first for me and woodburning (unless that done while a cubscout counts). I'm fairly pleased with the result.
I should have the epoxy and varnish done this weekend and get started on the auction shortly after that.
Humpback cow and calf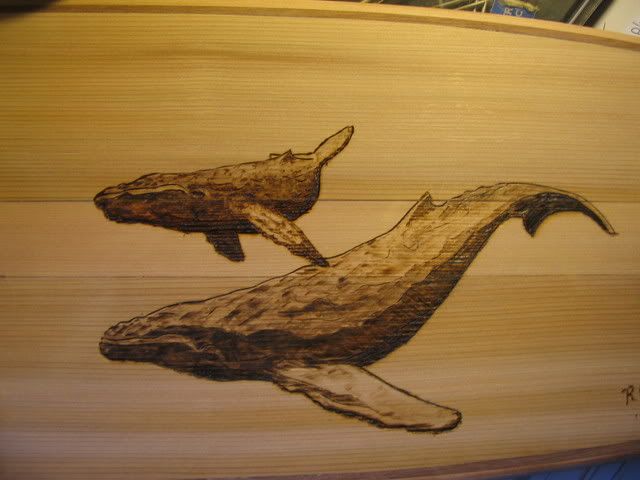 I've put it on the paddle on the left. My 1st paddle….tough to let it go but a good cause and all that.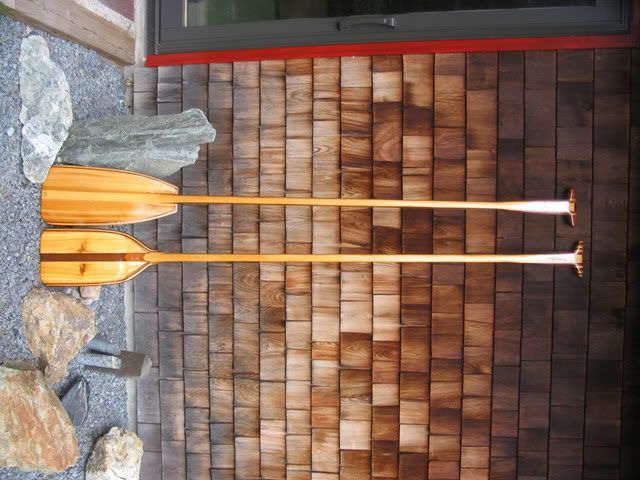 I'm planing on doing the auction myself and focusing on the standup paddleboarding forums for advertising. I'll try that 1st before trying eBay. What do folks think is a reasonable starting price?
Regards,
-- Bob, Carver Massachusetts, Sawdust Maker http://www.capecodbaychallenge.org
---