We should be paddling these next weekend at Lime Rock . My brother is going to be racing over the weekend in his Peyote MKII in the Rolex Vintage Festival. It should be a great time.
Here are the finished paddles….actually I still need to varnish them but they shouldn't change much. The one on the right is the 2nd one. Much lighter than the 1st and likely to be the one my brother chooses.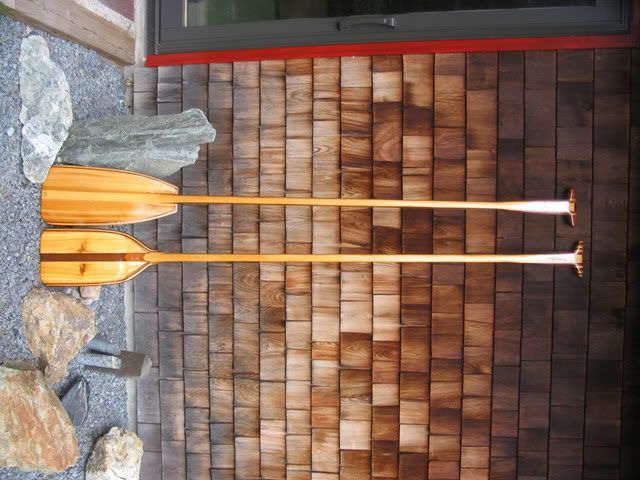 Blade fronts…I really like #2…I hope it performs well with the rolled edge.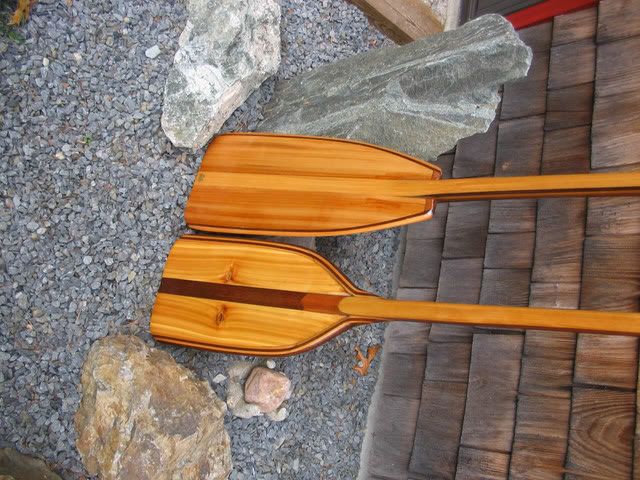 Rear…I wish I had used a piece of dark cedar instead of the mahogany on the rear of #2.

Isurus oxyrinchus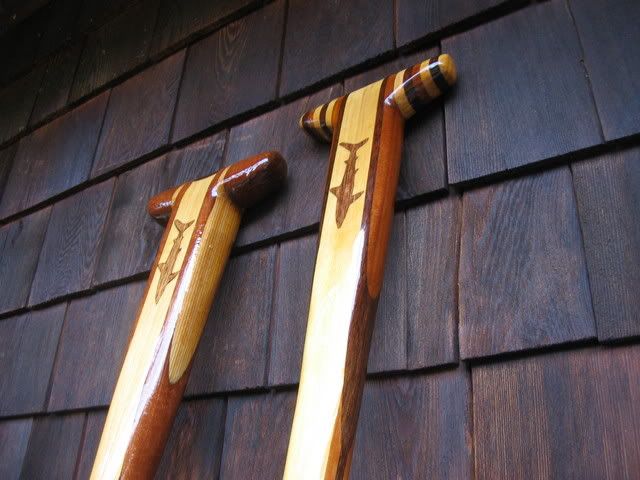 The Face. Both front and rear are book matched on #2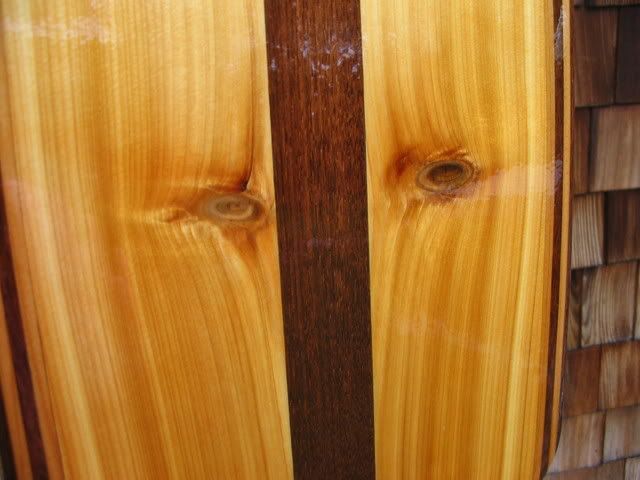 You can't see this detail in the outside pictures. I scalloped the blade using my ROS.

Lots of fun to make. I'm considering going into production. I could justify the buying of about 30 12" clamps that way…:) I'm at least going to make some for the rest of my siblings.
-- Bob, Carver Massachusetts, Sawdust Maker http://www.capecodbaychallenge.org
---