I completed the other paddle this weekend. Both are all done exept for the finishing. I've decided against doing any fiberglassing. I'm planning on using the West Systems epoxy with the 207 hardener and then 3 coats of Epifanes varnish. I'm going to wait for the warmer drier weather later in the week. I've noticed big differences in the epoxy finish depending on the weather.
I didn't take as many pictures of the process on this one…basically the same as the 1st with some minor variations. I did do some steam bending for the compound bend needed for the edge banding on the blade for this one.
LOL…my steam "system"....Sue was not impressed.

I wrapped the paddle blade in plastic and used it as the form for the bending. I didn't get any picture of the actual clamp up.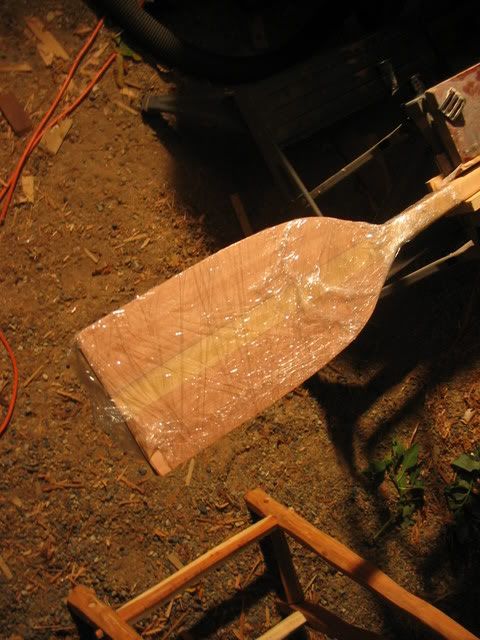 Here are the results though. I'm pretty pleased with it. Still need to get the epoxy haze off but was getting tired of the hand sanding.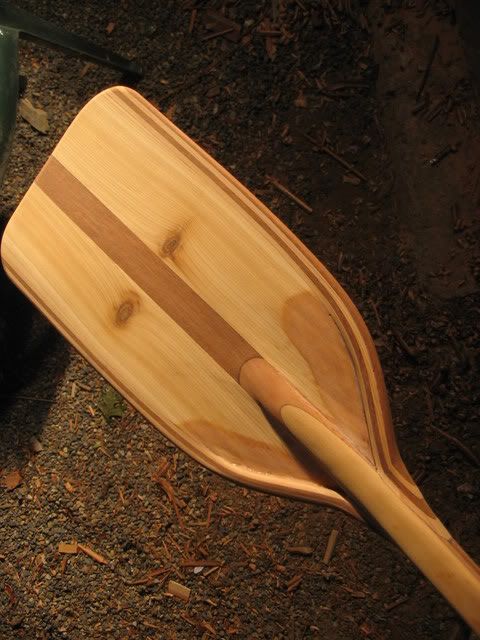 The back of the blade.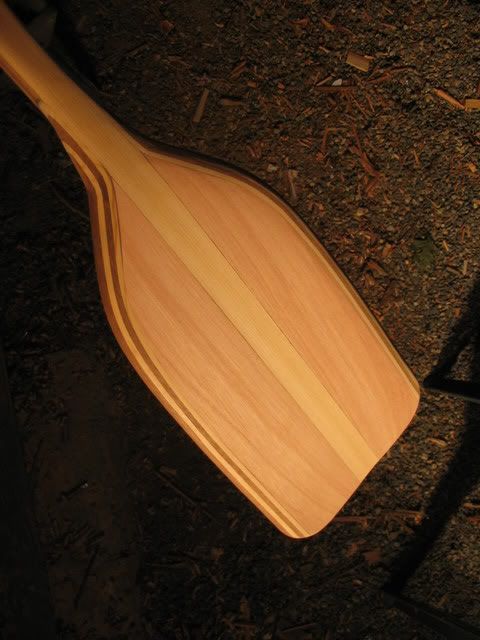 I shaped the handle for comfort and good grip.

Here are the two of them side by side. The second is about 2 inches longer with a slightly smaller blade. It is lighter and has a lot more flex than the 1st since it has only 5 laminations instead of 6.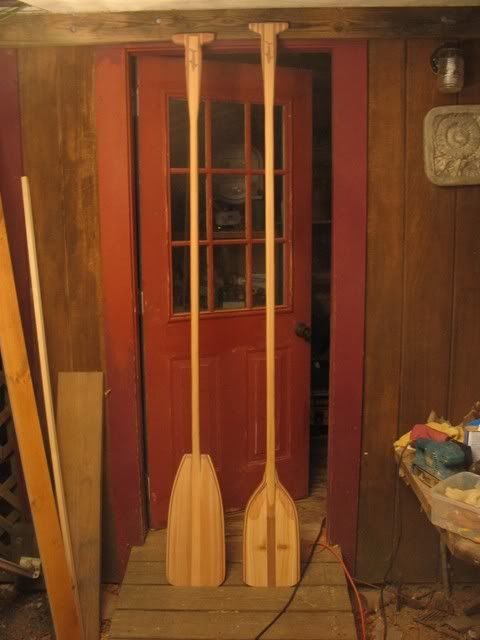 I should have them done next weekend and then they'll get tested the weekend after. Hope they perform as well as they look.
-- Bob, Carver Massachusetts, Sawdust Maker http://www.capecodbaychallenge.org
---